For years the world of Afrofuturism was small.
The genre of Black speculative arts, including literature, film, comics and music, was most dominant in books by authors with cult followings like Steven Barnes and Samuel Delany, as well as Octavia Butler, who is considered the godmother of Afrofuturism.
Their work was chock-full of reality-bending stories about Black people: a slave sorcerer who buys his freedom by showing his master he could live forever; a hyper-empathic young Black woman; the heroine in a story that offers commentary on climate change and social inequality. 
"For about 20 years, Octavia and I were probably the only Black people writing science fiction and getting published," said Barnes, the author of more than 30 books. "It was unspeakably lonely."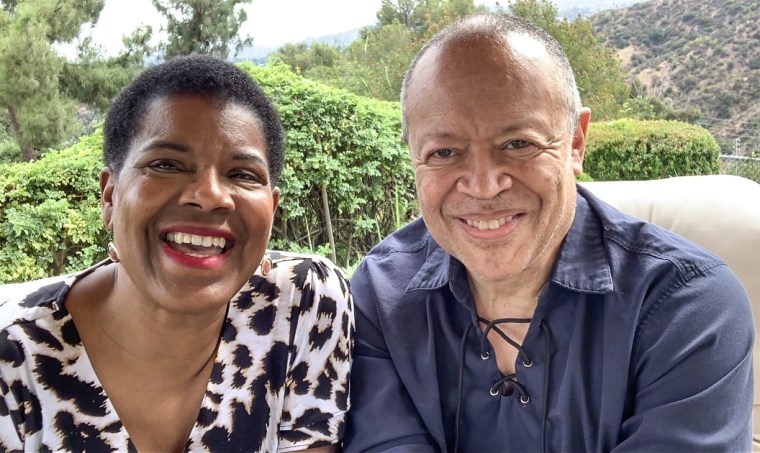 After Butler died in 2006, "it did feel for a while we were scattering apart," said Tananarive Due, an African American author and screenwriter who teaches Black horror at the University of California, Los Angeles. In fact, Due said, around the same time many independent bookstores that carried Black speculative fiction closed.
But years later, Afrofuturism is resurging. A new exhibit at the National Museum of African American History and Culture titled "Afrofuturism: A History of Black Futures" opens Friday, capturing this pivotal moment for the genre.
New voices are not only bringing life to the genre, but pushing it into mainstream entertainment and culture with the help of films like the blockbuster "Black Panther" movies and "Get Out," for which filmmaker Jordan Peele won a screenwriting Oscar in 2018. With more than 100 objects from music, movies, television, books, fashion, theater and more, the exhibition documents a century of Afrofuturism and its impact on American culture. On display are an array of examples of Afrofuturism, including Butler's typewriter, musician George Clinton's iconic P-Funk Mothership and the Black Panther uniform worn by Chadwick Boseman.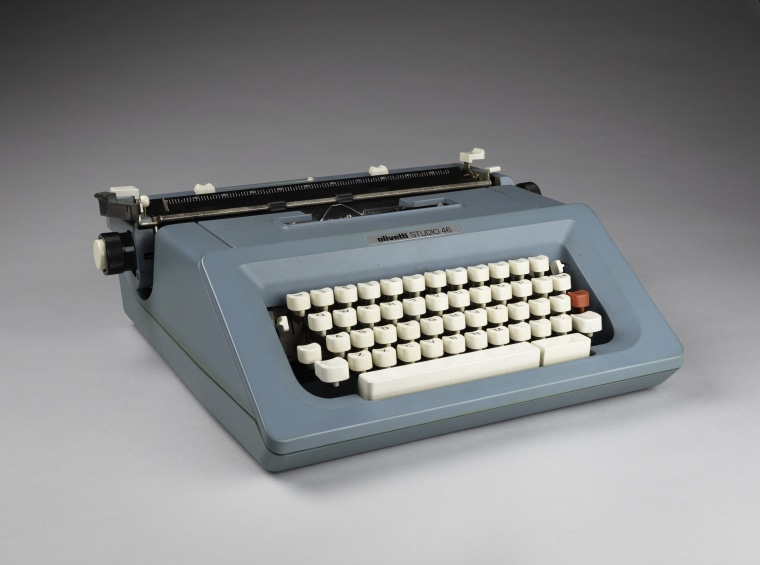 Afrofuturism's "broad aesthetic and futuristic influence" is part of art and fashion today, "but our collective present is still shaped by the barriers and challenges from our shared past," said Kevin Strait, the curator leading the exhibition. "Afrofuturism looks forward and seeks to reveal the unlimited possibilities that the future holds."
In a book that accompanies the Smithsonian exhibit, graphic novelist and University of California, Riverside professor John Jennings described Afrofuturism as serving up "a deeply human masterclass of what envisioned success and imagined survival can look like."
"It took us a while to find ourselves again, in some respect," Due said. "But now I think Afrofuturist writers have reassembled strongly."
"Right now, you can see some course correction going on, a sense that something needs to change — that something was wrong," Barnes said. Now, writers like N. K. Jemisin and Nnedi Okorafor are dominant in science fiction more broadly, with others like Nalo Hopkinson, P. Djeli Clark, Rivers Solomon and Jennings breathing life into the genre. 
Still, many Afrofuturist authors consider Butler's pioneering work to be foundational. In December, Butler's sci-fi classic "Kindred" was adapted into a TV miniseries on Hulu, introducing her work — and Afrofuturism — to a broader audience. The novel, in which a young Black woman travels back in time to encounter her enslaved ancestors in the antebellum South, created waves in sci-fi, a field dominated by white men when the book was published in 1979.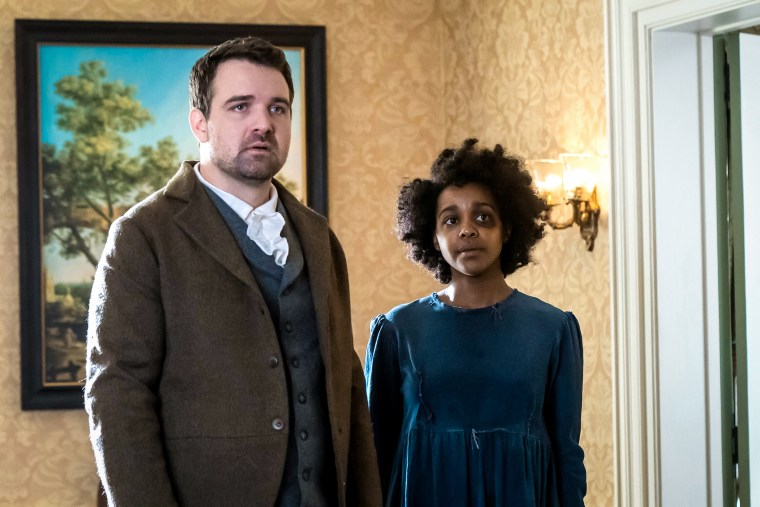 Back then, the publishing world did not shy away from making it "obvious" that Black creators  "were not wanted," Barnes said. "We were encouraged to shut up and take the money. They put white or green people on the cover of our books — but not Black people. There was one major woman editor who told me, 'Black people don't like sci-fi.'"
Black people did not see themselves in movies depicting the future either.
"They made it clear we were not a part of the future they wanted to live in. But it was no different than the rest of American society, so I had no reason to think of it as a different phenomenon," said Barnes, a New York Times bestselling author and Due's husband.
He also noted that the massive lack of inclusion affected Black writers economically. 
"Octavia was poor as a church mouse," Barnes said.
But these writers were determined to tell stories using their cultural lenses, at times reimagining the world without the existence of whiteness or ever having experienced being measured constantly by a white patriarchal society. 
The experience of being Black in America gives writers a distinctive creative view from which to write sci-fi, fantasy and horror.
"The type of brutality we experienced from the hands of the state, that is horror," said author Sheree Renée Thomas, whose "Dark Matter: A Century of Speculative Fiction From the African Diaspora," published in 2000, was the first Black speculative fiction anthology.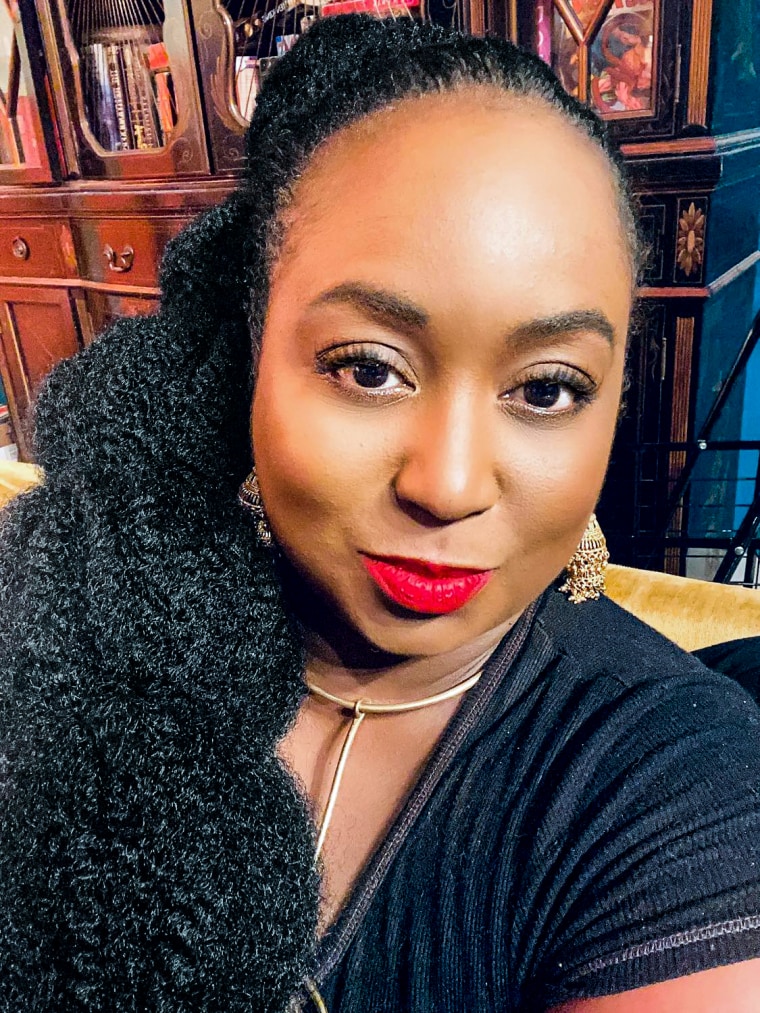 "Then there is the fantasy," Thomas added. "If you have never been allowed to be free in the society which you helped build, there is a part of you always looking to build a new future."
Thomas said she is thankful that movies such as "Black Panther" have helped boost audiences for writers.
"I say the movies have done the heavy lifting of what our underworld culture has been doing all along," she said.
In the late 1990s, the genre's writers began to collectively indulge in and analyze each other's creations and to have conversations with the public around their work. Artists like Jennings wrote their own comic books and created graphics and poster art that illustrated their visions.
He was creating posters that combined fantasy and technology when, he recalled, a friend commented that his work looked "Afrofuturist." Her definition resonated with him. He had become fascinated by Black stereotypes.
"How they keep happening over and over again. The stereotype is two parts: the real person and the thing people say you are," Jennings offered. "It made me think of cyborgs or cybernetic organisms. You have the fleshy part that is human and the metal part."
In some way, the literary dreamers — whether in comics, novels or short stories — who have kept the term "Afrofuturism" alive with their creative work have been waiting for the rest of the world to catch up.
"Afrofuturism has become mainstream," Jennings said, "which is wild because it was such a fringe culture movement, and now has become the center of conversations."
Today, college students are studying Afrofuturism. Fans of all ages can find Afrofuturist novels, and there is a flood of new comic books and reissues of old ones with Afrofuturist themes. Jennings' Marvel superhero Ghost Light debuted in February.  
For the writers who have toiled for years, this moment in history is a salve to wounds of exclusion.
"It is no wonder," Due said, "we are excited to begin the work of repair."