Downtown Detroit has been fashionably in redevelopment and undergoing resurgence since the economic downturn, but not everyone is feeling welcome.
With its shiny new facades on chic eateries, cafes and microbreweries, the bright transformation and new attitude has often been called "New Detroit." It's all a point of pride for Mike Duggan, the first white mayor elected in 40 years who took office last year. His efforts ranging from urban landscaping to lowering the crime rate to incubating booming businesses have brought new hope for the Motor City—consistently plagued for decades with scandals, crime and blight.
Yet, many black Detroiters are crying foul, saying Detroit is becoming a tale of two cities; while young, white residents enjoy a stylish, prosperous downtown, black business owners say they are being systematically forced out of business.
"It seems like we can spend our money, but we don't have a right to be there," he said. "Blacks do not have a level playing field anymore."
With so few black faces in a city with an 83 percent black population, racial tension had been brewing under the surface about the swift, radical changes downtown. It even prompted Nolan Finley, the conservative Editorial Page Editor of The Detroit News to boldly pose the question in a December 2014 editorial, Where are the black people?
"It's a clear red flag when you can sit in a hot new downtown restaurant and nine of 10 tables are filled with white diners, a proportion almost exactly opposite of the city's racial makeup," Finley wrote.
In January, the tension began spilling over when a string of black businesses began losing leases, fighting legal battles with strikingly similar claims that they failed to pay rent or somehow otherwise violated lease agreements.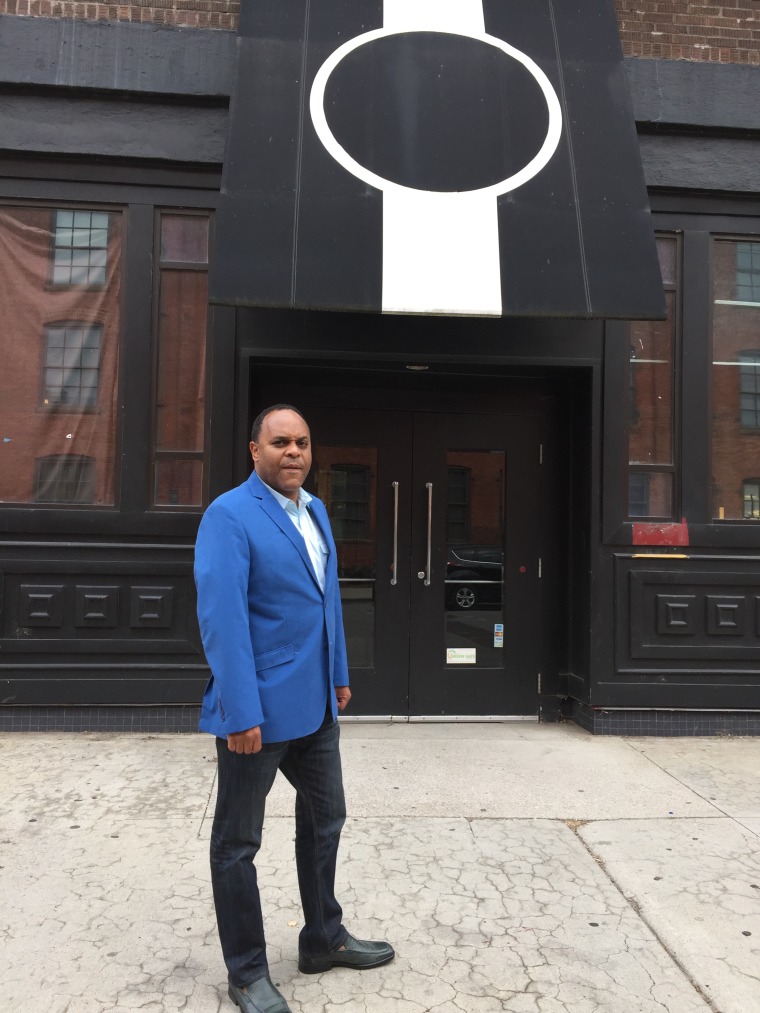 Larry and Dianne Mongo, a couple who ran restaurants, hair salons and retail businesses on Woodward Avenue for 31 years, were evicted with more than two years on their lease just before opening two new restaurants.
The Mo' Better Blues Jazzy Bistro closed after a legal battle over the lease. Owners Marilyn Hall and son, Gerald Watson, said they spent more than $250,000 on a build out and operated only about a year.
That same month, Darnell Small, owner of the Tangerine Room, a bar and restaurant, also lost his lease. After a long legal battle with owners, Rivertown Holdings, he finally closed the business in May.
In June, Zana Smith, owner of Spectacles, a small downtown retail shop known for selling the hottest sunglasses, trendy T-shirts and novelty items for 31 years, was given a 30-day notice to leave because the building was sold.
Small, who has owned entertainment spots downtown for two decades, said he doesn't know what to do now. Earlier this month, he received a settlement for more than $100,000 in damages, but it doesn't ease his pain or the losses he sustained.
"Where are the black people? That conversation comes down to leadership."
"It seems like we can spend our money, but we don't have a right to be there," he said. "Blacks do not have a level playing field anymore. Certain opportunities are not there for us. I never felt like we were being moved out before. I don't know how it happened, but it happened."
Mildred Gaddis, Detroit's talk radio queen, said many people are reluctant to call Detroit's divide what it is.
"It's about race and it's about class," she said. "We all clearly understand what gentrification is all about; it can be a good thing. Black businesses have played by the rules, paid their dues and suddenly find themselves locked out of the opportunity in remaining in downtown Detroit."
Despite challenges, Detroit remains a hotbed for black entrepreneurs with more than 32,000 black owned businesses, and ranked fourth nationally behind New York, Los Angeles, and Chicago, explained Ken Harris, president and CEO of the Michigan Black Chamber of Commerce, Inc., explained.
Of those, 44 are downtown, and 26 companies included in Black Enterprise's "BE 100s", a list of the nation's top black-owned businesses, are based in Metro Detroit.
Harris said the issue is inclusion.
"Where are the black people? That conversation comes down to leadership. This is a time when the leaders – the political and business leaders – need to bring awareness to this conversation," he said. "In a city that has had tons of racial tension, extreme violence and racial oppression, and some would say extreme segregation, leadership has to step forward with a plan. People need to talk and hold each other accountable and develop Detroit in the right way as opposed to the evils of the past."
To that end, Mayor Duggan is holding a series of meetings with black business owners from various industries and sectors, including bar and restaurant owners, retailers, black suppliers and franchise owners to discuss issues such as increased access to capital and faster processing of permits.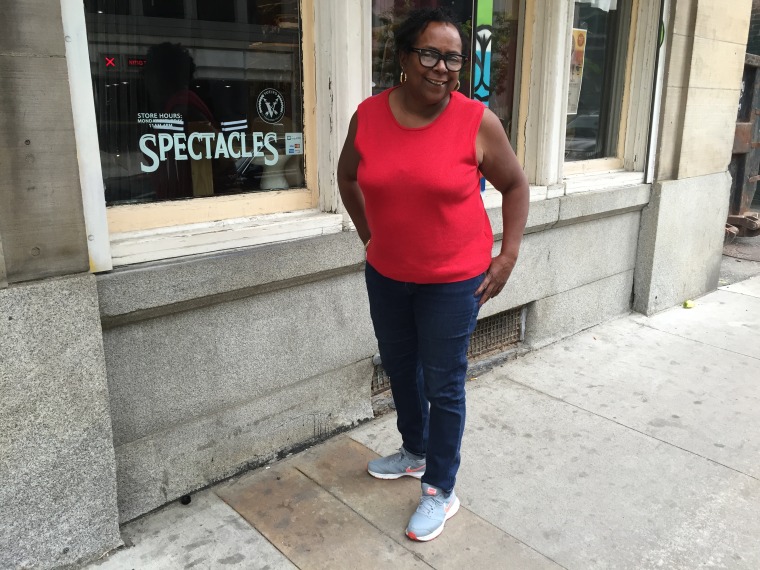 Charlie Beckham, Detroit's Group Executive for Neighborhoods, who invited the first group of business owners to talk, is adamant there is no effort to push out black businesses. Instead, he said, the economy has changed, and people are repositioning.
"There are plenty of successful black business owners doing the right thing. They scratched and saved and paid their workers before they bought the Cadillac," said Beckham, who has served six mayors since the late Coleman Young, the city's first black mayor. "The responsibility is on us. When you've had a month-to-month lease for 25 years, and you get pushed out of your lease or when you lose your property because you didn't pay your mortgage or taxes, that's just bad business."
Meanwhile, Smith negotiated a lease with new building owners and Spectacles is staying put. Mo' Better Blues, which in October won a $50,000 Motor City Match grant from the city of Detroit, is celebrating its grand opening in another downtown location on November 7. The Mongos continue to run Café D'Mongo's Speakeasy, a downtown bar/restaurant.
"We've got to tighten up in this new environment," Beckham said. "Buy the building. Negotiate a strong lease. If the economy goes up or down, you will not get pushed out. Is there still racism? Yes. But we can't let that be an excuse."