The holidays are officially over and it's time get a plan and get back on the right track.
Believe it or not the average person overestimates the amount of weight they've gained over the holidays between Thanksgiving and New Year's Day. While you might guess that you gained five pounds, experts say that the average person gains between one and two pounds -- that's the good news.
The best news is that you can start slow and steady to make sure you don't take those extra pounds into 2016. We asked some health and fitness experts what you can do to take slow steps to health that can pay off big.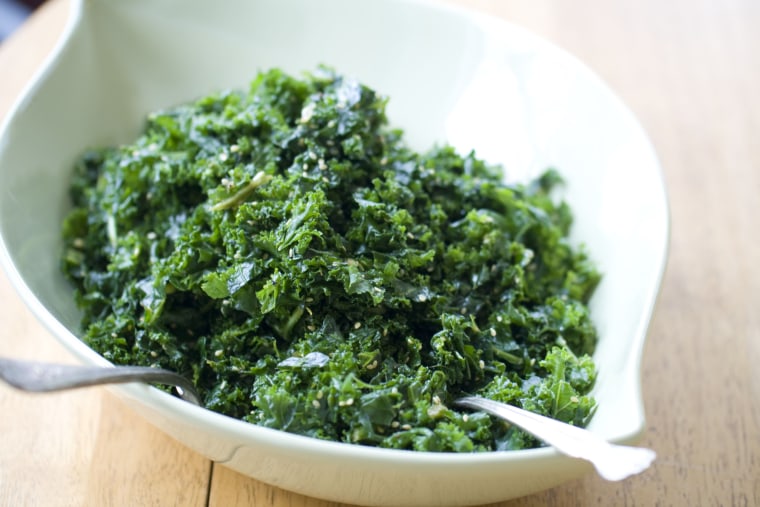 The 'Get Real' Eating Plan
Be realistic about what you eat every day. Give up on fad diets and move towards a manageable plan and making little tweaks that will help to improve your overall lifestyle along the way.
The keys are management and control. Swearing off all of your favorites or staying home to avoid the traps is not something most people can do with success. Commit to a 365-days-a-year food strategy.
One of the biggest traps is overeating. Eight-time Mr. Olympia, and chairman of the President's Council on Physical Fitness and Sports, Lee Haney says "don't wait until you're starving before you eat."
According to Haney, if you overeat, get up and get moving to work off some of those extra calories. Haney also suggests that you "stay with your normal meal regimen, which should include breakfast, lunch and dinner," and just make healthier food choices.
Shrink Your Plate
Studies show that one of the biggest contributors to overeating and weight gain is the size of the portions we now eat. Plates have gotten bigger and so have servings. Don't go for the biggest plate in your kitchen. Try using a salad plate, and enjoy your food with built in portion control. Before going back for seconds drink some water and see if you are still hungry. In restaurants, order half portions, or ask the server to put half in a to-go bag.
Cook Smart
Food consultant, Charla Draper, and founder of It's Food Biz!, says you can have a great meal without depriving yourself and your family by making adjustments in the way you cook.
"If making mashed potatoes, opt for low-fat milk or plain Greek-style yogurt in place of cream and sour cream," Draper says. "If you love sweet potatoes cut back on the amount of butter, sugar and marshmallows."
Draper is a big fan of the power of fruits and vegetables, and suggests that you add a side of veggies to each meal. "Experiment with roast or steamed green vegetables and baked squash," Draper says. Get creative with ingredients for a terrific tossed green salad.
RELATED: 'The Jemima Code' Highlights Two Centuries of African American Cuisine
Nina Moore, a Los Angeles-based trainer at Equinox, says it is so important to stay hydrated. "Try drinking 500 ml (about 2 cups) of water before every meal," she says. "Studies have shown that in the short term, if you drink water before a meal, you will eat less (about 50 cal less)."
Moore says drinking just two cups of water before a meal can keep you hydrated, fuller and may even boost your metabolism for an hour.
And if you are going to have a few cocktails on the weekend, understand that they are high sugar, high calorie drinks, that can slowly pack on the pounds over a year. Cut back, but if you are going to have a drink, have a big glass of water for every cosmo or glass of wine you have.
Are desserts your biggest weakness? Most people end up breaking diet resolutions that are absolute. To say you are giving up all desserts forever is resolving to fail. Think about moderation. If you are going to have the occasional cake or pie, can enjoy a half portion, or split a dessert. Draper says another strategy is to "shave a few calories by choosing a lower calorie dessert or fruit salad with fruit-flavored yogurt topping."
Get Moving One Step at a Time
Getting fit in 2016 is a 'Both/And' proposition. You have to eat better, get moving and be consistent. Don't just start a plan, but stay on track. Set small goals that you can accomplish one step at a time.
Michigan-based trainer and competitive fitness athlete, Rhonda Jones is pretty strict about her diet when she is training for a competition. Her strategy is to cut back on starchy carbohydrates and sweets, three to four days before for the big dinner or party. "Your body will use glycogen and fat stores to fuel you workouts. When the big meal day comes, your body is more likely to store calories as glycogen first rather than fat," says Jones. "This doesn't mean you should go all out, but you can feel comfortable treating yourself moderately without the worry about excess weight gain."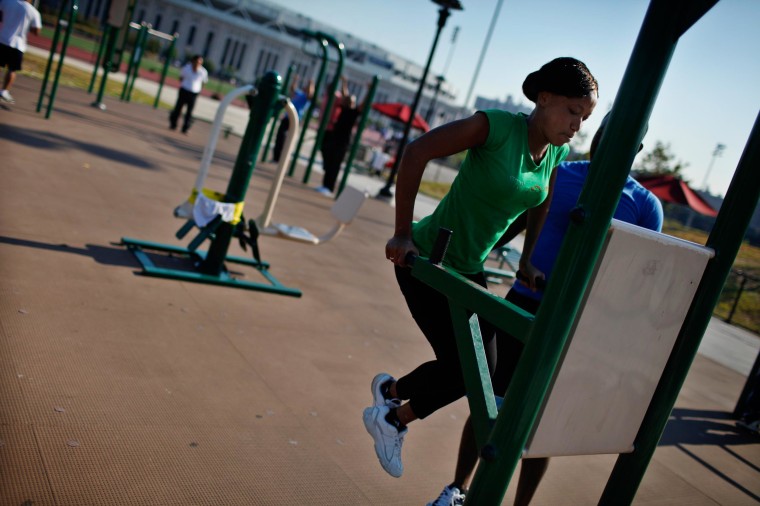 "In order to not gain weight you must adhere to this simple equation: Calories OUT > Calories IN," says Moore. "In other words, if you want to lose weight you cannot take in more calories than you are expending."
So yes, we must keep moving for optimal health and fitness.
Moore says she advises her fitness clients to use a calendar to schedule workouts like you would any other important appointment. "Block that time off so it's not available for other things," suggests Moore. "If you regularly workout 5 times a week (25 sessions in the month of January) make sure to keep that commitment by either front or back loading workouts to accommodate travel or commitments."
Jones says incorporating fitness back into your post holiday lifestyle doesn't have to be complicated or hard. "You just have to get started now and stick with it. No matter what level you are there is a fitness plan that is right for you." It doesn't have to happen in a gym. You can just walk, do a little ballroom or Latin dancing, or even go to the rink and do some old school roller-skating.
The important thing is to start where you are and do a little bit every day. Little changes can yield big results in how you look and feel in 2016.