Is the #BoxOfficeSoBlack?
With "Get Out" bringing in over $113 million to date, Jordan Peele has become the first Black writer-director to make over $100 million in the box office for a debut film.
Although it is a first for Peele, he took to Twitter to say that it won't be the last — for him or others.
Tackling issues of race through dark satire, the psychological thriller has gained nationwide attention and is driving a national conversation about race. On opening weekend, it banked $30.5 million at the box office. It is trending in popularity, it has also sparked the latest social media craze, the #GetOutChallenge.
"I never thought this movie would get made," Peele told NBCBLK's Amber Payne during a Talk Back with Morehouse students. "Honestly! I have been on television for years and I still didn't feel like this movie was possible."
Related: 'Get Out': Jordan Peele's Horror Flick Debunks Post-Racial Myths
In its 11th week in theaters, "Hidden Figures" is also dominating, breaking the office with over $163.1 million, out-grossing "La La Land" with $148.6 million, "Jason Bourne" which brought in $162.4 million, "Star Trek Beyond" $158.8 million, and "X-Men: Apocalypse" with $155.4 million.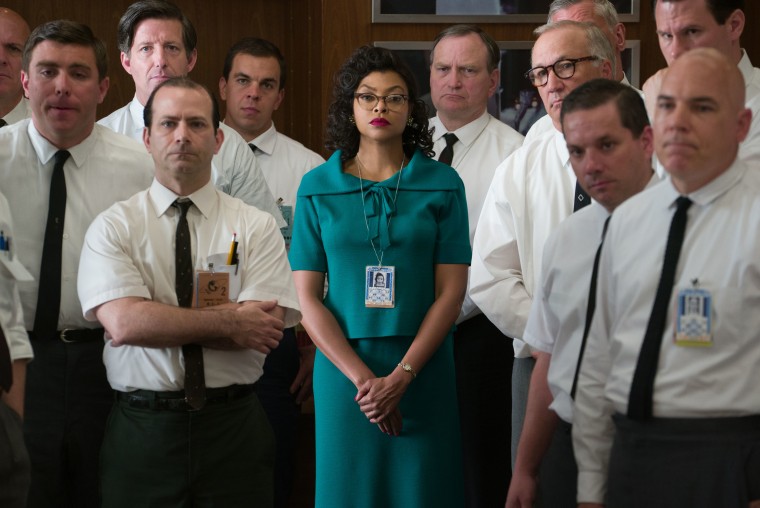 Some people were surprised that a movie about three black women working at NASA during the Jim Crow era would be doing so well in Hollywood and be a leading contender for an Oscar for Best Picture. Considered a dark horse of the big screen, the success of "Hidden Figures" is no surprise according to Stephane Dunn, Associate Professor and Director of the Cinema of Television, & Emerging Media Studies program of Morehouse College.
"'Hidden Figures' is yet another movie that is exposing the lie that black oriented stories do not resonate," Dunn said. "It is a movie that has added additional evidence to the contrary. It's a strongly cemented ideal that black stories are not universal, but it is proving further how universal the black experience is."
Related: Telling Black Women's Real-Life Stories Could be Oscar Gold
Despite the two films receiving accolades and recognition, the impact is deeper than the box office. Dunn hopes Hollywood sees the bigger picture:black films bring commercial success.
"Why does Hollywood have to continue to discover that once again black movies make money? How often can we make them have this conversation?" Dunn said. "We've had to have this conversation with movies like 'Straight Out of Compton' and 'The Best Man Holiday.' Hello? It's no surprise."