With its $100 million-dollar box-office coup, "Girls Trip" achieved a feat Hollywood could not have predicted as films with all-black casts have been generally considered to lack broad appeal.
Expectations were already modest for a R-rated comedy starring Queen Latifah, Jada Pinkett Smith, Regina Hall, and newcomer Tiffany Haddish as lifelong college friends who reunite during the Essence Festival in New Orleans.
When the comedy was released in late July, overall summer box-office receipts were slow; by the end of August receipts were down more than 14 percent over the last year. "Rough Night" with "Saturday Night Live" star Kate McKinnon and "The House" with Will Ferrell and Amy Poehler had under-performed.
So the chances of "Girls Trip" (which was produced by Universal Pictures Home Entertainment, a sister company of NBC News) becoming the highest-grossing live-action comedy of the summer and the year so far, let alone joining the $100 million club, was highly unlikely. Its box office dominance even surprised one of the driving forces behind the film's success.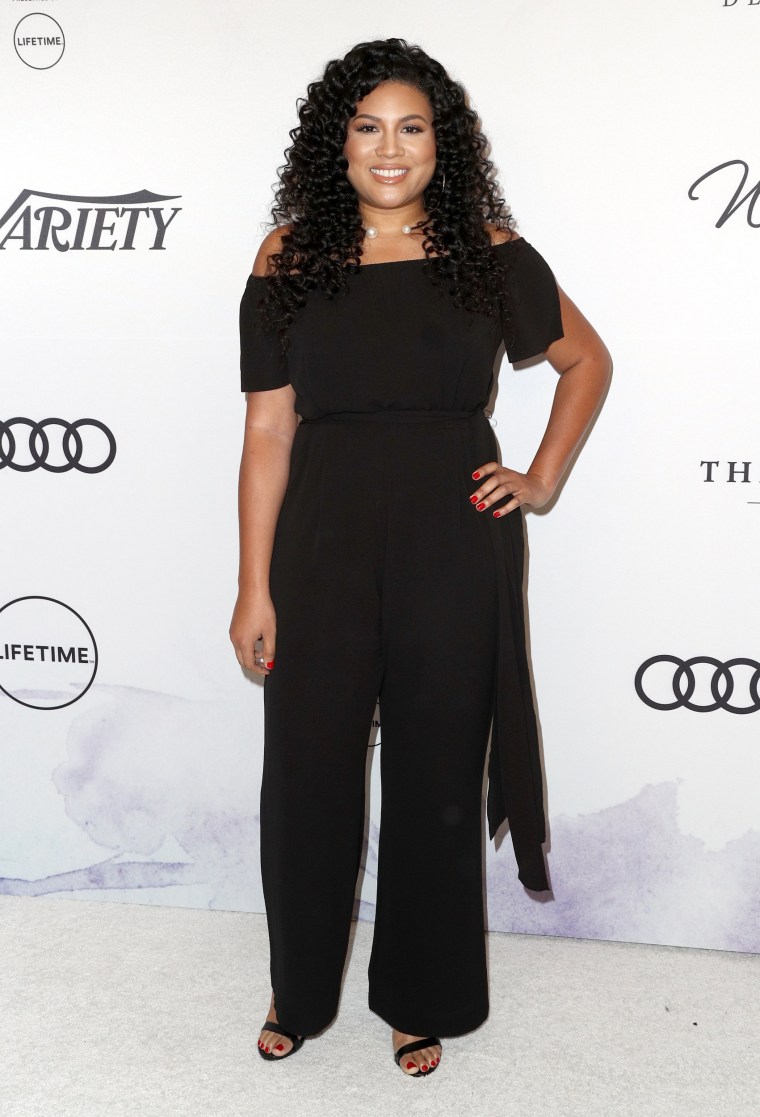 "Honestly I was stunned," said the movie's black female screenwriter, Tracy Oliver, who spoke to NBC News by phone from Los Angeles. "I knew that the movie was going to do well because I knew that there was an audience for it, but I was not thinking $100 million. I still can't believe it, because there are a lot of movies with all white casts that haven't hit $100 million."
With the success of "Girls Trip", Oliver has become the first black female screenwriter to pen a $100 million-plus grossing film. The historic first made Oliver realize just how rare she is in the studio system.
"There are actually not that many black female writers in the studio space," Oliver said. "Becoming the first [to reach the $100 million film milestone] pointed that out to me."
Related: Victories for 'Dunkirk' and 'Girls Trip' at the Box Office
It also forced Oliver, who co-wrote "Girls Trip" with "Black-ish" creator Kenya Barris, also her collaborator on "Barbershop: The Next Cut," to see that many of the "black" films she enjoyed may have had black casts but rarely black writers and almost never a black female writer.
Yet the South Carolina native never purposely set out to change that. At Stanford University, Oliver initially pursued acting. Voicing her frustration to her mom about frequently being cast "as the same kind of cigarette-smoking, cool black side chick," her mom challenged her to change it.
Oliver took a playwriting class and fell in love with the freedom she felt behind the scenes. She started BLACKstage, a black theater group at Stanford that brought her and fellow classmate Issa Rae together.
After college, the two stayed in touch and, just as Oliver was finishing film school at the University of Southern California, Rae moved back to Los Angeles from New York. Filled with a hunger to see black women on the screen, the two women united and brought "The Misadventures of Awkward Black Girl" to life on YouTube in 2011. Although the show went viral by its fifth episode, Oliver recalled what a big risk it was considered then.
"At the time there were no black women on TV. Just to put it into perspective," Oliver explained, "This was pre-"Scandal," pre-"Empire," pre-"Black-ish," pre-"How to Get Away with Murder." So when we're like, 'Yo, there should be a black woman on TV,' people were like, 'No that can't happen.'"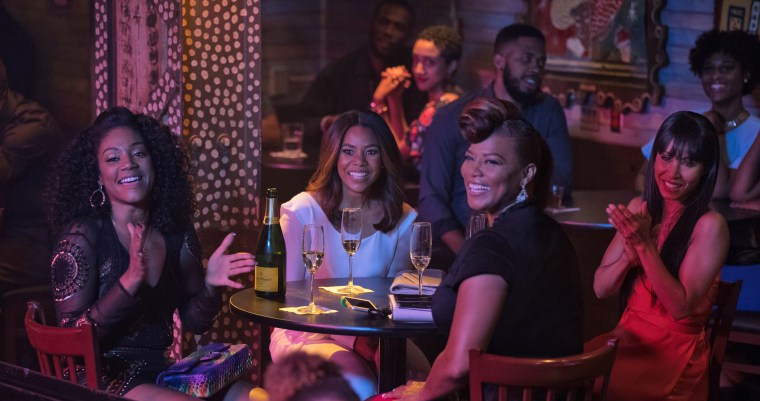 But it did and Oliver, like Rae, keeps banking on black women. When she heard "Girls Trip" producer Will Packer and director Malcolm D. Lee, who also helmed "Barbershop: The Next Cut," were looking for another writer, she didn't hesitate to call Lee for her shot. "I know you're meeting with a lot of people, but I really believe this is my movie," she told him.
Ultimately, the bond between the female characters put on full display in the film's closing monologue by Regina Hall's character Ryan Pierce reportedly sold Lee, Packer, and Universal. And that was very intentional.
"It's called "Girls Trip" and it's about them," she explained. "So I wanted the love stories to really be between the women and to be a tribute to black women and a tribute to black female friendships."
Related: Girls Trip' Star Tiffany Haddish Gushes on Her Love of Comedy
On the heels of the success of "Girls Trip," which was recently released on Blu-ray and DVD, Paramount Television, which is taking over Spike TV, has tapped Oliver for the TV reboot of the 1996 film "The First Wives Club," starring Bette Midler, Goldie Hawn, and Diane Keaton. Oliver, now in her early 30s, promises she is not shifting her focus, even for a film she enjoyed watching with her mother and sister in her youth. "What was very clear is, 'If I was going to do "First Wives," I would like to make it about black women."'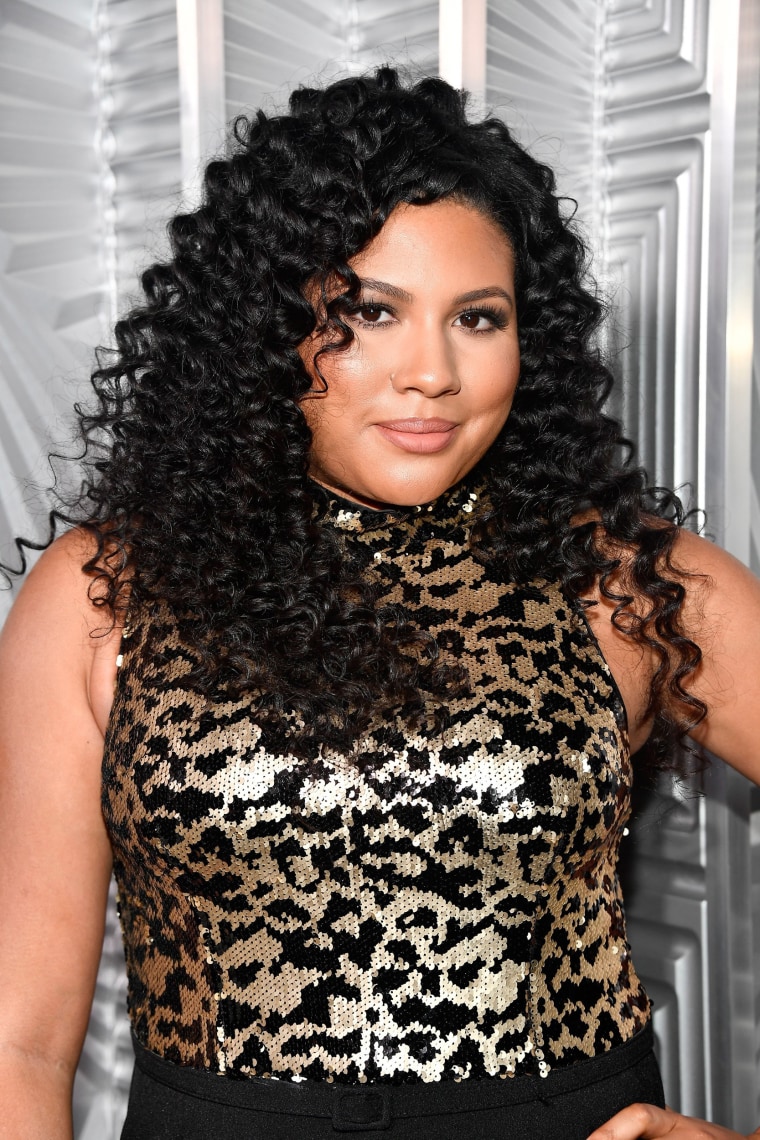 "Even though I loved the movie, I think the 2017 version of this has to be diverse and needs to be unique to my experiences," Oliver told the Paramount Television executives courting her. And their response was 'That's great, and we're really excited about that.' And that's a far cry from when she first started in this industry.
On top of that, The Hollywood Reporter announced that Oliver is set to direct a horror film she will adapt from Danielle Vega's 2015 young-adult novel "Survive the Night". The film, about a group of girls caught in a situation at an all-night underground rave in New York City, will be produced by Pharrell Williams.