If you're a black women thinking of going into politics, there is no better time than now.
A recent study by the Black Women's Roundtable showed that in 2008 and 2012 black women became the largest demographic group to cast ballots in the election. Black women are more politically engaged than any other demographic (94% of black women voted for Hillary Clinton in 2016), and holding more offices than ever before. In 2016, Kamala Harris became the second black woman to be elected to congress, two black women were elected Mayor in top 100 cities and several cities where high-profile police killings took place elected black woman prosecutors.
We spoke with three black women on the need for more diversity, the barriers women face, and the resources available to overcome these perceived roadblocks.
The Need
In a 2015 report, Higher Heights for America found that, although black women made up 7.4% of the U.S. population, they were just 3.4% of Congress, less than 1% of statewide elected executive officials, 3.5% of state legislators, and 1.9% of mayors in cities with populations over 30,000.
In addition to the lack of diversity in the President Trump's cabinet, we see that even when black women are in positions of leadership, there is an attempt to silence them. Press Secretary Sean Spicer recently accused veteran political journalist April Ryan for "having an agenda" and Bill O'Reilly ridiculed Maxine Waters' hair on national television. Both women responded with poise and even gained growing support from their allies for not backing down nor sinking in their integrity. It was enough to lead black women across the country to create the hashtag #BlackWomenAtWork, showing the country that these issues are not isolated, yet happen quite often with black faces in majority white spaces.
Related: Black Women's Roundtable Releases Annual Report
Glynda Carr, co-founder of Higher Heights stresses that this was an attack on black women in leadership and that there is a perception that black women are loud and angry and speak up without merit. "They attempted to silence their [April Ryan and Rep. Waters] voices and opinions, but what you see is, when you have black women in leadership roles, they will continue to speak truth into power," says Carr.
Carr says that Ryan and Rep. Waters did exactly what women are encouraged to do when they face these issues on any platform, but especially when in the national view. Amanda Miller Littlejohn, who helps women in different industries develop their personal brands, says they are great examples of how to stay authentic in the face of opposition. "They are owning the spotlight they've been granted. They are both an example of how sometimes black women sometimes have to 'use your opponent's energy against them,' Littlejohn says.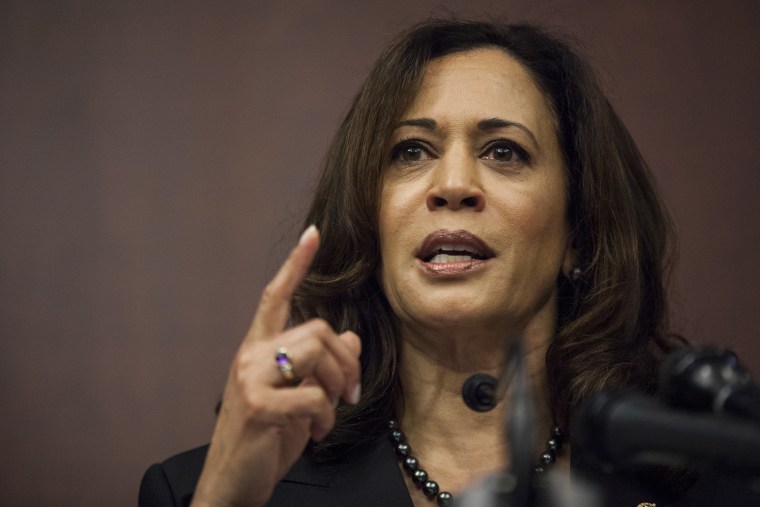 Barriers
Though black women have been more politically active in the last 20 years than ever, there are still some barriers that keep them from wanting to get involved.
A Higher Heights report showed that "black women are less likely to be encouraged to run for office, and are more likely to be discouraged from running, than black men and white women." Further, "Black women also navigate race and gender stereotypes...while running for and serving in office…[and] represent less affluent districts and are less likely to be part of moneyed networks."
City of St. Louis Treasurer Tishaura Jones has experienced some of these hurdles first hand as she recently ran for Mayor of St. Louis and frontrunner against a white woman. "The level of disrespect thrown at black women has been insane," Jones shares. "The editorial board did some of the same things [demeaning] to me. The things they said about me were the 'veiled insults' that are close in racism that are always thrown at black women, 'she's got a bad attitude, she's got bad temperament, bad judgment." Jones says.
Even with the opposition and only raising $400,000, when her opponent had raised $1.5 million, she only lost by 888 votes.
In their 'Salon Conversations,' Higher Heights found other issues that make black women hesitant to dive into politics is time, the lack of role models, and uncertainty that they will really make a difference. Higher Heights is looking to host 1,000 Salon Conversations this year and will launch new programming to strategically help more black women prepare for politics at all levels.
"Yes these are all barriers, but they are not insurmountable," Carr shares.
Resources
"We really have to activate our villages in order to succeed," says Jones, who receives help raising her son from her father, who is retired.
Related: 8 Black Women Poised to Make History on Election Night
Jones also advises women to be as prepared as they can, saving funds and getting involved in organizations that train women for public office, in addition to Higher Heights, such as Emerge and Vote, Run, Lead. She also suggests reading books such as Donna Brazile's Cooking with Grease: Stirring the Pots in America.
Glynda Carr has worked with groups like Emily's List, Running Start, and Ignite. "More than ever we need our voices in all levels of government," she says. "We need more diverse decision making, especially on those that will affect women and people of color."