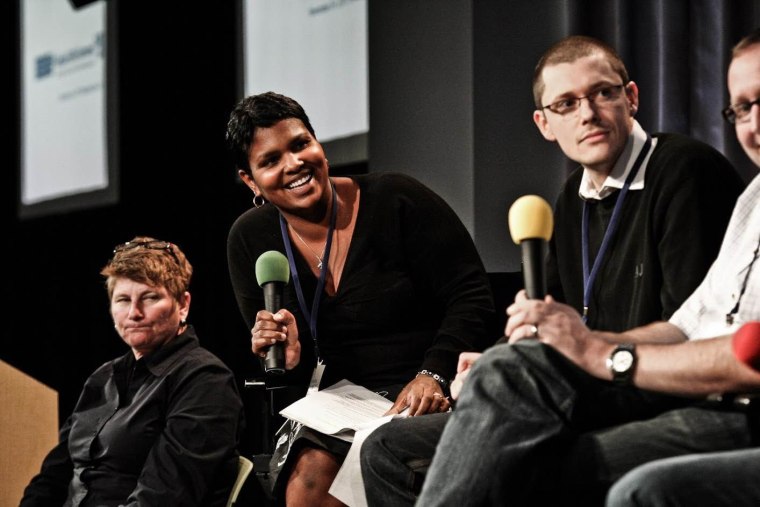 Engineering students at select historically Black colleges and universities may have an advantage over students at other institutions when it comes to getting into the doors of Google.
For the past three years, Google has had engineers planted at HBCUs as part of their commitment to increased diversity not just within their institution, but across the industry.
"Ultimately, what we are trying to do is create a company where our workforce reflects the diversity of our users, where we have a culture where everyone here can thrive and people feel comfortable with being themselves," Yolanda Mangolini, head of Google's global Diversity & Inclusion Initiatives, told NBCBLK. "Our mission is to organize the world of information. We cannot be universally useful and accessible if we only look one way."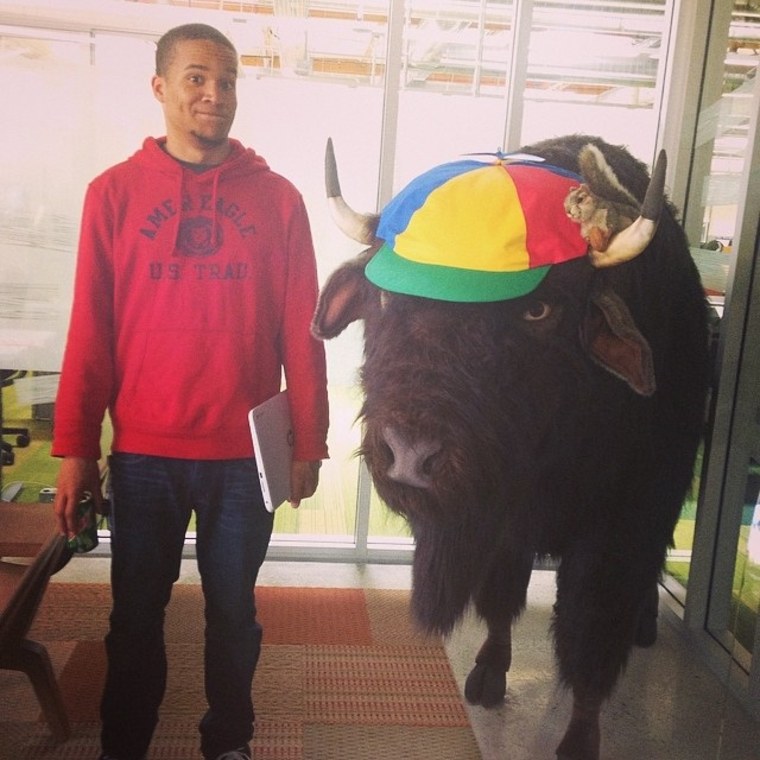 In 2013 Google engineers helped to overhaul the Intro to Computer Science course at Howard University. It was the beginning of what would become their Google in Residence (GIR) program. The company is specifically focused on recruiting students from Historically Black Colleges and Universities (HBCUs).
In 2014, they expanded the GIR to Hampton University, Fisk University, Spelman and Morehouse College. By 2015, the GIR program had expanded to seven HBCUS, adding Xavier and Dillard in Louisiana; and hosted 30 HBCU tech interns.
Chris Hocutt, now a software engineer at Google, had tried unsuccessfully to get his foot into the door of Google his freshman year at Howard University. He had applied to participate in Google's engineering practicum program, but was denied.
RELATED:Tech Report Proposed to Solve Diversity Problem
It seemed as though his dream was deferred, until his junior year when one of his professors made a suggestion. That was also the first year of GIR.
"The head of the computer science department was like, 'talk to this Google instructor and get to know him,'" Hocutt recalled. "He was there primarily for freshmen and sophomores, but I started chit-chatting with him."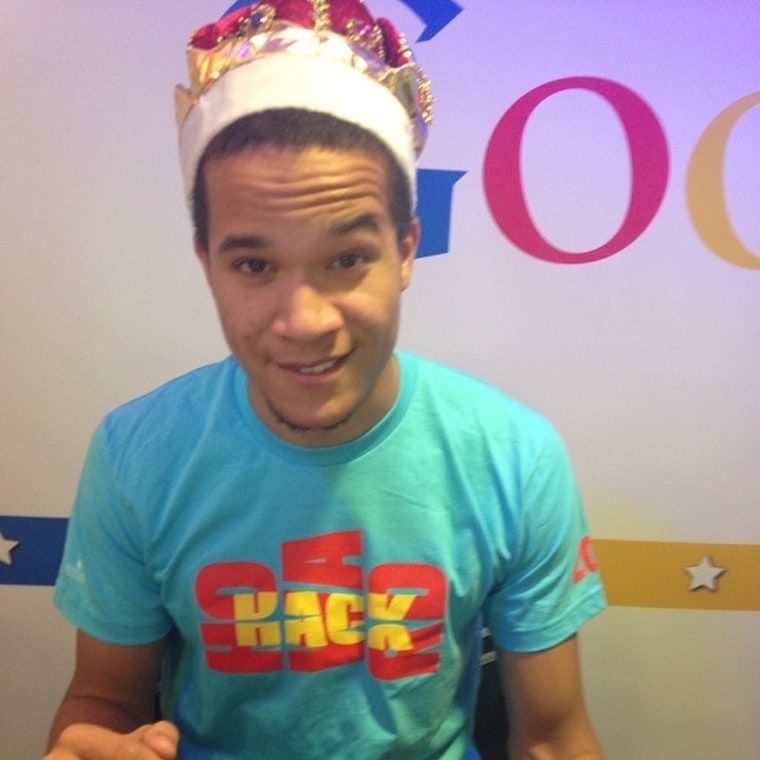 By the time he graduated, Hocutt had a job lined up at the tech giant.
Recruiting at HBCUs seems to be smart on the part of Google. According to data from the National Science Foundation, Black scientists are likely to graduate from "Institutions with a Carnegie classification of 'Very High Research Activity;' and HBCUs."
The culture of HBCUs appears to feed into Black scientists' success, Ivory A. Tolson writes.
"They don't focus on weeding out students; they focus on building up students. HBCU undergraduate classes are often structured more in that the coursework is more diverse, professors are more understanding, and the overall goal is to teach for a better understanding," Tolson states.
Maya Beasley, professor of Sociology at the University of Connecticut, says that the numbers just aren't adding up. She compares Google's workforce numbers, released by the company in 2014 and 2015 with the realities of graduation rates across the company and points out there are some major discrepancies.
"Google's numbers [from their diversity report] are really small in number," Beasley told NBCBLK. "When you mash those numbers and look at the number of people of color graduating with a bachelor in electrical engineering or have an MBA, it does not begin to add up."
Beasley shared statistics from the National Science Foundation to illustrate the reality. The numbers show that 8.9 percent of the 212,215 underrepresented minorities under 45 with a masters or bachelor's degree in computer science or math (as their highest degree) are unemployed.
Those numbers are in stark contrast to the only 2.3 percent of the 190,533 white men with those degrees.
RELATED: Rise Up: Pearls of Power From Black America for Class of 2016
"An additional 15.8 percent of underrepresented minorities (from the group above) work in jobs they reported as being unrelated to these degrees compared to only 7.1 percent of white men," Beasley adds.
In 2014, Google released their company-wide diversity numbers. As reported, the numbers looked bad. Of their entire workforce, only two percent were Black and three percent were Hispanic.
The next year, 2015, things still seemed bleak. According to the company, women made up 30 percent of their overall workforce; 2 percent of their workforce were Black or African American, 3 percent were Hispanic, and 31 percent were Asian. There were more African Americans in non-tech positions (4 percent) than in tech positions (1 percent). And the same was true for Hispanics.
"I think the transparency is really good, but the numbers don't look good period," Beasley said.
Mangolini admits there is still much to be accomplished.
"I have had a couple journalists ask me why did we go public in 2014? We suspected, we knew what we looked like and we were not proud of where we were. And we suspected that our peers looked the same,"Mangolini added. "We obviously opened ourselves up to criticism, but the only way to drive change was to be transparent. We want people to understand that Google is a place for all types of people."
The numbers are lower than they need to be, but when you consider the number of people employed at Google, 1 percent is actually a pretty big number, Mangolini asserts.
"You are not going to see the change immediately; it is going to take multiple years to see the change in the bottom line number."