Jason Reynolds is easily one of the most promising of Young Adult novelists in the market today. With his 2012 release of When I Was the Greatest, about three friends growing up in Bed-Stuy Brooklyn, and his most recent novel, The Boy in the Black Suit on the tricky subject of adolescent grief, Reynolds has secured his place as the rightful heir to Walter Dean Myers.
I first met Reynolds in 2014 in Rhode Island where the writer was in attendance at the Rhode Island Writer's Colony. His tall frame, crown of dreads and attention to attire is perhaps enough to get anyone's curious attention – but it is also his commitment to telling stories for the young that stands out.
Raised in Washington, D.C. by a mother who taught him to make all decisions based on love -- his easy-going demeanor is exactly what is needed in the landscape of American literary young adult books. Through many evenings of discussing his passion for Go Go music, fashion, books and writing – I was able to catch a glimpse of this young writer that reassured me that he was indeed not only where he ought to be – but that he seems to be seamlessly doing so with grace, dignity and not least of all, a love for Black folks.
Five years ago Reynolds was homeless and couch surfing, and had vowed to everyone that he would never write novels. But just this February the American Library Award Association announced that he was awarded the 2015 Coretta Scott King /John Steptoe Award for New Talent for his debut novel When I Was the Greatest.
NBCBLK caught up with Reynolds to hear more on how Queen Latifah's artistry led him to writing, advice to emerging writers, why Brooklyn is his choice of residence, and the particular predicament that traveling while Black can be.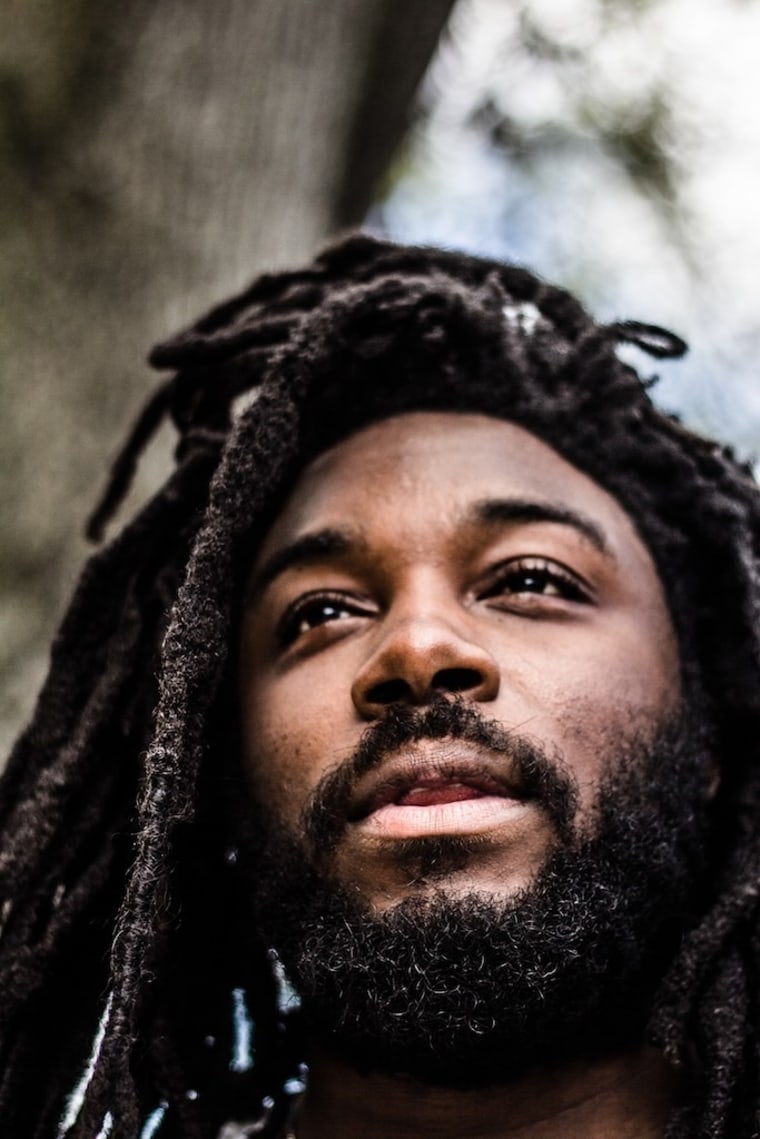 Your two novels When I was the Greatest and The Boy in the Black Suit take place in Brooklyn, New York. Why did you choose this as your setting?
Jason: Simply because Brooklyn, to me, is one of the most charming places on Earth. Whether it be the diversity, or the rich culture pulsing in the air, I'm constantly inspired and in awe of it all. The other thing about Brooklyn is that anything can happen. Anything. That's just the nature of New York, in general. So setting my stories here almost serve as a kind of "cheat code," because I can make up anything, no matter how ridiculous, and it be seen as feasible just because of how beautifully absurd Brooklyn often is.
When was the first time you realized you wanted to write? And why writing?
Jason: It's so funny. I wanted to be a poet. I fell in love with poetry around eight years old, but not through literature. Instead, it came through hip-hop lyrics, and my obsession with reading liner notes. Queen Latifah's, "Black Reign" is the album that stands out the most. From there I began writing poems, and as a ten-year-old I read a poem at my grandmother's funeral. That was the first time I witnessed the power of language, and I decided right then that I would do something with it. But I never thought I'd write novels. I never even read one until I was seventeen and introduced to Richard Wright's work. So the fact that I'm doing this now blows my mind!
In The Boy in the Black Suit 16 year-old Matt who has just lost his mother begins wearing a suit at all times: an image that goes counter to how many young African American men are portrayed in the media. Why did you choose to do this?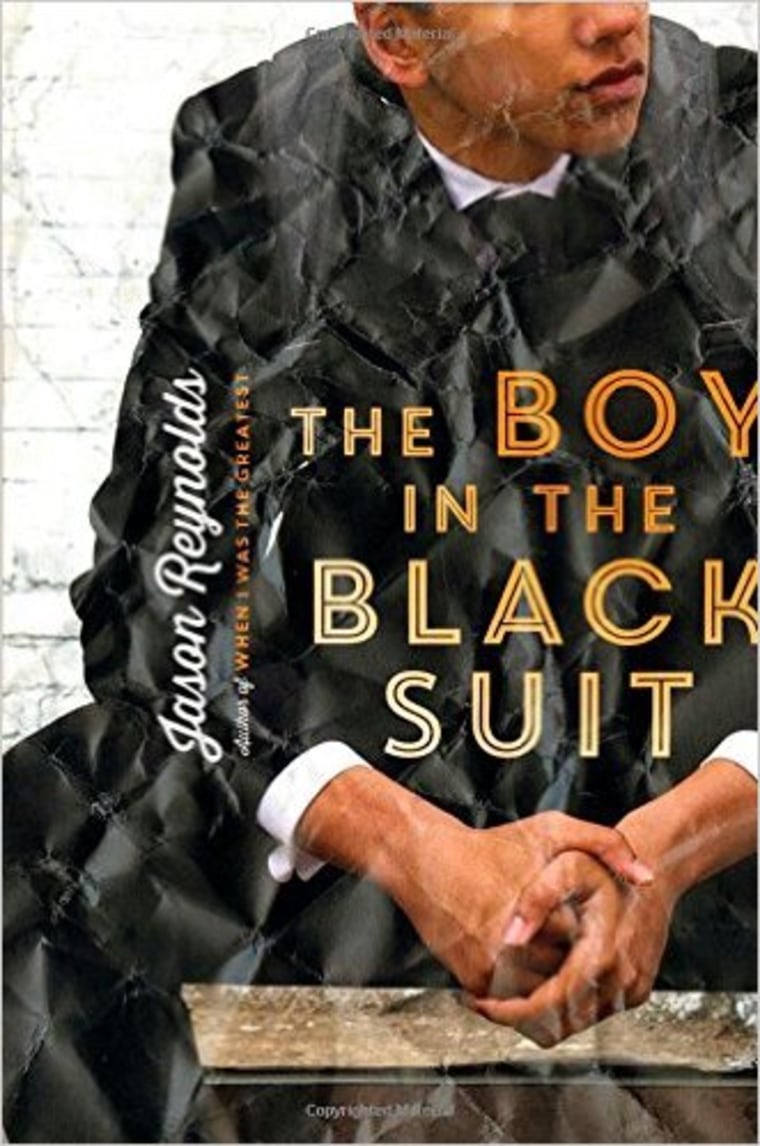 You thought at one time you would never write novels- why? And why did you change your mind?
Jason: I'm not even sure I changed my mind. It was practically forced on me. Chris Myers, who happens to be the son of Walter Dean Myers is a friend of mine. A few years ago we were catching up and he asked me what I had been working on. I explained that I hadn't actually been working on anything, and that I was pretty much done with writing. Chris then explained that his father was getting older and that at some point, when Walter was gone, someone was going to have to write the stories of black kids, especially black boys. He then asked me to read some of Walter's older books and see if anything sparked my creativity. I read "The Young Landlords," and felt almost a chemical change. What i realized while reading that book was that I could write in my voice, use my tongue, my language, my style, and write a story. Before that I always felt like I wasn't good enough because I wasn't Baldwin, or Toni Morrison, or Richard Wright. But after reading Walter, I realized I didn't have to be. And the floodgates were opened.
What is your advice to aspiring young writers today?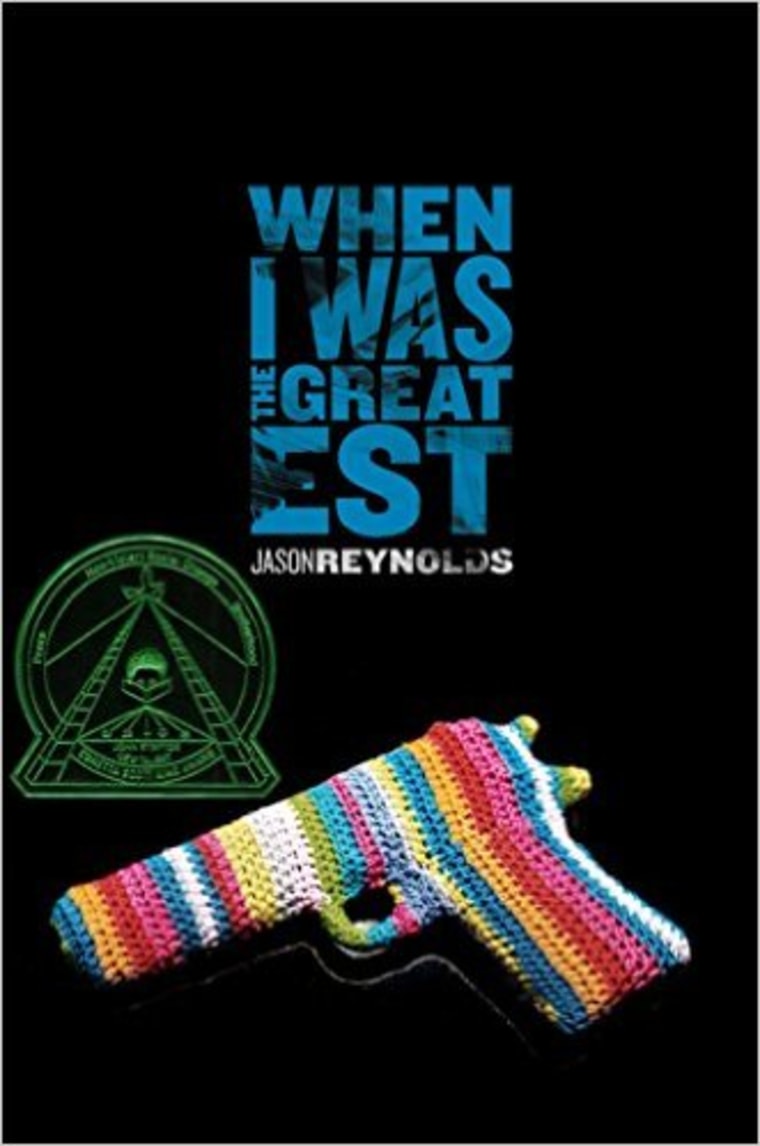 I read that you were once homeless – can you tell me a bit about that?
Jason: First let me clarify it. I wasn't sleeping on the street. I just went through a crazy situation where I lost my apartment, within a week's notice, and had no money saved, and nowhere to go. So I couch hopped for a bit, keeping tons of stuff in the trunk of my tiny Toyota Corolla before finally calling it quits and moving back to my mother's house, broke and broken. I don't want people to think I was eating out of trashcans. I just went through one of those messed up New York City moments where everything is suddenly upended and you're forced to recalibrate and come face-to-face with what you're really made of.
Do you have any writing rituals? What does your process look like?
Jason: It's pretty simple. I write about six to seven hours a day, five days a week, unless I'm traveling. I keep a running list of ideas for books I want to write that way there's always work for me to do. I read tons of books, listen to music non-stop, watch as many movies as possible, catch a play when I can, art shows, concerts, bar talks — I just try to engage in art, which to me is everywhere, as often as I can because narrative lives in it all. But as far as my actually writing process, I create characters first. I love people. I love the ticks and hiccups of humanity. So I start there, and distill the characters until they are real. Then they do all the work for me.
What are your thoughts on the Black Lives Matter movement, Baltimore, Eric Garner, the Charleston Terror Attack?
I have way too much to say about this, and I can't say it all here. But what I will say, is that I'm proud of young black america. I'm proud of them, even if they are misunderstood. I'm proud of them for using their voices, their way. Racism, classism, fear, it all exists. Still. It's here, embedded into the fibers of our society. But I have to be honest, I do believe that because of technology, no matter how problematic it can be, and the rapid spreading of information, I'd like to believe there is a slow awakening occurring, and that our babies, or at least the generation after them will have a very different reality here. I know my role is to do what so many have done before me in this tradition — tell the stories, unashamed and unafraid.
You've traveled a bit – what has that experience been like for you?
Jason: I traveled to Rome with my girlfriend with my first advance check, and we decide to go bop around the neighborhood of the Spanish Steps.We see the Gucci Store, and because we both worked retail for years, and love fashion, we couldn't resist the temptation of knowing what the Gucci Store in Rome was like. I mean, it was THE Gucci Store.
Important note: We're DRESSED to the nines.
I mean, dress shoes, overcoat, everything. We enter, no one speaks to us. We browse for maybe five or six minutes, which having worked in retail (at least in America) is FAR too long to go without greeting a customer. There were NO other customers in the store. Finally, a man, Pietro, comes over to us, not to greet us, but just to inform me that sneakers were in the back. (Reynolds laughs) Kia, my girlfriend, instantly feels disrespected and informs the man, that I don't even have sneakers on, and didn't even look like the type of person to wear them, and that I was actually looking for shoes.
Embarrassed, the man quickly explains that the shoes are downstairs. We go, I peruse, but I honestly wasn't impressed with the season's offering. He then says, "Well we have one other option, but it's really expensive and I'm not sure if you can afford it."
Of course, I'm annoyed by the comment, but also intrigued. He then tells me that I could have custom shoes made, but then REPEATS the bit about not being able to afford it. Then he says the price. I look at Kia, and she has that "You have to do it" look on her face. I tell him that I have to leave and find an internet cafe, to transfer money, because I didn't have enough on my debit. He looks at me like, "yeah right," which I actually understood, having worked in retail. People always say they are going to come back, and never do.
We leave. Transfer the money, then come back. And when we do the whole store — every single employee — was tripping over themselves trying to help me. They asked if we would like refreshments. We told them we wanted EVERYTHING. Champagne, seltzer, cookies, candies, juice...EVERYTHING. And I sat with them and designed my shoe.
They were literally shocked the entire time, all the way up to when I got to the register and gave Pietro my card, the whole team stood around watching, waiting to see if my card would go through. It was a trip. And once it did, the manager of the store was all in my face telling me that she'd see if she could custom make a pair for women, for Kia, even though they technically don't offer that.
Jason Reynolds novel The Boy in The Black Suit is available through Atheneum Books.
[This interview has been edited and condensed for clarity]