For 30 years, a New York City mailman by the name of Victor Green wrote and distributed the Green Book—a travel guide for African American motorists.
Now, to be clear, this was not your average AAA guide or a Zagat's providing the "hot spots" to travel, this was in actuality a life saver for black folks during the heights of segregation in the United States, from 1936-1966.
The Green Book helped black travelers navigate the dangers and constant humiliations that racial segregation posed.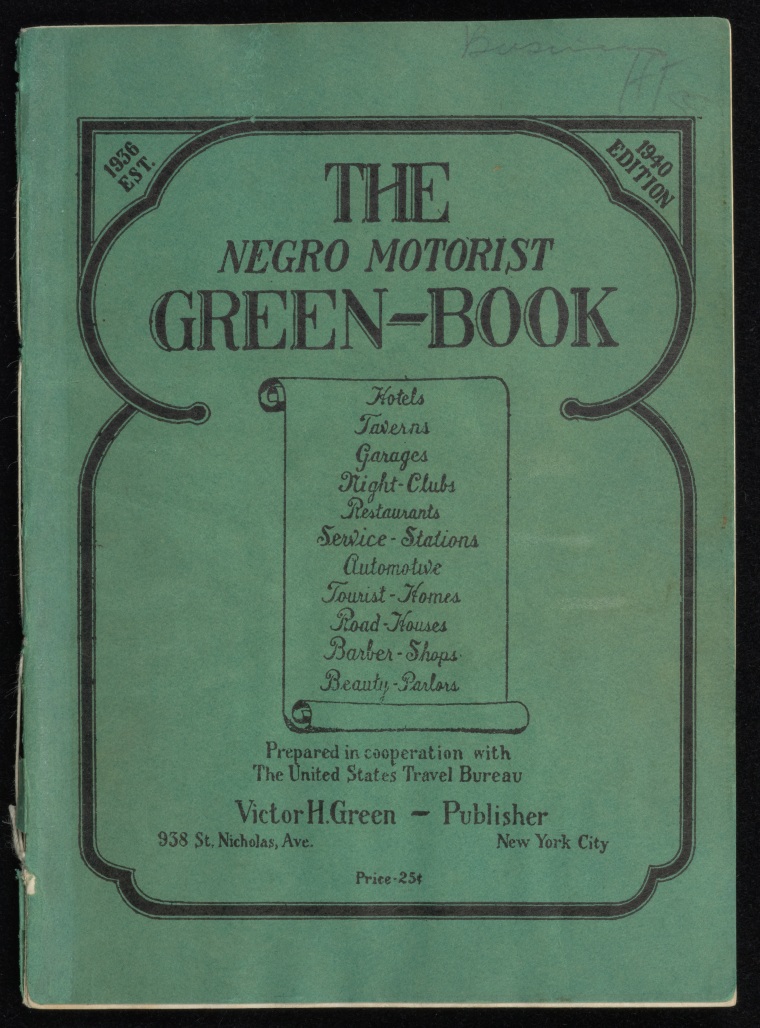 The book included everything from gas stations that would serve African Americans to restaurants, barber shops, beauty salons and safe places to stay. So, how is it that a book that was in circulation for three decades is relatively unknown today?<><>
Author and playwright Calvin Ramsey is currently working to make sure that Victor Green and his efforts to keep black motorists safe are as well-known as Rosa Parks with his latest project, The Green Book Chronicles.
<>
"Discrimination was so real that not only did they [black travelers] pack their own food; but also their own gas. You never knew when traveling while black what was going to happen to you and if you had kids with you it just added to the anxiety," said Ramsey.
He learned about the Green Book in 2001 after a family friend passed away and his friend's 80-year-old grandfather asked him to find a Green Book so he could travel down South to the funeral. The grandfather hadn't been outside New York and thought that even at the dawn of the new millennium that he needed it to travel safely as a black man.
The question about the Green Book intrigued Ramsey who began searching for any information that he could find. So, what began as a simple trip to a university library for some information turned into his life's work.
RELATED: Two Black Members of Congress 'Condemn' Racism on Airbnb, Pressure CEO
"I spoke to college educated people, librarians, and not one time did these people mention the Green Book or talk about how hard it was for us on the road. I think a part of this lost history was due to the pain and embarrassment that black parents didn't want to pass down to their children," said Ramsey.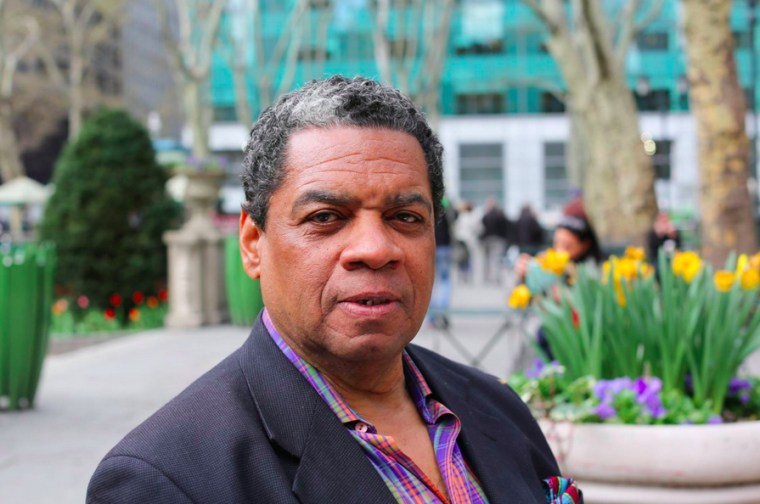 Our collective lack of knowledge around many black heroes and heroines can also be attributed to the fact that we continue to rely on our nation's school systems to educate us—the same systems that we are fighting against to make sure that slavery isn't referred to as "unpaid work" and that our children aren't stuck in the school-to-prison pipeline. So, is it really any surprise that we would know very little about how complicated and treacherous it was for black folks to travel.
Another interesting part of the Green Book was the first message written by Victor Green telling black travelers to be respectable and to act as ambassadors of the black community. "Back then it mattered how you looked. For some if you dressed well you may be treated a little better, not always, but sometimes. However, nowadays this doesn't seem to matter. You should be respectable and treat others with dignity; but that alone isn't enough. To do it just because you think it will protect you… it won't now. Back then it worked some; but people were still being lynched," Ramsey lamented.
"Martin Luther King wrote about his experience of not being able to bring his kids to Funtown in Atlanta even though they begged and pleaded—and how much pain it caused him not being able to do that," Ramsey continued.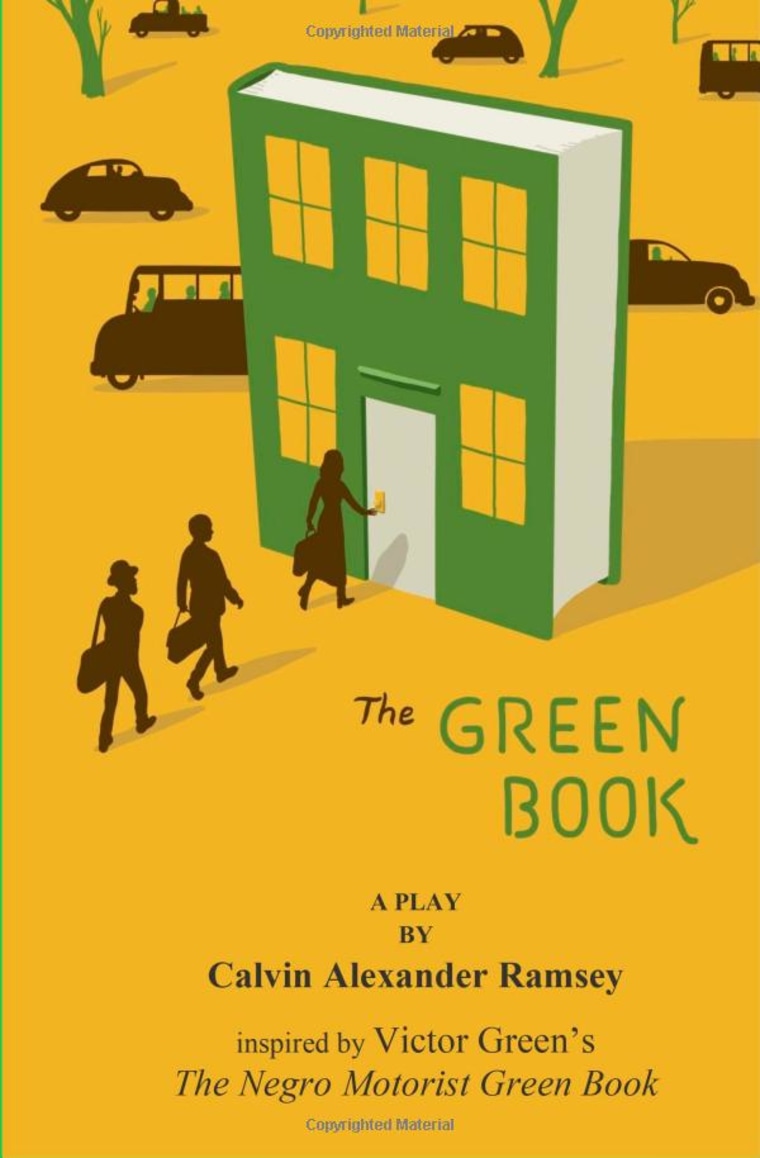 What started out as a simple project became his life's work. With a screenplay, children's book, opera and soon a documentary Ramsey is working tirelessly to make sure that the America remembers and honors Victor Green.
"Discrimination is a poison and that's why we need joy in spite of it all. There was no internet back then to get the green book, this was put together with love from black people for each other to keep each other safe. The Green Book to me was a love letter of sorts. There was a time when we loved each other so much that we would open our homes just to keep another black person safe. You could be a superstar, a singer, an artist and in those days still have no place to stay, eat or bathe while on the road, so this book was about the love and ability to preserve our dignity." Ramsey said.
A love letter indeed. It makes you wonder just how many more Mr., Mrs., and Ms. Green's we have yet to learn about—who worked tirelessly to keep the black community safe, educated and above all else loved.
Thanks to Mr. Ramsey we can add another black hero to our lists of those to celebrate and cherish.