"Game of Thrones" fans found a moment of satisfaction earlier this season when Grey Worm's respectful friendship with Missandei finally crescendoed into a steamy scene that sent fans into a frenzy.
Now as devotees wait patiently — and painfully — for the next season to reveal where this relationship may go, it may be worth staking out Grey Worm off screen, on stage.
Jacob Anderson, who plays the commander of the Unsullied, may go down in history as one of the most beloved, silent characters of the series. But away from the big screen, indie music fans know the actor as a pop artist who effortlessly blends pop, hip-hop and R&B.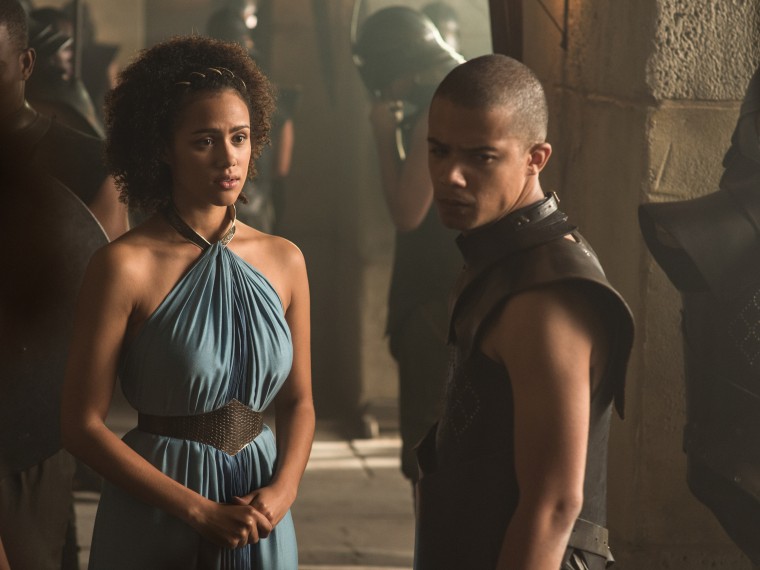 Earlier this year Anderson transformed from a fierce warrior to a multifaceted singer who goes by the moniker, Raleigh Ritchie. He completed his North American tour for his debut album, 'You're a Man Now, Boy,' this spring, performing for the first time in New York City at the Bowery Ballroom to a sold out audience.
"I wanted to come here since the beginning of my career but it's hard because I have to bring my band over," he told NBC News after his NYC tour stop. "It was a timing thing. Post the album coming out last year I was very busy. I was shooting 'Game of Thrones' and a lot of other things were happening, so this is the first time that I had the time to come here."
"Writing a song is like therapy and acting is like putting on a mask and pretending that other things don't exist."
Hailing from Bristol, England, Ritchie left his hometown at the age of 17 to pursue music. Although nervous, the entertainer's parents were supportive of his decision to leave home and follow his dreams.
"My mom and my step mom were pretty anxious about me moving away on my own. I think they were quite nervous about me being alone. But as a kid I've always wanted to work. I wasn't interested in being a kid, which I kind of regret now and I'm kind of making up for it now," said Anderson.
The actor's decision to explore a career in the arts at a young age is revealed in his music. "You're a Man Now, Boy," focuses heavily on love, confidence and the concept of growing and aging.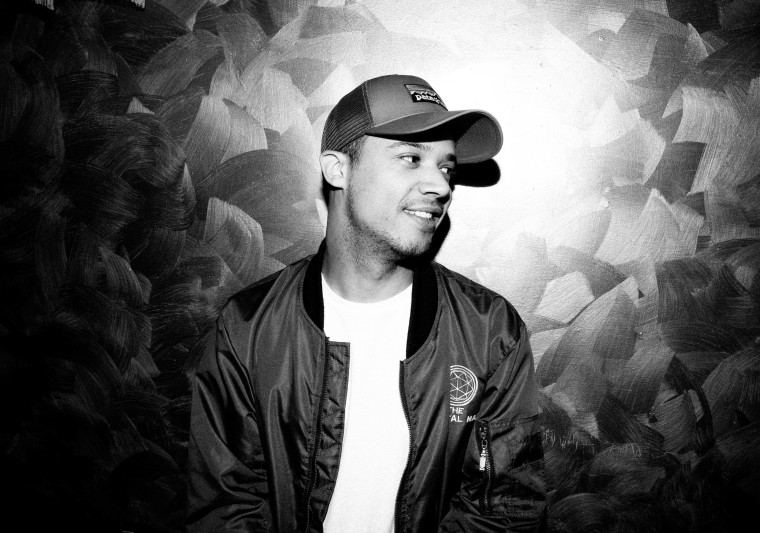 "My head space was all over the place and I think you can hear that on the album. I named the album, 'You're a Man Now, Boy,' because it's an oxymoron. I feel like I was being told I was a man, but I still felt like a boy."
Songs on the record such as "Werld is Mine" and "Stronger than Ever" encourage individuals to be bold and follow their dreams. The title track, "You're a Man Now, Boy," challenges the concept of getting old.
On the track "Bloodsport 15" the Game of Thrones star talks about the difficulties that one can encounter when in love.
Related: 'A Beautiful Ghetto': Devin Allen's Images Proclaim Baltimore Resilience
"That's the one song that I do not like talking about because it implicates my girlfriend," Anderson admitted. "We can be really hard on one another, me more than her. But the point of the song is you are only really hard on people that you really love."
Passionate about both music and acting, the entertainer decided to pursue both career paths at different points in his life. Anderson loves both art forms because they both serve different purposes in his life.
"They are just two things I like to do and they both do different things for me. Writing a song is like therapy and acting is like putting on a mask and pretending that other things don't exist."
Before he moved to London to pursue a musical career, Anderson accidentally fell into acting. When he was 16 he was not on track to graduate school with any qualifications. However, a teacher encouraged him to audition for a show.
"It was like an open casting. I went for it and I got quite far and the casting director suggested that I tried acting. He said you seem pretty confident and comfortable pretending to be other people and maybe it's like a good focus of energy for you," said Anderson.
His stage comfort contrasts with his set comfort. Anderson confessed that the audience cheers can make him a bit nervous at times.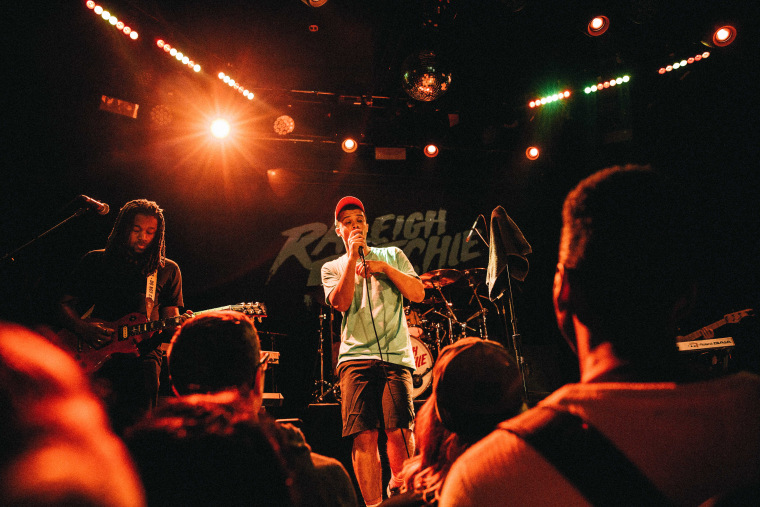 "It's difficult to separate the worlds. When we are shooting 'Thrones' I'm really bad at keeping a straight face. Our little group is really funny, like Conleth Hill who plays Varys and Peter Dinklage who plays Tyrion Lannister purposefully try to make me laugh."
Currently working on his second album, Anderson has no fixed idea of how he wants his new music to sound. He just knows he wants the album to be completely different from his first body of work. He is energized by talents like Kanye West who never seem to do the same thing twice.
Related: Jessica Williams Stars in 'The Incredible Jessica James' on Netflix
"Kanye West consistently inspires me. I think people for various reasons are cold on him but I think that he is due a comeback," said Anderson. "What inspires me about him is he's constantly learning and evolving and becoming a different artist every time he puts something out and I respect that. That's kind of how I want to be."
In addition to releasing a new album as soon as possible, Anderson said he wants to add a new profession to his resume in the near future.
"I want to make films and I'm not just saying this about myself — I think this about every human being on the planet: if you really love something and you want to, do it. There's enough time in this world for things that you want to make time for."
Follow NBCBLK on Facebook, Twitter and Instagram