A Los Angeles jury will soon decide whether convicted serial killer Lonnie Franklin Jr. faces life in prison or the death penalty, but a local radio host says the retired mechanic got away with murder for nearly 25 years because black women's lives don't matter enough.
Franklin, 63, was found guilty of 10 counts of first-degree murder and one count of attempted murder in early May. Most of the victims of the so-called Grim Sleeper were black. Today the defense begins its closing arguments.
During the trial's penalty phase, jurors have heard from a fingerprint expert and private detective who indicated that evidence they reviewed point to Franklin in the death of five more women. A sixth woman, "Ingrid W," flew to L.A. from Germany to testify through an interpreter that Franklin and two other men gang-raped her in 1974. At the time, Franklin was stationed there in the U.S. Army.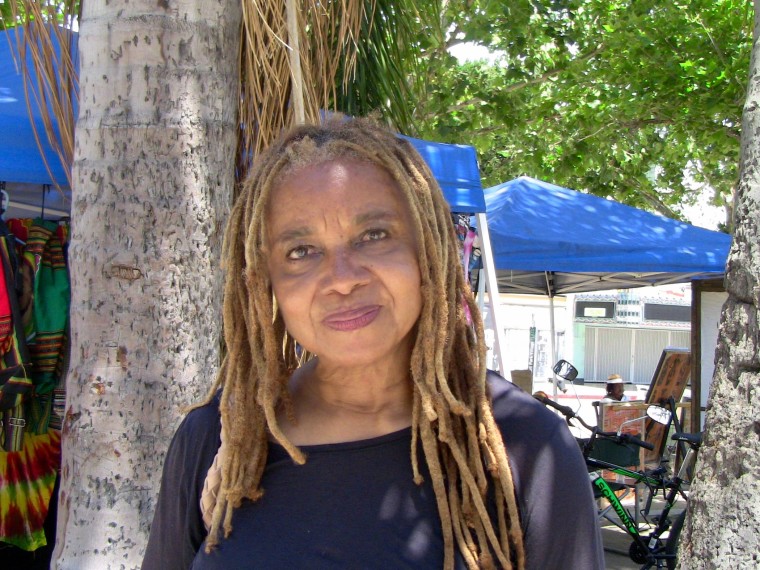 By 1985, Franklin was living in South Los Angeles. That's around the time that Margaret Prescod, who hosts a radio show called "Sojourner Truth," learned that 11 black women had been raped, shot or strangled to death. Their bodies were dumped in bushes or trash receptacles along Western Avenue. Alarmed, she rallied fellow activists and founded the Black Coalition Fighting Back Serial Killers to get the word out in affected neighborhoods and also to pressure law enforcement to step up efforts to apprehend the killer.
"When that white college student, Natalee Holloway, went missing in Aruba [in 2005], all around the world countries knew, and as well they should have," Prescod says.
RELATED: GirlTrek is Transforming Lives of Black Women Through Walking
Some of Franklin's victims were battling drug addiction. Because some were also prostitutes, Prescod was often asked why she cared given that "they were just hookers." Ultimately, more than 50 bodies were found.
Prescod's unrelenting efforts were highlighted in the documentary, "Tales of the Grim Sleeper," shown in recent months on HBO. Pressure from community members, promise of a reward and advances in DNA technology were among the factors that led to the arrest of Franklin in 2010.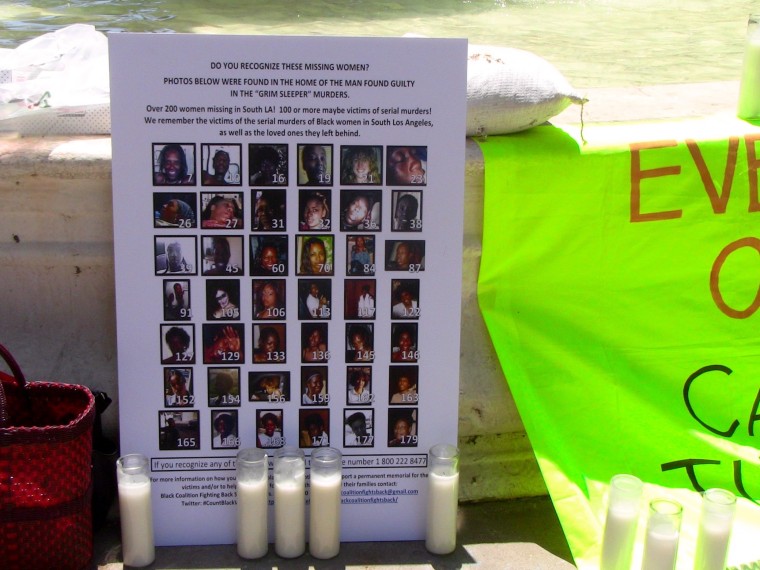 When then-Mayor Antonio Villaraigosa and Police Chief Charlie Beck held a press conference that some felt glossed over the community's role in apprehending Franklin, Prescod interrupted, took the microphone and held up a coalition file containing information related to the case dating to 1985.
She asked the press and officials to "please stop referring to these victims as prostitutes," which elicited an outcry and applause from the audience. "They were women, they were mothers and they were loved by their families and their communities," she said, the sound of applause rising steadily. Villaraigosa would join the applause, too.
RELATED: The Holtzclaw Trial: When Rape Culture Meets #BlackLivesMatter
As Franklin awaits sentencing, Prescod says the work is far from over. On a recent Sunday, she and coalition members were handing out yet more fliers at Leimert Park. She estimates that the group has distributed more than 150,000 in the last 30 years.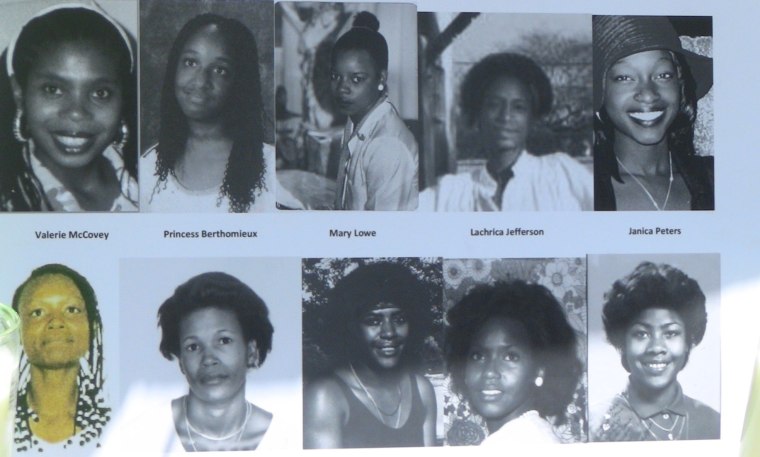 The fliers show the Grim Sleeper's victims—many smiling during better days—and indicate ways for the community to become involved. They include calling a hotline (800-222-8477) with information about any of the 35 missing women, whose photos or videos were among more than 100 found in Franklin's home, as well as supporting the coalition's campaign for justice.
The Black Coalition Fighting Back Serial Killers seeks a permanent memorial to the women, compensation for their families and improved conditions for black women who struggle with the poverty that leaves them vulnerable to prostitution, drug addiction and the Lonnie Franklins of the world.