GEORGETOWN, GUYANA — When Frank McLean touched down at Cheddi Jagan International Airport at the start of the week, he couldn't believe he was home. "I'm here but it's like I am not here. I remembered where my school was and I had to walk by it to really realize that I am here in Guyana," McLean exclaims.
The 61-year-old Queens, New York resident left Guyana four decades ago and has not returned to the country of his birth until now to celebrate the nation's 50th anniversary of independence. "I have a phobia of flying but I am a Guyanese to the bone. I am a Guyanese to the core and I couldn't miss this," he says.
McLean is one of thousands who have traveled to Guyana from the United States — home to the largest population of Guyanese people outside of Guyana — for the country's Golden Jubilee celebrations. "This event is so significant. For me, it's similar to having President Obama as the president of the United States. It will never happen again. I had to be here," says McLean.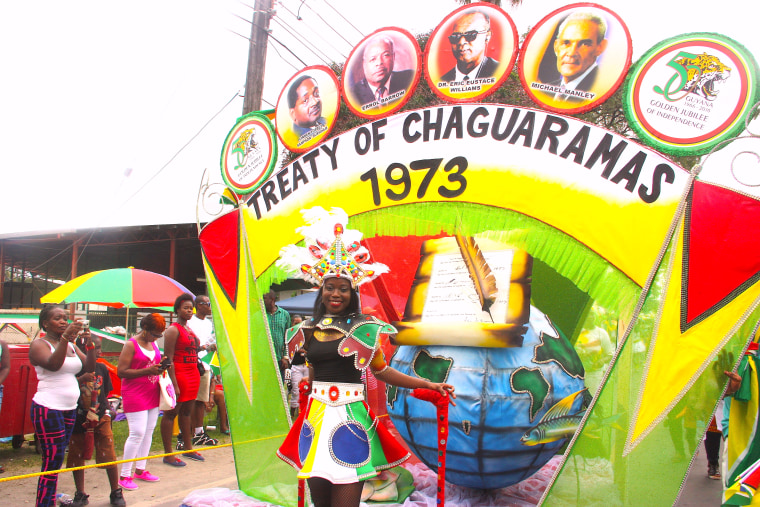 Guyana, which is located on the northern coast of South America between Venezuela and Suriname, gained its independence from Great Britain on May 26, 1966. The country became a republic four years later. Its official name is the Cooperative Republic of Guyana. It is the only English-speaking country on mainland South America as well as the only Commonwealth or Anglophone Caribbean country on the continent.
When Guyana gained its independence, Lynette Layne-Emesibe was just a teenager, but says she understood why the country's struggle for sovereignty was so important. "This is an occasion that could not be missed because when we became independent, we created one national identity from the six that make up our people," she says.
Guyana is often referred as the "Land of Six Peoples," owing to the multi-ethnic make up of its population: African, Chinese, English, Indian, Indigenous and Portuguese people.
RELATED: Black & Undocumented: One Caribbean Immigrant's Long Fight
For Layne-Emesibe, who now resides in London, the trip is not just about celebrating this milestone with fellow Guyanese, but sharing Guyanese culture with first-time visitors.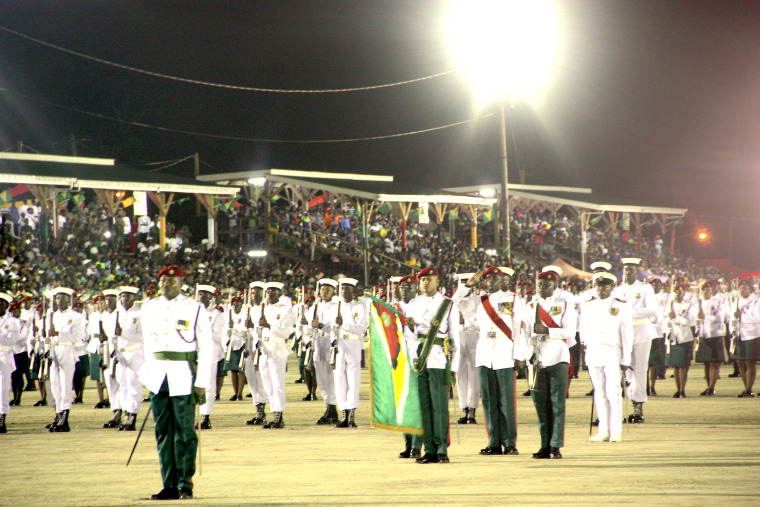 "I want people who don't know about Guyana to see the beauty of the country, the people, the vegetation, taste the food, see our waterfalls and really experience all Guyana has to offer," she says.
Also among the celebrants is CCH Pounder, who currently plays Dr. Loretta Wade on the crime drama, "NCIS: New Orleans." Another is Kelly Hyles, who celebrates her 18th birthday on Guyana's 50th anniversary of independence. The superstar student was recently accepted to 21 U.S. colleges, including all eight in the Ivy League.
Overall, more than 60,000 members from the Guyanese diaspora have been expected to participate in the country's Golden Jubilee celebrations, Guyana's Public Telecommunications and Tourism Ministry told NBCBLK. Hotels across the country are filled to capacity because of the influx of tourists, as well as returning Guyanese.
"Every single hotel, bed and breakfast inn and other hospitality facilities in Guyana has been solidly booked from the end of April to the beginning of June," Tourism Minister Catherine Hughes disclosed in her address during the launch of Golden Jubilee Celebrations in April.
The grand celebrations have included film festivals, the launch of Guyana Fashion Week, steel pan competitions and a four-day Jubilee Festival showcasing Guyana's musicians, cuisine and overall cultural diversity.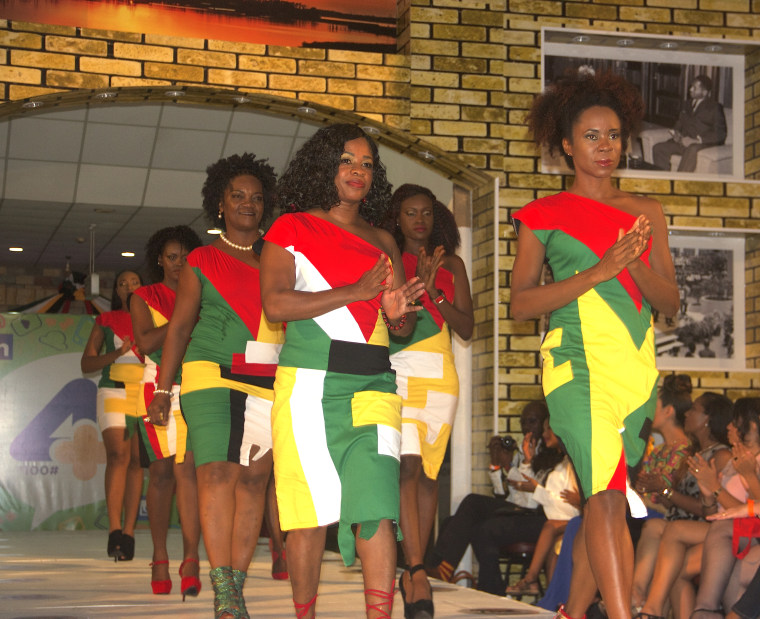 The celebratory mood is palpable along the many streets of this capital city. The red, gold, green, black and white colors of the Guyanese flag adorn office buildings, storefronts and homes.
Music carts blast songs such as "50 years" by Guyanese Reggae artist Natural Black. Craft shops and street vendors are quickly selling out of commemorative items.
The culmination of the six-week-long celebrations is a flag-raising ceremony attended by significantly more than 20,000 people just hours before the official mark of Guyana's May 26 independence day.
On Thursday — I-Day— a jubilee float parade featuring close to 30 costume bands depicting Guyana's culture, national colors and history is in progress. It lasts well into the evening.
As 50th Independence Day celebrations begin to wind down in Guyana, major celebrations in New York City and several cities across South Florida start on June 4.
"Guyana is about love, family and looking to the future and this celebration reminded me of that," McLean says.