On November 25, 2006, Nicole Paultre Bell was ready to say, "I do" and spend forever with the love of her life, but never got the chance. Ten years later she is keeping his name alive and a new docuseries by Complex Networks sheds light on his life.
Her fiance, 23-year-old Sean Bell was leaving his bachelor party at club Kalua with friends and family when they were gunned down by five undercover police officers. Officers fired 50 bullets into Sean's car, killing him and wounding his friends. They were all unarmed and the officers were acquitted of all charges
May 18 would have been Sean's 34th birthday.
"It's a bittersweet day," Nicole said. "I feel that honoring his legacy by launching this documentary is a great way to remember him."
The docuseries, 'Before The Hashtag: Sean Bell' not only coincides with Sean's birthday, but aired on a week when many are feeling a numbing pain from the recent shooting deaths of other unarmed Black men like Jordan Edwards and Jason Negron as well as the acquittal of a Tulsa police officer in the shooting death of Terence Crutcher.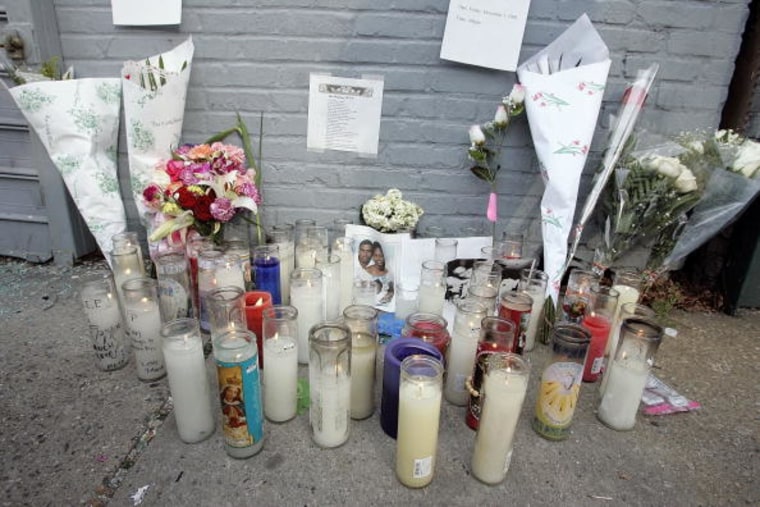 Nicole knows all too well the pain the families are feeling and encourages the Crutcher family to keep the faith.
"The fight is not over," Nicole says. "This is just the first step. It's a small step, but it is just a first step and it is not the end result. Remember, our heavenly father is the only judge and jury."
As an advocate, Nicole copes through the pain by working with others who have experienced the same loss through her organization 'When It's Real It's Forever'. Educating the community and keeping the conversation going about police reform, she holds events such as Sean Bell Family Day and the Know Your Rights Sean Bell Summit every year.
She also supports "The Mothers of the Movement," a group of women who lost their children to gun violence. She also copes as a mother to her three daughters letting them know, "we have to continue to move forward no matter what."
Related: Opinion: Lessons From Alton Sterling: When Will the 'Walking Dead' Live Free?
"There are times when I am strong and there are times when I need uplifting just like anyone else. For me it's really been about speaking out and reaching out to people who may have a similar circumstance. And for the last 11 years that's been the way I've coped: speaking out, remaining active, fighting for justice," she says.
Before there were hashtags about Trayvon Martin, Sandra Bland, and Michael Brown, there was Sean Bell. His widow wants people to remember that.
"Continue to keep the fire burning. Now, I think there are a lot of people whose conscious has been heightened, we have to keep it going. It doesn't stop with the outrage, we can use that emotion to fuel it into action and real change we're all looking for and getting justice."