For Margot Lee Shetterly, growing up around black women who were NASA scientists and engineers was normal.
Many of them were her father's co-workers and her neighbors in the Hampton, Virginia community where she grew up.
"I knew so many African Americans working in science, math and engineering that I thought that's just what black folks did," Shetterly told NBCBLK. 

"These were also people that were Girl Scout troop leaders. They went to church. They were my parent's friends so the fortunate part of it was that it just seemed normal."
It was not until a few years ago when her father, a retired NASA research scientist, casually mentioned the work of Katherine Johnson and other black women that helped America win the Space Race, that Shetterly thought "well why haven't we heard about it before?"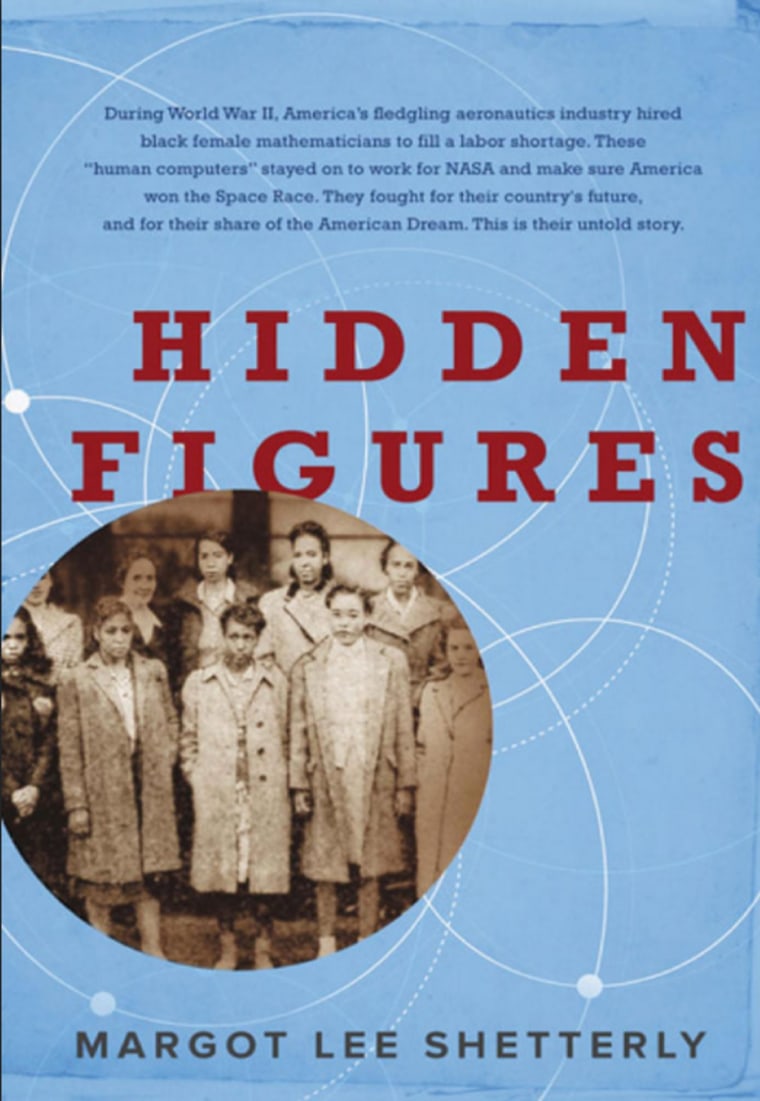 "I grew up around some of these women, but I had no idea what they did. Their contributions were so significant that I had to tell their story," she said.
Shetterly was very curious about how this team of brilliant black women came to work for NASA from the 1940's through the 60's. She also wanted to know why their crucial work at NASA, including Johnson calculating the trajectory needed for John Glenn to become the first American to orbit the earth, was virtually unknown.
"For me it was a moment of seeing the thing that I thought was just normal growing up, and thinking you know what -- it is an extraordinary story and other people might see it that way too, " she said.
RELATED: Ava DuVernay's 'Queen Sugar' is a Nuanced Portrait of Black Life
The Hampton, Virginia native spent three years doing research, which included spending days doing interviews and digging into research reports from the 1950's at the Langley Research Center and National Archives.
Shetterly spent another two years working to persevere after being turned down by 14 of 16 publishers. Today, she celebrates the release of "Hidden Figures: The American Dream and the Untold Story of the Black Women Mathematicians Who Helped Win the Space Race."
"Hidden Figures" recounts the little known true story of pioneers like Katherine Johnson, Mary Jackson, Dorothy Vaughan and other black female mathematicians or "human computers" as they were called who worked for NASA.
The history making work of these women took place at an intersection of important movements in American history, including the burgeoning struggle for civil rights and the fight for gender equality.
Women often worked in separate rooms from men at NASA. And, for black women like Johnson, Jackson and Vaughan they were segregated from white women in the workplace. However, despite the hardships of working under Virginia's Jim Crow laws, these women went on to help the United States make major advances in its aeronautics and astronautics programs as well as declare victory over Russia in the Space Race.
Shetterly's hunch was spot-on. Levantine Films purchased the rights to the story with just the book's proposal two years ago. "Strong women and science. I love it. We want to do this," Shetterly says Academy-Award winning producer Donna Gigliotti told her.
The movie "Hidden Figures," based on Shetterly's book and starring Taraji P. Henson (Katherine Johnson), Octavia Spencer (Dorothy Vaughn) and Grammy-nominated singer Janelle Monae (Mary Jackson) will be released on January 13, 2017.
Monae, who makes her big screen debut portraying Mary Johnson in the film, says she got emotional when she learned the story of these women and read the script. "I cried because I had never heard of Katherine Johnson or Dorothy Vaughan or Mary Jackson. But I know these women and their struggles," Monae told The Associated Press. "These three women opened doors for us and literally helped change the world."
Monae's co-star, actor Aldis Hodge says that he is not surprised that these women were able to accomplish such a historic feat. He only wishes their story was told sooner. "They were living up to who they were and their potential…They had to be strong — first of all as women in the workplace — and then as black women trying to prove their prominence," he told NBCBLK. "Imagine where America would not be had those women not worked at NASA."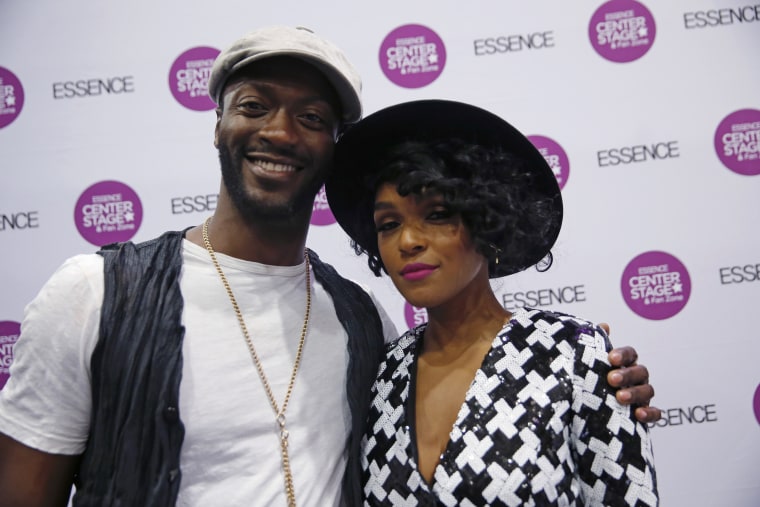 With the "Hidden Figures" movie coming out just a few months after her book, Shetterly hopes it will amplify what these women achieved and inspire the next generation of girls and young women to look at careers in mathematics and science.
"I really hope that this shows that women are good at math. I think particularly for young girls…This will show them that they have role models," she said.
While "Hidden Figures" focuses on the untold stories of black women who worked for NASA, the author wants readers of the book and also moviegoers to see the history made by these extraordinary women beyond race.
"I feel like a lot of times there's the black story and then there's the American but no this is, this an American story. It's a patriotic story. It's an example of people being called to service by their country and stepping up to the plate," Shetterly explained.
"The most important thing is for the story to be told and go into the history books and never leave."