Julius Garvey spent Wednesday, his father's 129th birthday, by taking a note from his social activist handbook.
The 82-year-old, semi-retired doctor spent the day highlighting his quest to get the first African American president to posthumously pardon his father, Marcus Garvey, a civil rights activists who advocated for blacks to return to and help strengthen African nations.
"I see him really as a very special person who, quite frankly, I have yet to understand his genius fully," Garvey said of his father.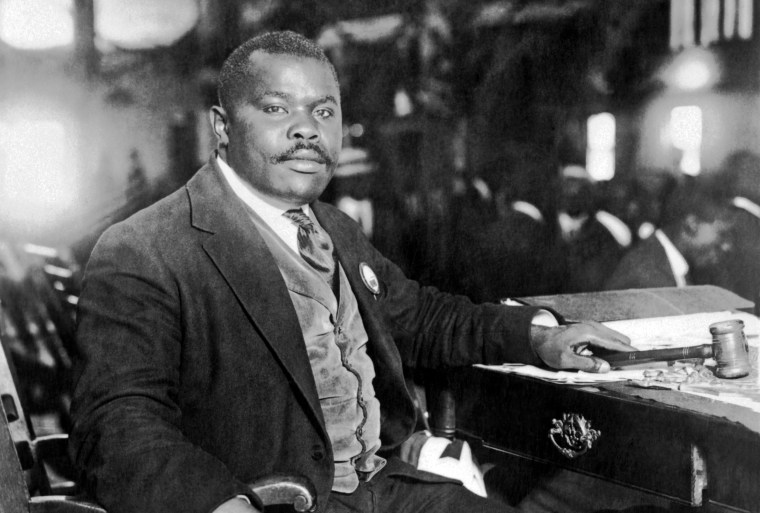 During an era when many African Americans were still living under repressive Jim Crow laws and race based segregation, Garvey founded the Pan-African movement — a philosophy of a united African nation where all descendants of the diaspora can live. The ideology influenced others like Malcolm X and Martin Luther King Jr.
But Garvey' own impact is one that many have forgotten.
That's due in part to the fact that under J. Edgar Hoover, the FBI investigated Garvey for mail fraud when he solicited donation for a "back to Africa" movement. He was convicted in 1922 and sentenced to five years in prison. Though he only ended up serving roughly two and a half years after being commuted by President Calvin Coolidge, he was immediately deported back to his native country of Jamaica — a move which effectively ended his civil rights work in the U.S.
Now Garvey's son wants President Barack Obama to posthumously pardon his father.
"Everyone stands on the shoulders of everyone who comes before. There would be no black president if it wasn't for the Civil Rights movement," Julius Garvey said during a press conference on Wednesday at the National Press Club. "The Civil Rights movement started with Marcus Garvey, as acknowledged by Brother Malcolm, as acknowledged by Martin Luther King, and acknowledged by anyone who knows history. The president stands on that foundation."
Related: Obama Commutes Sentences of 61 Prisoners
The Garvey family and several members of the Congressional Black Caucus have pressed the president for a pardon. Neither the Department of Justice nor the White House have responded, Justin Hansford the Garvey family attorney told NBC News.
For Julius, the silence is painful.
"I had to grow up with the fact that my father was a convicted criminal, convicted in the United States of America which is the biggest and the strongest country in the world," he said. "It was very difficult for me as a young man to reconcile what I knew about my father, personally, and what I knew about my father from my mother, to reconcile that with a criminal conviction when it was clear when he gave his whole life and sacrificed his family for African people."
Garvey founded the Universal Negro Improvement Association (UNIA) which advocated for African descendants to find their own economic independence by leaving their home countries and reclaiming European territories in Africa as their own. His movement, which called for the political, social, and economic separation from whites, became known as Garveyism.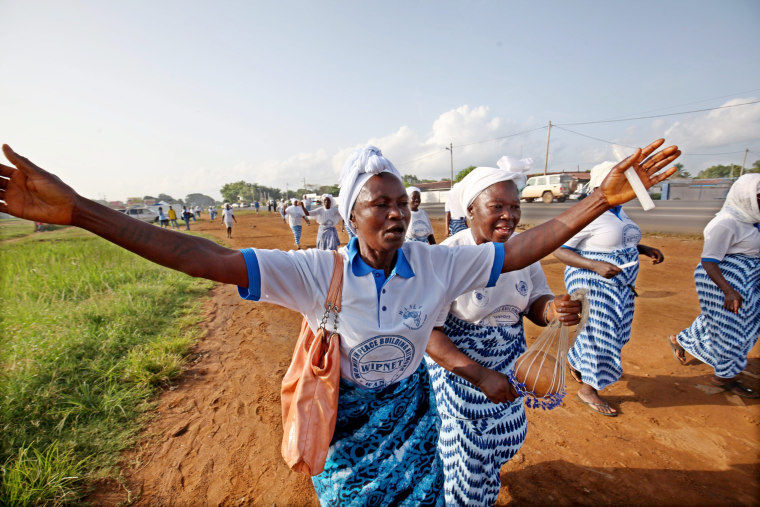 As he traveled through Central America, Europe and then the U.S., Garvey saw that those of African descent were almost always the poorest members of society. These observations inspired him to launch the UNIA in his home country of Jamaica in 1914 and expand it in New York City two years later.
Related: Obama Calls for Major Criminal Justice Reforms
By 1920, the UNIA claimed to have 4 million committed members to the cause. Its first international convention in New York City's in Madison Square Garden attracted 25,000 people to see Garvey speak.
"Garvey's genius was the ability to build the world's most expansive black mass movement of the likes we have never seen since," said Quito Swan, an associate professor of Africa diaspora history at Howard University.
However, not all members of the civil rights movement at the time were fans of Garvey.
W.E.B Du Bois, who established the NAACP, called Garvey "the most dangerous enemy of the Negro race in America" for championing against the idea of black integration as a movement to create an equal United States.
Garvey pushed through the criticism and established the Black Star Line shipping company to create trade commerce between the U.S. and Africa as a symbolic push toward African economic independence. He strongly advocated for African Americans to move to Liberia and reclaim it as a de facto homeland.
But in setting up the company, Garvey reportedly solicited funds and stocks from investors through the mail. The exchange ultimately brought him down.
Suspicious of the growing movement by the UNIA, Hoover's FBI investigated Garvey and his organization, which led to his conviction for mail fraud in 1922.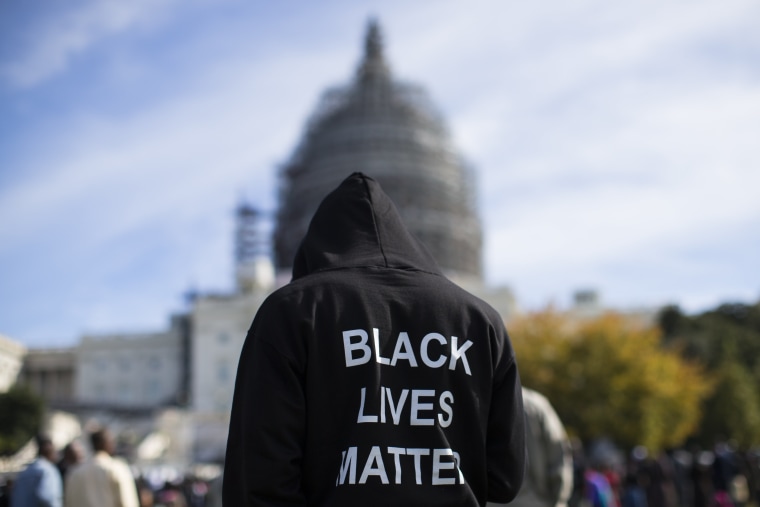 After serving roughly two and a half years in prison, he was deported back to Jamaica, where he continued his work for the UNIA. Garvey eventually moved to London in 1935 where he died five years later.
Though Garvey was not able to fully pursue the full expansion of the UNIA following his deportation from the U.S., his philosophy spread throughout the world. Today, the UNIA is raising awareness of Garvey in hopes that his followers pressure Washington to pardon the social activist.
Those behind the push to pardon Garvey are trying to connect the dots between his movement and those that have followed, particularly the Black Lives Matter movement today.
"I think what the black lives matter movement is showing us is that our young black children are tired," Julius Garvey said. "They're tired of living in a society that marginalizes them and restricts their opportunities to be full human beings. That's the way it was when Marcus Garvey came to America."