JACKSON, Miss. — A civil rights historical marker in Mississippi has been vandalized, obliterating information about black teenager Emmett Till, who was kidnapped and lynched in 1955.
The slaying galvanized the civil rights movement when Till's mother, Mamie Till Mobley, had an open-casket funeral in Chicago to show how her 14-year-old son had been brutalized while he was visiting the Mississippi Delta.
Allan Hammons, whose public relations firm made the marker, said Monday that someone scratched the marker with a blunt tool in May. During the past week, a tour group discovered vinyl panels had been peeled off the back of the metal marker in Money, Mississippi. The panels contained photos and words about Till.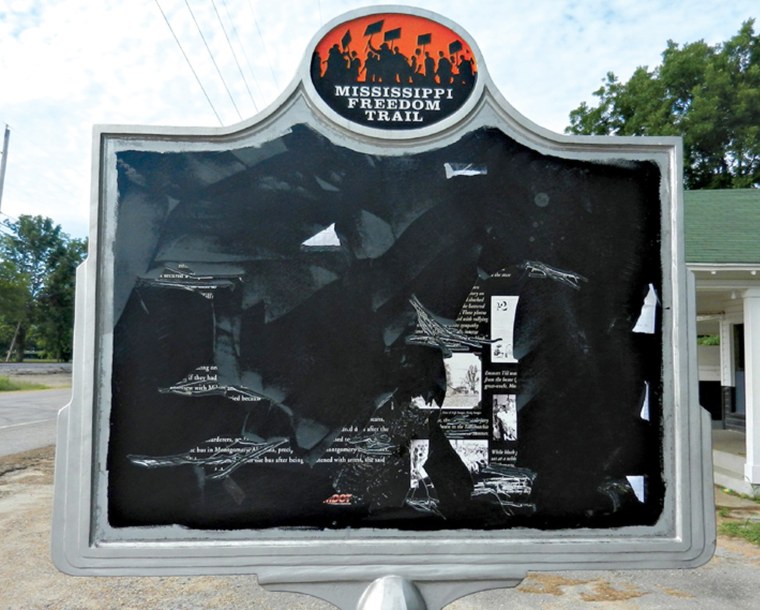 "Who knows what motivates people to do this?" Hammons said, noting that traffic signs are common targets for vandals and shooters in rural areas. "Vandals have been around since the beginning of time."
The sign was erected in 2011 for the Mississippi Freedom Trail, a series of state-funded markers at significant civil rights sites.
The damaged sign is outside the long-closed Bryant's Grocery & Meat Market, where a 21-year-old white shopkeeper, Carolyn Bryant, said Till whistled at her in August 1955. The teenager was kidnapped, tortured and killed because of her accusation. An all-white jury acquitted Bryant's husband, Roy Bryant, and his half brother, J.W. Milam, in the killing, but the two men later confessed in a paid interview with Look magazine.
A separate Till marker, near the site where his body was pulled from the Tallahatchie River several miles away, has been repeatedly shot. It was erected by a private group, and money has been raised to replace it.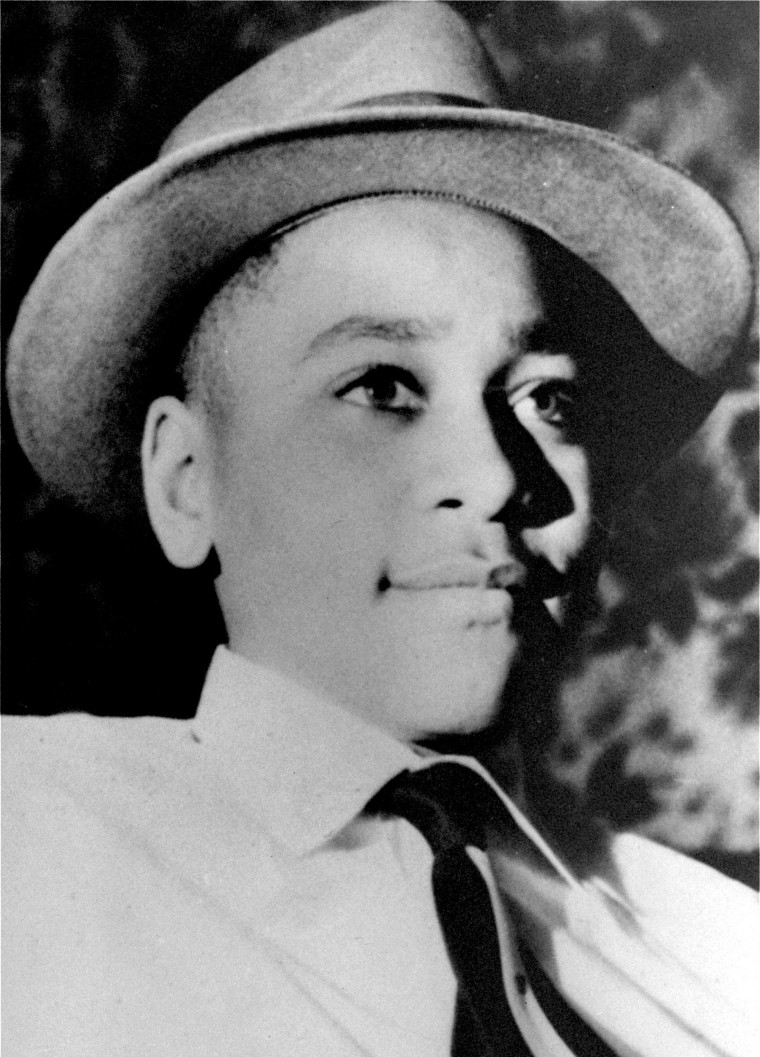 Hammons said the Freedom Trail marker in Money cost more than $8,000, and repairs will cost at least $500.
Roy and Carolyn Bryant divorced. He and Milam have died. She remarried and became Carolyn Donham.
She told Timothy B. Tyson, a Duke University research scholar, in 2008 that she falsely testified, when jurors were outside the courtroom, that Till had physically and verbally threatened her. Tyson first revealed her interview in "The Blood of Emmett Till," a book he published this year.