Mikaila Ulmer is only 11 years old but she's all about the business of bees.
She's a social entrepreneur, public speaker, philanthropist and a savvy 6th-grader from Austin, Texas whose signature venture, "Me & The Bees" lemonade — developed from her great-grandmother's 1940 recipe — is now a thriving national business.
After securing $60,000 on the hit TV show "Shark Tank," last year, Mikaila's lemonade will now be sold in 55 Whole Food stores — the world's leader in natural and organic foods — in states including Texas, Oklahoma, Arkansas, Louisiana and Florida.
While accepting her honors as one of the Movement50 (MVMT50) Top 10 Innovators of the Year at the South by Southwest festival, Mikaila also announced expanded distribution through UNFI (United Natural Foods), a leading national distributor of natural foods and beverages.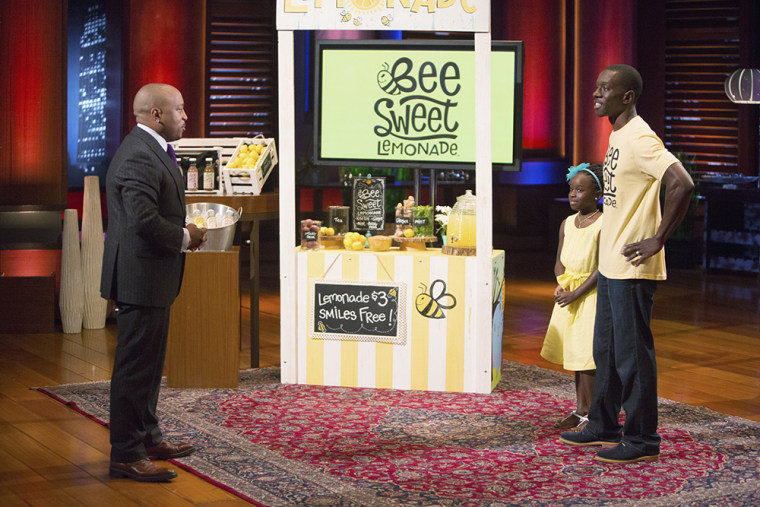 Mikaila, who started her lemonade business in 2009, said the operation takes organization, commitment and energy.
"I work on the business after school, after I do my homework, and on weekends and during spring breaks," Mikaila said in an interview with NBCBLK. "There are not too many times when I feel stressed."
But Mikaila didn't always like bees.
"When I was four years old, I got stung by two bees in one week," she said. "It was painful. I was terrified of bees."
Mikaila said her mother, D'Andra, turned the scary experience into an insect research assignment where Mikaila learned that bees could possibly become extinct in the years to come.
"And then it clicked!" she said.
Mikaila decided to create a lemonade business and sweeten her lemonade with honey instead of sugar or artificial sweetener, which would be healthier, save the bees, and support beekeepers.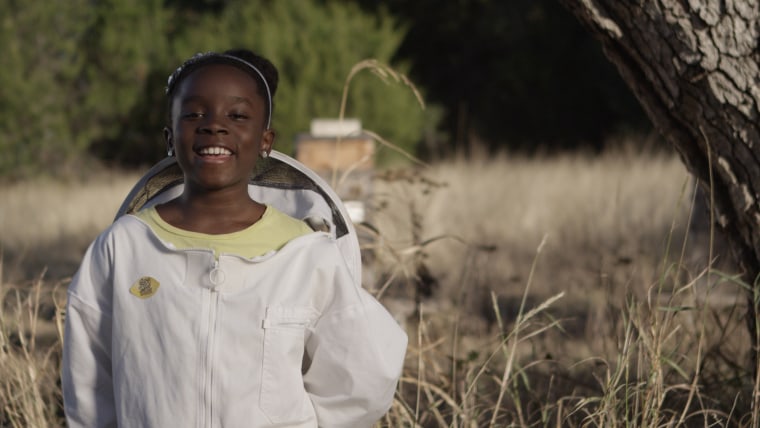 For Mikaila, her enterprise is an environmental and social mission. She donates a portion of the profits from the sale of her lemonade to local and international organizations that are trying to save the honeybees.
Honey bees pollinate more than $15 billion of crops each year, about one-third of American food groups, including cherries and apples.
"Last year, beekeepers lost 40 percent of all their hives," Mikaila said. "Bees are dying." She quoted Albert Einstein who said: "If the bee disappeared off the surface of the globe then man would only have four years of life left."
Today, Mikaila leads workshops on how to save the honeybees, and she participates in social entrepreneurship panels.
"I think she is a pretty hard worker," D'Andra Ulmer, Mikaila's mother, told NBCBLK. "I'm impressed with how she gets her homework done during her travels. She has a gift for public speaking but what makes me very proud is that she is not only a smart entrepreneur but she's a good person and she's kind to people. That's more important than business."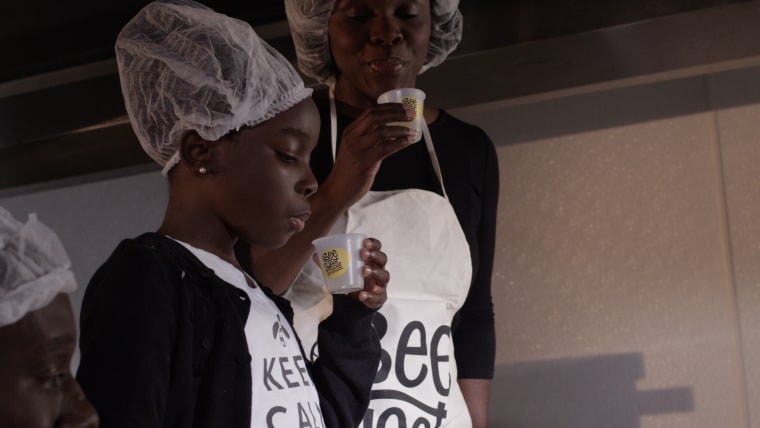 Mikaila said when she first started her lemonade operation, her friends were skeptical.
"At first, they didn't believe me," she said. "Now I am helping my friends start their own businesses."
But Mikaila is busy for a school-age girl.
She appeared on the television show "Shark Tank" where she was poised during her presentation.
"I was nervous and excited," she said. "Not everyone gets an opportunity to pitch their products in front of millions of people and make a deal so I was excited and grateful."
FUBU CEO Daymond John, an investor on "Shark Tank," said he was pleased to join Mikaila's team.
"Partnering with Mikaila made perfect sense," John said in a statement. "She's a great kid with a head for business and branding,"
Mikaila also attended the White House Kids' State Dinner last year where she met President Barack Obama.
"The President said 'sorry to crash the party!' It was very cool," Mikaila said.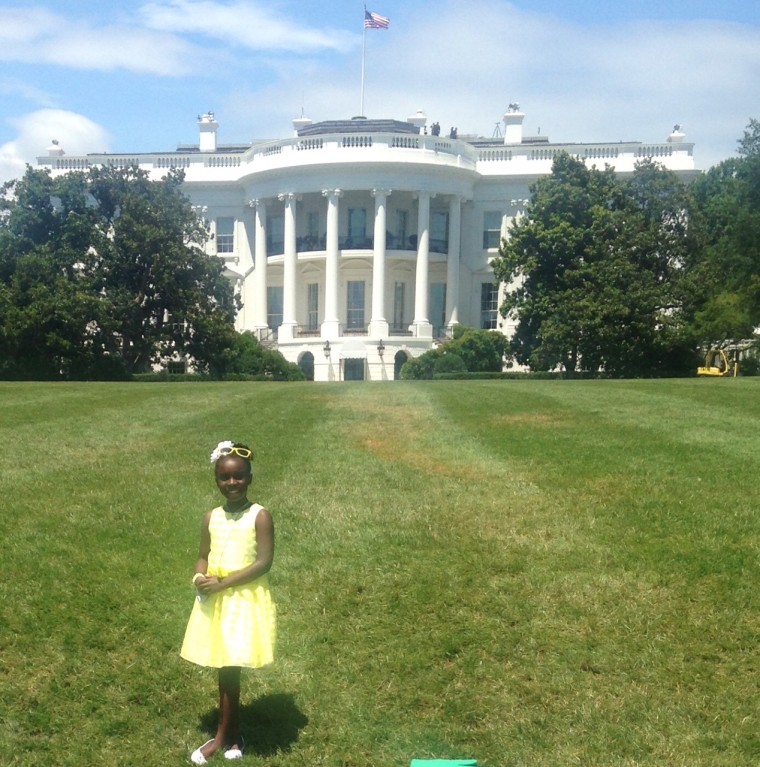 She will return to the White House in April for the annual White House Easter Egg Roll.
And in June, Mikaila will travel to Cape Town, South Africa to speak to young girls about entrepreneurship.
"I'm very excited," she said.
In the meantime, Mikaila said she is moving forward with creating new lemonade flavors as her business continues to expand.
"I want to help save the bees," she said, "and use my great-grandmother Helen's lemonade recipe."