For over two decades, fashion designer and celebrity stylist June Ambrose has curated trend-setting styles that revolutionized the value of high-end apparel in hip hop music videos and tasteful red carpet moments.
Mary J. Blige, Will Smith, Missy Elliott, and Alicia Keys are just a few among the long list of artists who've indebted their trust to June's magnificent eye and keen detail for couture opulence.
For Ambrose, fashion isn't just about mixing and matching a cute blouse with an edgy skirt. The multi-dimensional entrepreneur/author who owns a clothing line, an eye-wear collection and shoe line has used her fashion expertise to create a multimillionaire dollar business for herself while utilizing her marketing talents to establish lucrative brands behind various faces of celebrity.
While getting glammed up for NYFW's Tom Ford presentation, June talked with NBCBLK's Alex Titus about her journey in the fashion industry and her visionary concepts for our favorite 90's videos. Here are some excerpts from their conversation.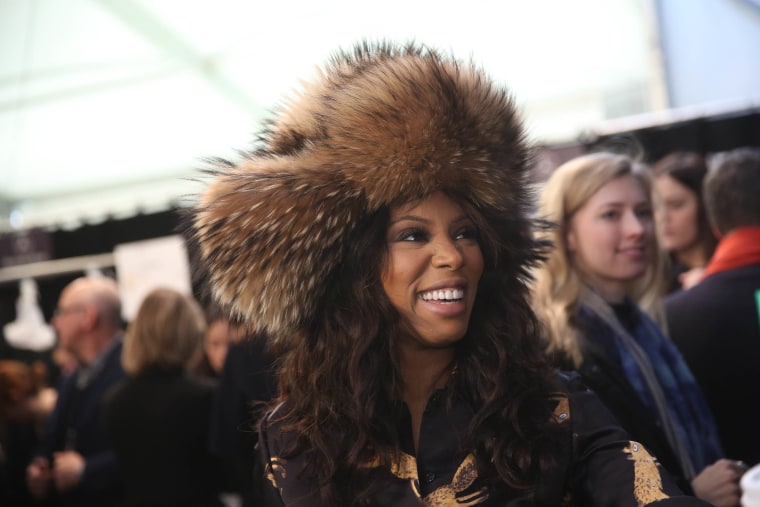 From finance to fashion: Before creating her fashion empire, June worked in investment banking
If my foundation wasn't understanding the dynamics of business and being properly set up financially then I don't think I would've been able to leave a job and start my own business, especially in fashion.
I needed a number of important things to sustain myself professionally. You need retirement funds, insurance, worker's comp, you need to have a great portfolio... knowing these things allowed me to create the freedom to do things that would typically stress someone out if they weren't in a solid financial space.
If you're a certain age, you don't leave a corporate job for an internship, without a plan. Well the plan for me was to find a way to be happy doing what I loved every day. I took that leap of faith.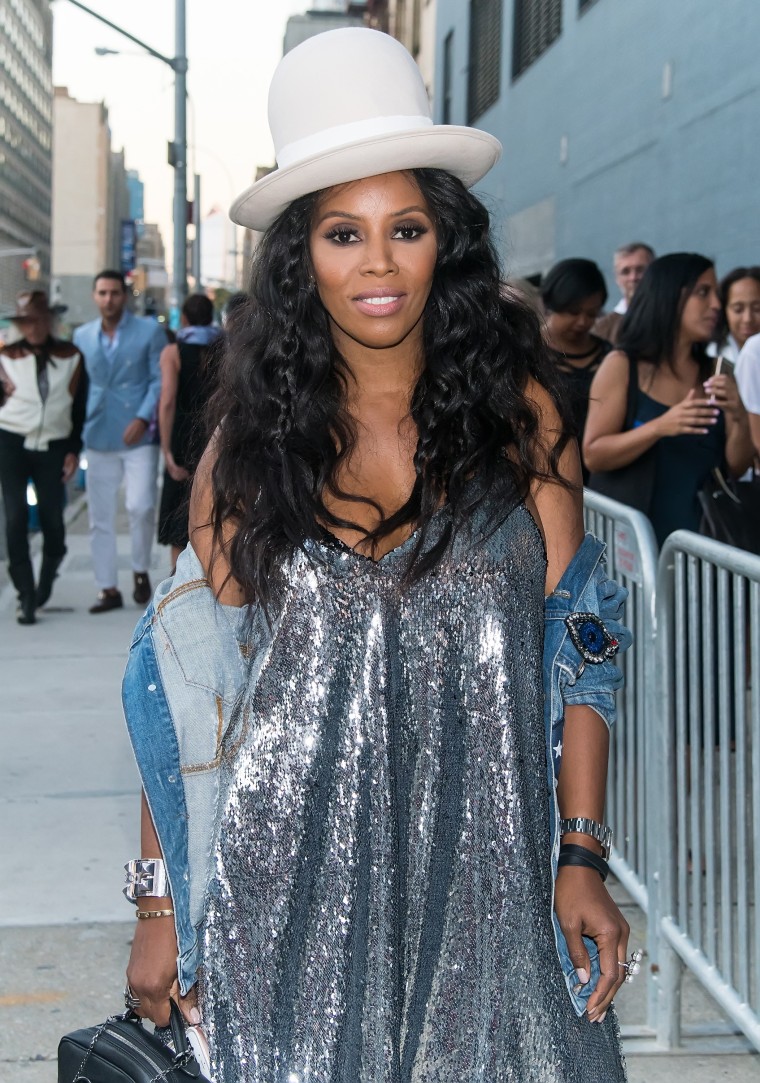 Managing her brand while building others
The narrative of my life played out in the truest form because I'm comfortable in front of the camera and behind the scenes creating stars. It's like, how do you balance these two energies. How are you a star on set one minute, then backstage tying someone's shoes the next minute?
We're in a time where a lot of creative people are looking to capitalize off their brand building and the industry is now economically formatted where it's important where you leverage your brand to make additional income.
People are stepping outside of what they're known for and changing the narrative. Musicians are becoming actors, actors are becoming designers, knowing that I have to manage and moderate both aspects.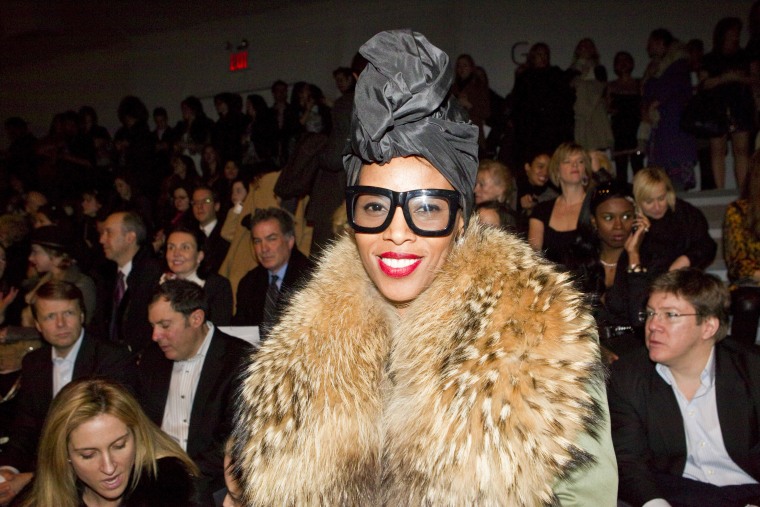 Mindset when collaborating with a new client: styling isn't just about clothes, it's about an image.
You have to supersede anything that they are trying to articulate and couldn't. Most people don't know what they want until they see it, but sometimes you have to script for them in a way that makes them feel they wrote it, so you become a ghostwriter.
There's all these kind of psychological approaches to find someone's confidence. You're taking away something from them, but you're giving them something in return. In a transitional process of making someone over or character developing someone, it's important that you don't take away the power that they need to translate what you're giving them.
You take off all their clothes, strip them down, then you have to build them up again. If you don't do it right, then they don't feel a sense of connection in clothes put you them in. But if you do it in a way that they feel like it's their choice, or their energy that's inspiring the moment then you get what you need out of them when they tell the story, that's actually written by you.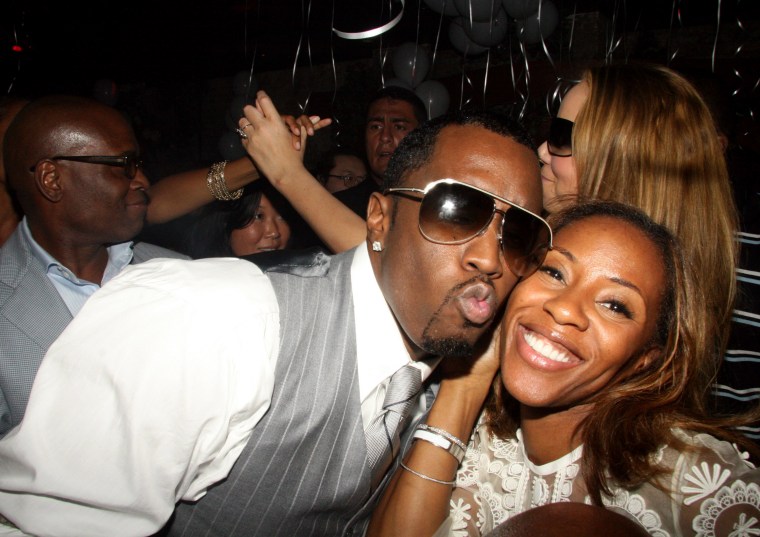 She had to repeatedly convince Puff that the shiny moon suit would work in the 'Mo Money Mo Problems' video
I'm from the West Indies so I love shiny and metallic and it was so Eastern Parkway, J'ouvert-ish. I wanted them to look like they were superheroes from another planet, like on a spaceship, like a carnival… very happy vibes. Hip Hop wasn't that, but this song felt so fresh and new, but still very retro.
When I see West Indian carnival costumes, they're very flashy and bold and then when I think of a moon suit.... We had the baggy jeans and jean jackets in trend at the time so I took a very approachable silhouette that they were familiar with and I brought a fabric that would've never been thought of to the genre. It exploded.
A garbage bag and finger waves: June was the creative mastermind behind Missy's first, yet most iconic video, "Supa Dupa Fly".
In the treatment, they described her wearing a Michelin-man suit, but there was no way I was going to make her look like a Pillsbury Dough girl. Again I was stuck on shiny. I found this amazing shiny blow up suit. I had to construct it with a floaty device so I took it the gas station and inflated it with a pump. Nobody knows this but the suit had a small leak in it, which worked in our advantage because it allowed her dance moves to be more smooth.
Hype wanted to play up the fact that she was a female rapper who was overweight and at the time it was all about being sexy and provocativeness. She was going to change the face of females in Hip hop. Other than (Queen) Latifah, Missy was going to cross it over in a different direction, also because of the lyrical content.
"Change Clothes & Go": June is credited for transforming Jay-Z's style from hood star to corporate conqueror
I worked with Jay when he had Roc-a-fella Records, before they were signed to Def Jam. He was evolving and it was time for the look to evolve but we wanted to be very careful to not abandoned his core consumers and there be this disconnect.
So my approach to mixing these two worlds together was.... slowly working him into a jacket with shoulders, versus something soft like Armani... playing with scale up ties and the knot size, double Windsor versus single with a button down shirt and jeans.
All of these things taken out of context allowed his audience to grow with him and not abandon the concept of being a boss, being in control, doing it on your own terms. That was the psychology behind it. It wasn't about the style; it was about the message.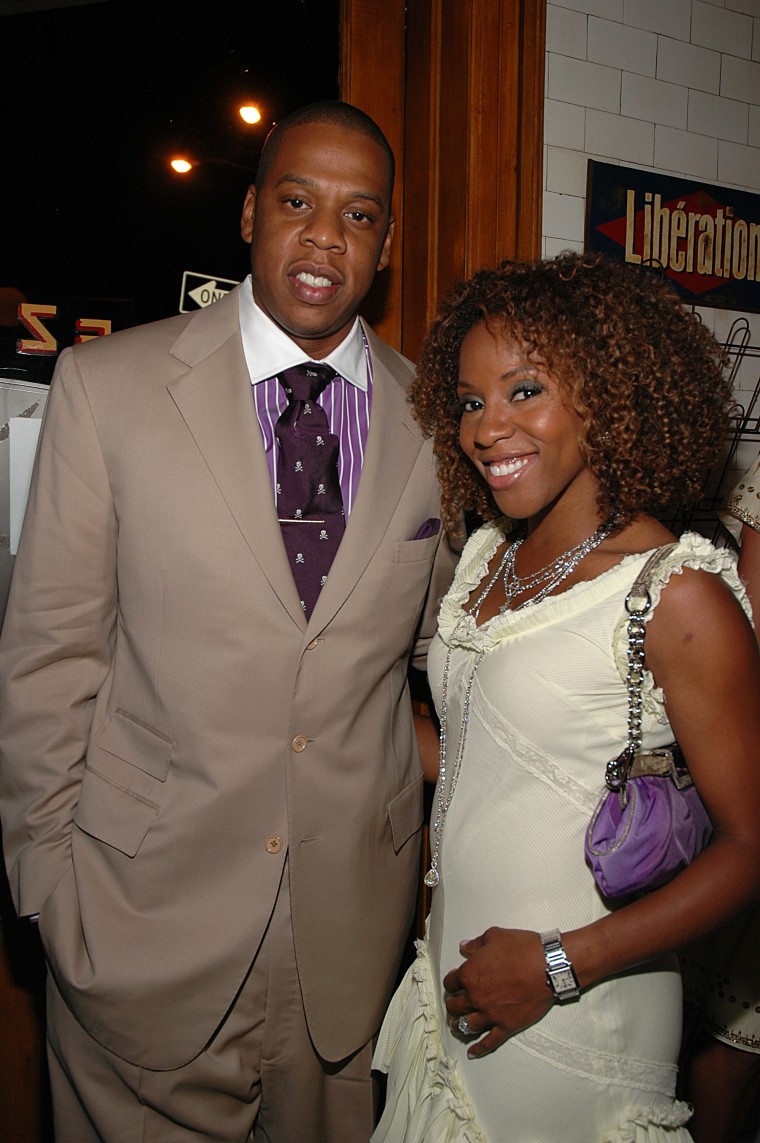 Cultural Architect
I wanted to be that style ambassador who was going to move the culture forward by introducing high fashion to urban music. I was determined to get black music played on pop radio, I was determined to turn hip hop into "hip-pop." All of these determinations with the open minds and yearning of the artists who wanted to rise above it all, but didn't necessarily know how to navigate their way.
When you're growing up in the inner-city, these things aren't accessible to you. The vegetables and fruit are different in those parts.
When you talk about the introduction of giving them the confidence they need to pull off a pink suit and white shoes, i.e. Nas...it was groundbreaking in so many ways and took a lot of guts.
Fall fashion do's and don'ts
I think there is a calling for color. I think we will see the return of relaxed sportswear whereas before everything was very structured... like men wearing more of women's clothing. All kinds of liberties are in. The androgynous look will take over this season. The whole soft, pretty thing is out, but you're going to see more masculine threads and color.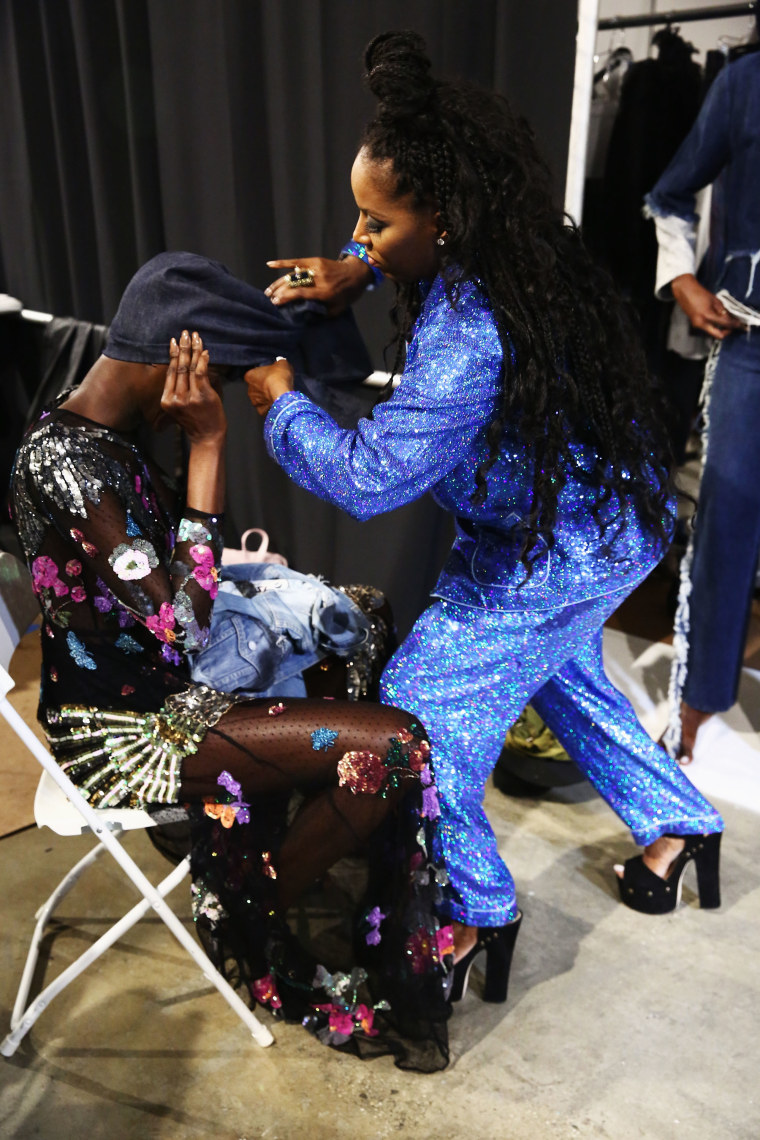 Fashion's diversity famine
There's no shift, it's a famine and it's a problem. Black designers at retail struggle. There's still not enough people of color. The lack of recognition of Black, Hispanic, Indian designers exemplifies sparse model and designer diversity.
Advice for the next breed of fashionistas
In order for you to be successful in this industry, you have to carve your own lane. Chase your own dreams, not others. Don't be distracted by the noise from the outside and what others are doing. Prepare to commit to it.
There will be bumps in the road, but those will lessons learned. Keep at it and that you develop a great work ethic and the ability to sustain.