Fearless. Creative. Mysterious. Hot.
Simple words, yet they speak to how so many identify not only the musical genius of Prince Rogers Nelson, but the example he set for so many by just being himself.
"Prince's music and expression made me feel fearless and allowed me to not care what anyone thought about how I chose to express myself," Oli Washington, a native of Jacksonville, Florida now living in Atlanta told NBCBLK via email. "He just pulled it off, but still had a hot woman on his arm."
"He was Prince. That was it." - Donnie Simpson
Washington, 41, was "born into Prince," he said. He remembers being about six years old and getting in trouble for listening to 'Dirty Mind.' He has been a fan ever since.
Unconventional before unconventional became a thing, Prince pressed against the status quo. Radio icon Donnie Simpson explained it this way, "He was Prince. That was it."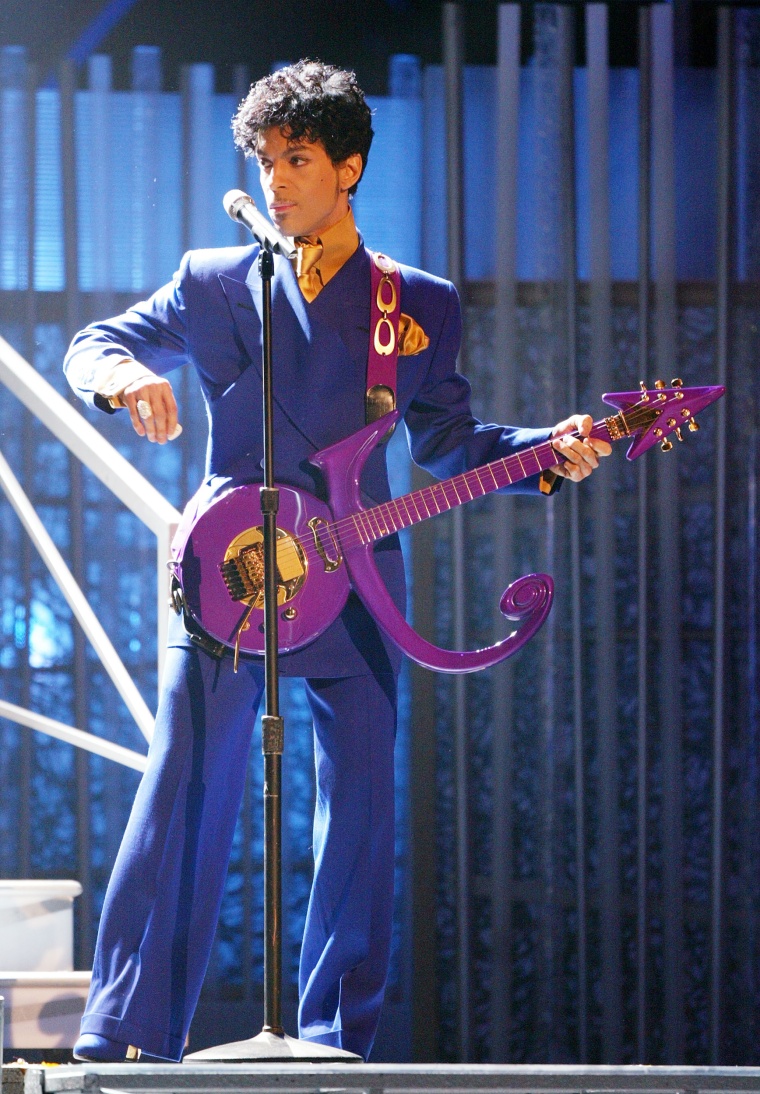 Simpson, who returned to Washington, D.C. airwaves last year after spending five years in retirement, said there was no category in which Prince fit neatly.
"So often people say he was a trendsetter, but how many other men did you see walking around in high heels with their butt out? He did it and no one else could," Simpson said laughing. "How does a guy like that fit in and people still like him?"
Born in Minneapolis, Minnesota, Prince passed away on Thursday, April 21 at the age of 57. According to news reports, he was found unconscious in an elevator of his Paisley Park property.
As many celebrate him for his music, it should not be overlooked that the Grammy, Oscar and Golden Globe winner had an impact that transcended just the music. He gave others permission to be genuinely and authentically themselves. He bent gender norms and identity expression during the time when some black, male artists paraded their masculinity into success.
Al B. Sure. Teddy Pendergrass. Alexander O'Neal. Keith Sweat. Each of these artists were considered ladies' men and fit the stereotypical mold of black, male masculinity.
And then you had Prince.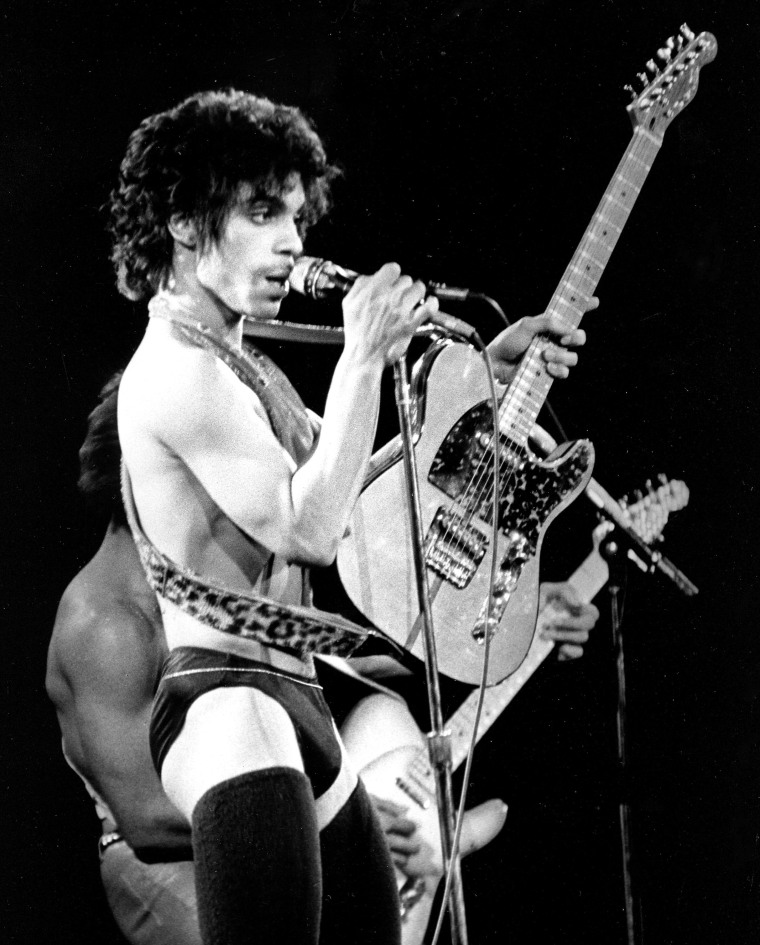 "There is man, there is woman and then there is Prince," Angela Yee told NBCBLK. "Prince was a very strong man."
Yee, of the nationally syndicated morning show, The Breakfast Club, admitted that there were times she would inform every boyfriend she ever had, 'I would never cheat on you, but if I had the chance to be with Prince…'"
"Men understood how attractive he was and had no problem admitting it." - Angela Yee
He was her favorite, so much so that purple became her favorite color because of him. She laughs as she reminisces about the number of times she and her brother would watch Purple Rain on VHS. It was the first 'R' rated movie she would ever see. Each time the scene at Lake Minnetonka would come across the screen, her brother would pause the tape.
"That scene with Appolonia?! He had incredible sex scenes," she exclaimed. "Even for the men, they did not want to dress like him but they wanted all the women he got. Men understood how attractive he was and had no problem admitting it."
Joyce Littel, radio personality at V-103 in Atlanta said he became his Purple badness because he didn't care.
"Prince made being who you are/were acceptable. Owning your sexuality, creativity and being expressive regardless of what someone said or thought," she told NBCBLK via email. "His creative genius took him to the highest levels of recognition. He put a stamp on being yourself."
"Prince was authentic and a natural and to me didn't appear to have an agenda," Washington said. "I think this is why he could 'get away' with wearing heels and lingerie, and women literally crawled to be with him or at best his protégé. Didn't matter. No one questioned why you loved this androgynous man in see-through underwear!"
Emily Bernard was just a teenage girl when she saw Prince perform on national television for the first time.
"There were no words for what I was feeling," she told NBCBLK. "Think about what it means to be a teenage, African American girl, growing up in a southern and conservative household with a burgeoning sense of sexuality. And seeing Prince defy gender binaries."
It was a defining moment for the associate professor of English and ALANA U.S. Ethnic Studies at the University of Vermont.
"Prince opened the door for someone like me," she added. "Prince played with femininity but was still very much a man with mustache and beard. Delightfully shocking. Prince celebrated that."
But how could this seemingly shy, seemingly mysterious individual with such a small stature have such a huge impact?
Bernard is convinced that Prince understood female sexuality. She said not only did he understand it, he embraced female sexuality and expressed his desire for it; all the while, maintaining his heterosexual, male virility in the process.
Consider the lyrics to his hit, I Would Die 4 U.
I'm not a woman/I'm not a man/I am something that you'll never understand.
Or the lyrics to Controversy, which radio legend, Donnie Simpson, points out.
"One thing about Prince we have to acknowledge is that he was unapologetically blurring the lines and worked to honor the blurred lines. He opened up a new frontier." -Emily Bernard
I just can't believe all the things people say/Controversy/Am I black or white, am I straight or gay?/Controversy
"I don't know. There used to be that conversation. And then all of a sudden it wasn't a conversation anymore," Simpson told NBCBLK. "It seems that after awhile it just didn't matter anymore. Whatever it was, we just liked it and we wanted more of it."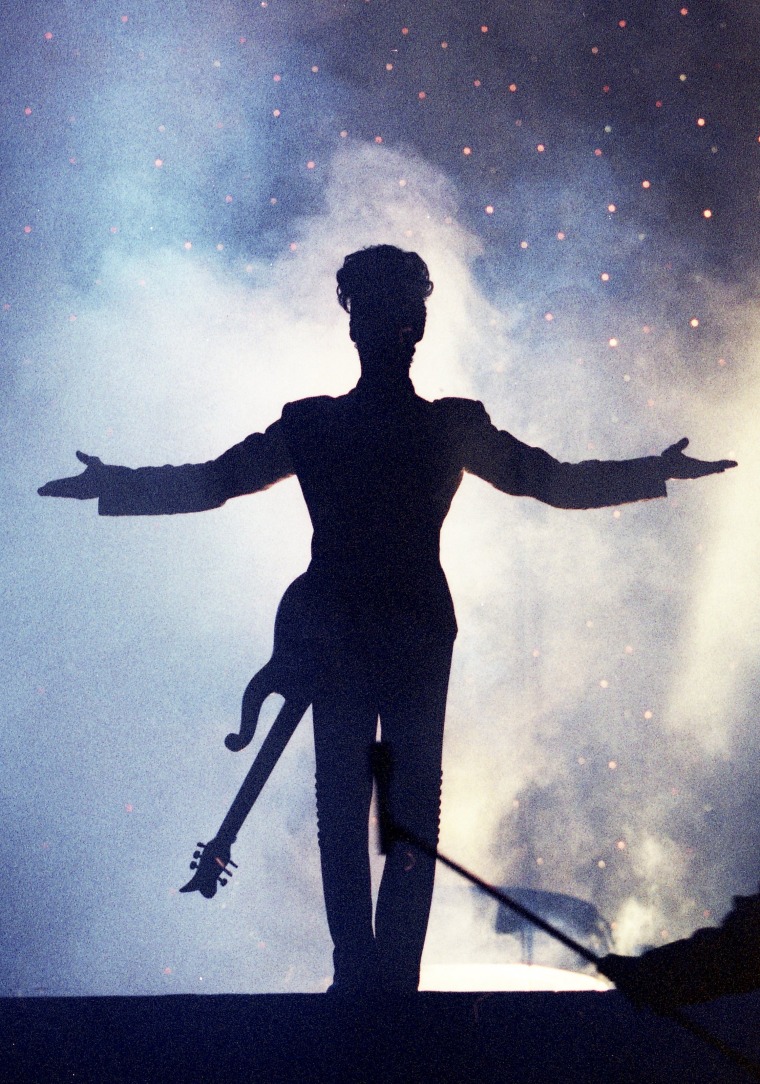 Prince scored a recording contract with Warner Bros in 1977 and released his debut album the following year. Following his debut, For You, Prince would produce and release an album every year over a five-year span. And then there came Purple Rain, which solidified Prince as a bona fide superstar. Over the course of his career, Prince would release over 30 solo albums; win numerous Grammy's as well as a Golden Globe and Oscar for his music.
In the wake of his passing, Bernard wonders what would have been if we had never encountered Prince. The thought almost saddens her.
"I am sad to think about living in a world without that boldness. I wonder, if we had not fallen under his spell, what we might be like or how may we think about gender, identity and expression," she said. "One thing about Prince we have to acknowledge is that he was unapologetically blurring the lines and worked to honor the blurred lines. He opened up a new frontier."
There will never be another like him, said Simpson.
"We lost a great one," he said, adding that his declaration is not to be mistaken that we have run out of greats. "There just will never be another great one like him."