As National Veterans and Military Families Month comes to an end, Patrick Adams is among the former service members who are thankful for a warm home in which to lie their heads at night.
The U.S. Navy veteran was among several formerly homeless individuals who met with Housing and Urban Development Secretary, Dr. Ben Carson, and Department of Veterans Affairs Secretary, Dr. David Shulkin, in the nation's capital earlier this week.
Adams, 67, spoke fondly of his tenure in the U.S. military during the late '60s and '70s and his pride in serving his country. But when he fell on hard times years ago — the details are vague — the New Jersey native found himself homeless.
"I couch surfed with relatives, did odd jobs, and sometimes I slept outdoors on the beach," Adams told NBC News, explaining that over the years he'd migrated to states with warm climates such as California, Florida, and Hawaii. "I didn't really want to be living that way. Enough was enough."
The Trump Administration officials toured Conway Residence, a 14-story building with 124 units for low income residents in Washington, D.C. — 60 of them designated as permanent housing for veterans exiting homelessness. The building, which opened January 2017, is a collaboration of Community Solutions, a national nonprofit that supports communities in solving urgent, complex social problems and McCormack Baron Salazar, Inc., a property development firm, in tandem with various partners.
"There are an estimated 40,000 homeless veterans across America," said Jake Maguire, a spokesman with Community Solutions who cited data from the 2016 Annual Homeless Report to Congress. The report indicates that overall homelessness decreased under the Obama Administration from 2010 to 2016; the numbers of homeless veterans fell by 47 percent. According to the National Coalition for Homeless Veterans, 45 percent of all homeless veterans are African-American or Hispanic.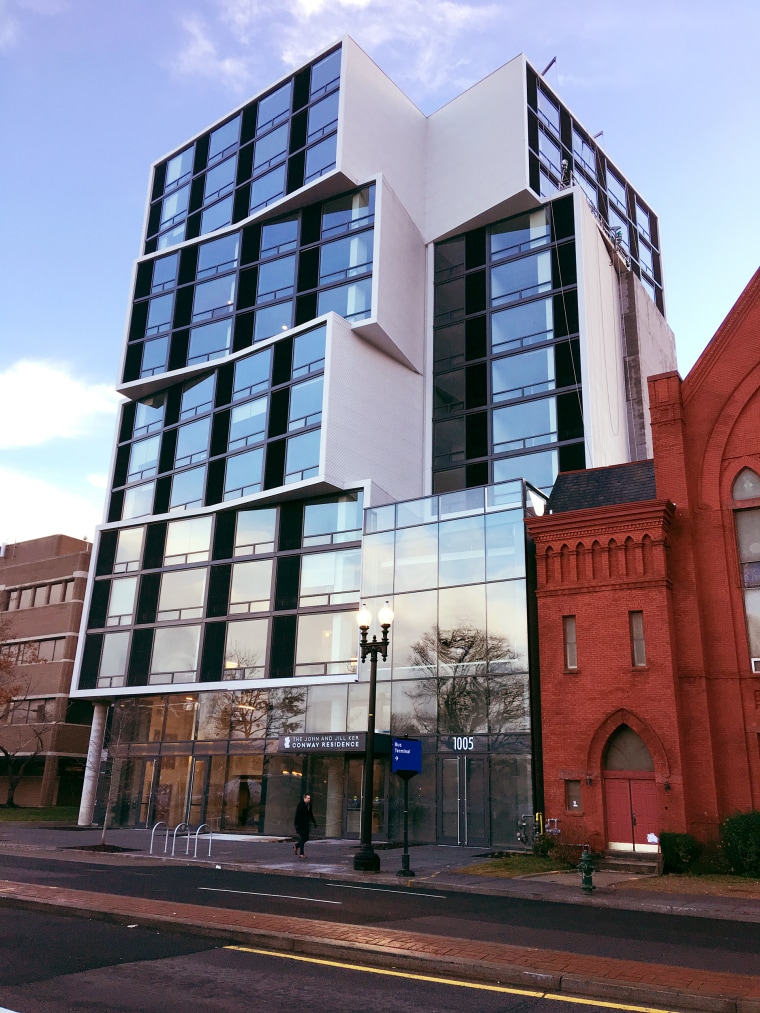 HUD and the VA assist veterans in the apartment building through the HUD-VA Supportive Housing Program, or HUD-VASH. It combines HUD housing vouchers with VA support services to help homeless veterans and their families find and sustain permanent housing.
Veterans must be able to complete activities of daily living and live independently in the community. Social workers on site provide case management and wraparound services such as medical, mental health care and/or treatment for substance use disorders.
"This [building] serves now over 60 vets who were previously homeless," said Shulkin, who noted the building has a waiting list of more than 400. "And so we are committed to continue our efforts until we get every veteran off the streets to find a home such as this."
"It's wonderful that a facility like this exists," Carson said after meeting with several veterans to hear their stories, taking a tour and praising the sacrifices military members make. "One percent of our population protects the other 99 percent. We should be willing to go the extra mile to make sure they're taken care of."
In September, the VA announced awards of $343 million in grants to 288 nonprofit organizations to help low-income veterans and their families to end homelessness among those who have served our country. The grants were awarded under VA's Supportive Services for Veteran Families (SSVF) program.
With a deadline looming for federal funding of the fiscal 2018 year, officials also addressed how the Trump administration's budget proposals — which critics contend slash crucial safety nets — might impact programs that aid homeless veterans.
"If you look at the president's budget for 2018 for the Department of the VA, there are significant increases in the president's commitment to ending veteran homelessness," said Shulkin, who added "those facts are out there."
"So the president's budget supports not only continuing what we're doing, but actually accelerating and putting more resources and more dollars into the 2018 budget than 2017," he said.
Chris Buser, Chief of Social Work Service at the VA Maryland Health Care System said its "programs have expanded significantly since 2015 with additional staff members and resources" to better serve veterans struggling with or at risk for homelessness.
"As a result of our focused efforts and our collaboration with community partners, we can more easily identify and provide services to those veterans who need them. SSVF funding provides new resources to communities and offers other flexible assistance to rapidly provide housing to veterans who become homeless or to prevent veterans from becoming homeless."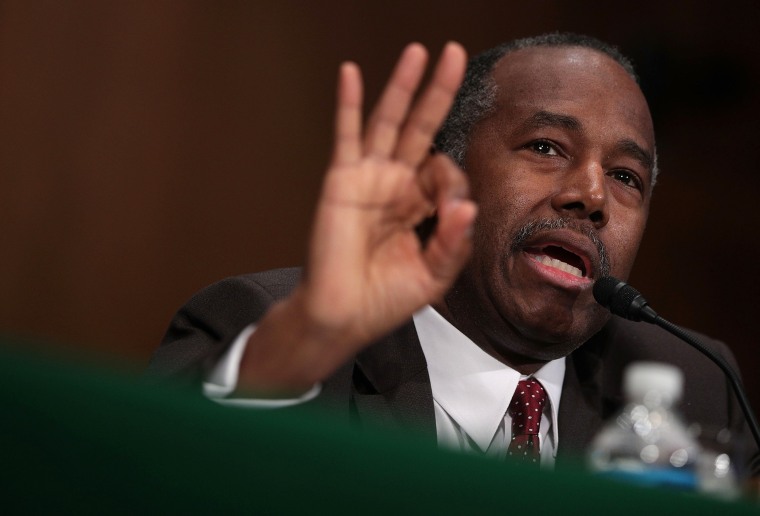 The VA Maryland Health Care System's Community Integration Service is among those that offer assistance to veterans nationwide. Veterans are provided with housing solutions, employment opportunities, health care, justice, and reentry-related services. The continuum of programs is designed to engage and support homeless veterans with the end goal of ending homelessness among the veteran population by using a three-pronged approach that includes outreach, transitional housing, and permanent and supportive housing.
Community Solutions is also doing extensive work around veterans and homelessness. Its 'Built for Zero' national campaign involves 70 communities working to end chronic and veteran homelessness. Maguire said seven communities have effectively ended veteran homelessness, among them Arlington, Virginia; Gulfport, Mississippi; and Norman, Oklahoma.
For Adams, the cozy apartment he now calls home has been a blessing. "It's wonderful. I am very grateful to be here."