Vice President Joe Biden has gone viral, again.
As if Twitter needed another reason to swoon over the former Vice President of the United States, this time Biden is back on everyone's twitter feed because of a kiss.
On Wednesday, Morgan State University graduate Brieana Carter posted the six second selfie video she took with Biden at her graduation on May 20th.
In the video, Biden smiles for the camera but then turns to give Carter a tender peck on the cheek. Totally caught off guard, Carter lets out an emphatic scream as the former VP walks away.
Carter, a Science and Business Administration major, says that many of the grads were taking photos with him and capturing the moment on Snapchat as they walked across the stage to get their diplomas.
She was having issues with her phone when it was her turn, but was determined to make it work.
"The first time, the picture was blurry. The second, Snapchat was glitching. The third time, it was a charm," the Englewood, New Jersey native told NBCBLK.
According to Carter, Biden didn't kiss any other grads, but says she knows why she was given the special treatment.
Related: 2017 Commencement Speakers Drop Knowledge on Young America
"He kissed me on the cheek because I'm cute, and because my phone wasn't working," said Carter, adding that her father was a bit jealous and wiped her cheek.
The video was met with a positive response all around. One person tweeted, "Never wash that cheek again girl," and another tweeted, "He meant that."
Although she considered keeping the moment to herself, Carter said her friends nudged her to post the video. Her decision to post the video weeks later became strategic.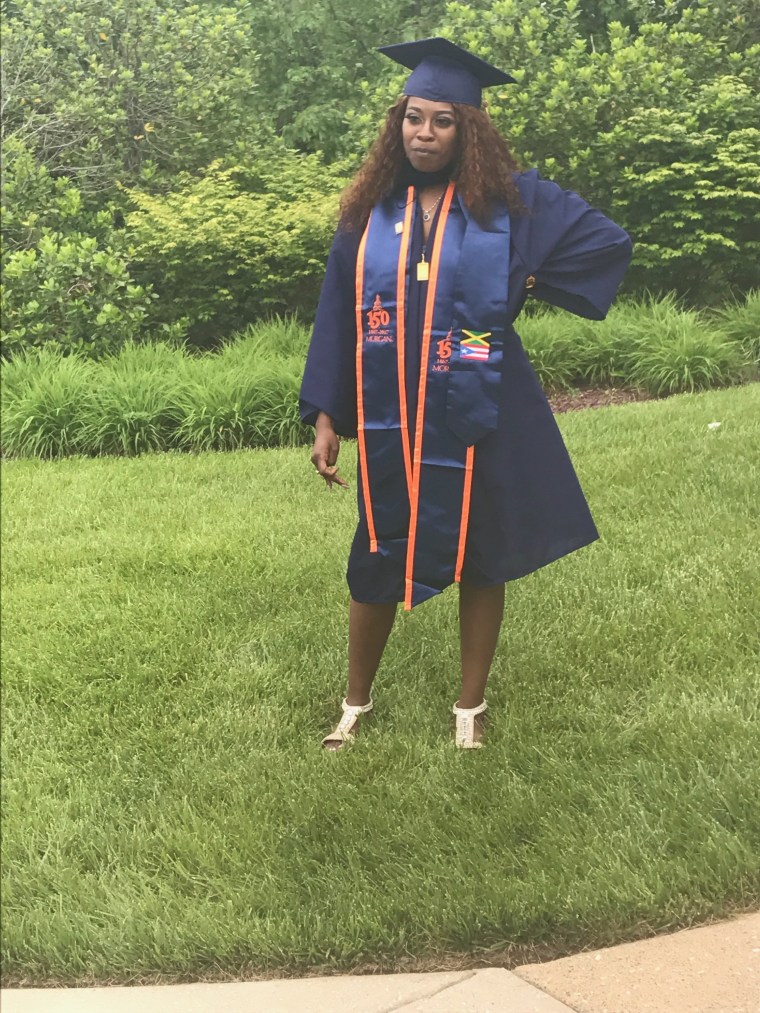 "Everyone was posting their graduation pictures and celebrating so I wanted to let the graduation hype die down before I posted," she said.
Biden was the commencement speaker at Morgan State University's graduation this year as the school marked their 150th anniversary.
Whether it's a throwback pic of him in his 20's or memes of his bromance with Barack Obama, it's clear that Biden still seems to know how to capture the internet's attention.