The man who purchased the most expensive album in the history of music and was on a quest to bail rapper Bobby Shmurda out of jail was arrested and charged with security fraud Thursday morning.
Martin Shkreli, CEO of Turing Pharmaceuticals made headlines last week for buying Wu-Tang's only copy of their latest album, "Once Upon A Time In Shaolin" for an astonishing two million dollars.
Shkreli was officially charged with illegally taking assets of biopharmaceutical company, Retrophin Inc., to pay off debts for MSMB, a hedge fund Capital Management company. Shkreli just so happened to serve as Chief Executive of Retrophin Inc. as well as leading MSMB as a manager. Shkreli is also the same pharmaceutical boss who increased the price of Daraprim, an HIV treatment drug by 5,000 percent. He is expected to be arraigned later today in Federal Court in Brooklyn, NY.
Ironically, Martin revealed in an exclusive interview with HipHopDX on Wednesday that he is in the process of handing over another two million dollars to get 21-year-old Bobby out of solitary confinement.
"He's from Brooklyn. I'm from Brooklyn," he told HipHopDX. "He deserves a fair trial. He deserves good lawyers. He doesn't have good lawyers. His label is hanging him out to dry and so I have a conference call tomorrow morning with them [December 15]. I'll show up with $2 million bail money no problem. He's not going to flee the country. I'm not going to lose anything. I'm going to try to make that happen. That's one thing I'm working on."
RELATED: Only Copy of New Wu-Tang Album in Existence Sells for 'Millions'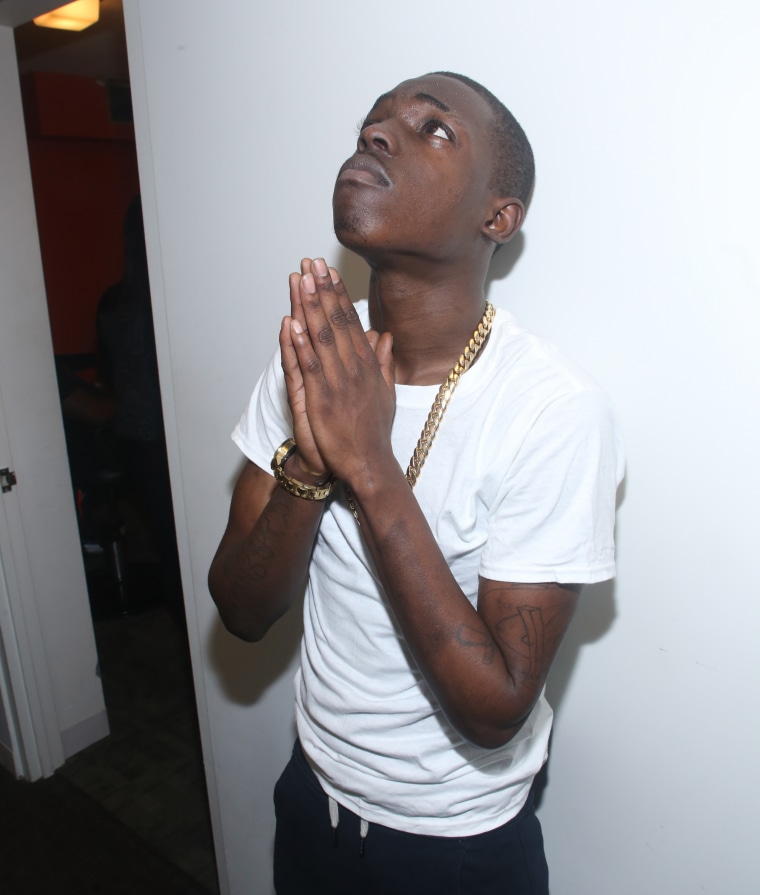 Bobby, who is signed to Epic Records, created a huge viral phenomenon with his "Schmoney Dance" choreography for his song, "Hot Boi" last year. The song peaked at Number six on the Billboard Hot 100 chart and was certified platinum all within a six month time frame.
His rising star to success all came to a halt when he was indicted with a series of a charges including conspiracy to commit murder, reckless endangerment, possession of drugs and weapons. The rapper has been sitting in jail until his next court date in February and if charged guilty, he will face a sentence of 8-25 years behind bars.
So what's the catch? Martin, a hip hop enthusiast and self-proclaimed opportunist told HipHopDX that Bobby is going to have to shelve out some new hits for him:
"Look, the guy's going to have to record for me if he comes out. I'll just come out and say it. If I'm gonna post his bail, pay for his trial, get him a "Not Guilty" verdict... With the right lawyer it's just a matter of money. I see opportunity. The guy's going to be more popular when he's out."