Protesters hurled rocks and bricks at Minneapolis police Wednesday night as tension peaked following the killing of an unarmed black man over the weekend.
Jamar Clark, 24, was shot during a scuffle with police on Sunday. Authorities on Wednesday released the names of the two police officers involved — Mark Ringgenberg and Dustin Schwarze — amid calls for justice for Clark and information about what led to his death.
Protesters have camped for days outside the police precinct, setting up tents and campfires. Their demonstrations turned violent as night fell, police told NBC affiliate KARE in Minneapolis. Officers used pepper spray to disperse crowds as their headquarters was surrounded.
Several officers were injured, and several squad cars were damaged, police told the Associated Press.
Police Chief Janee Harteau had told the AP earlier Wednesday that protests would be tolerated as long as they were peaceful.
Related: Officers Identified in Killing of Unarmed Minneapolis Man
"We will not tolerate property damage or acts of violence against anyone," she said.
Both officers named in the investigation have been with the department for 13 months, and both have been police officers for seven years, the AP reported. Their races have not been made public.
Police say Clark was a suspect in an assault and was interfering with paramedics who were trying to treat the victim.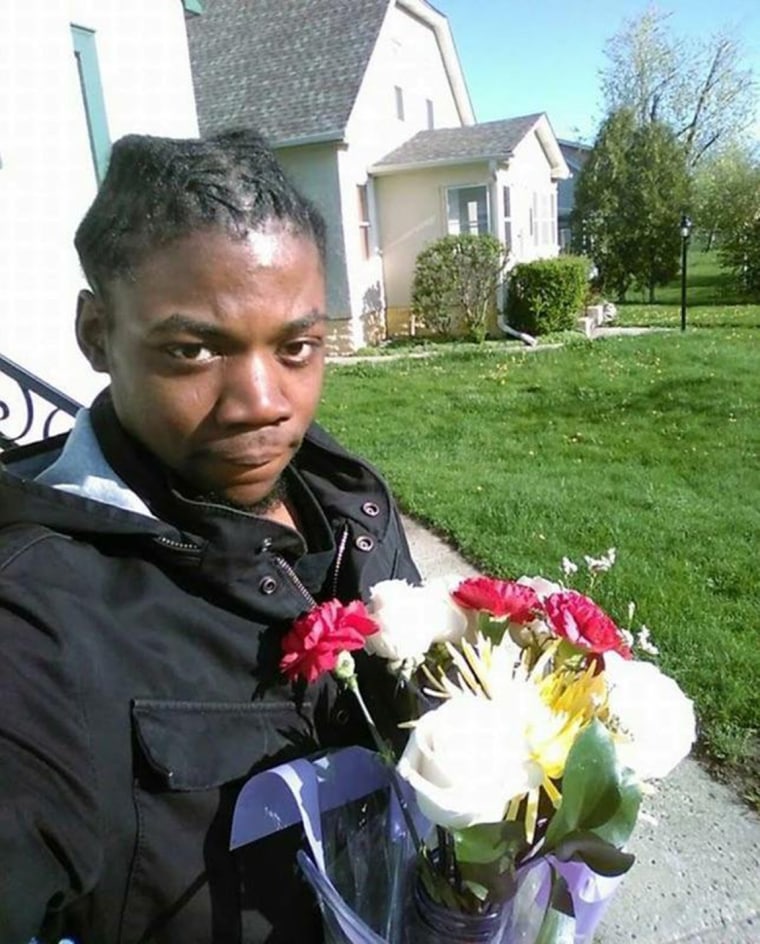 It is unclear whether Clark was handcuffed during the scuffle. The Bureau of Criminal Apprehension, the state agency investigating his death, is looking into whether he was restrained.
The FBI is also conducting a civil rights investigation.
Bureau of Criminal Apprehension superintendent Drew Evans told the AP that video of the incident exists from several sources, although none of the videos capture the entire confrontation. Video will not be released while the investigation is ongoing, he added.
On Thursday, Minneapolis NAACP President Nekima Levy-Pounds called for officials to release the video. She also asked for peaceful demonstrations.
"We are asking the community to exercise restraint in the midst of grief, hurting and unanswered questions and we demand the same respect from the Minneapolis Police Department," she said, according to KARE.
Photos: Protests Enter Fifth Day After Jamar Clark's Police Shooting Death
An autopsy found that Clark died of a gunshot wound to the head.
His sister, Javille Burns, said Clark was the kind of guy who would take off his shirt and give it to someone who was cold.
"Everything that happened to him, he did not deserve," she said, according to the Minneapolis Star Tribune. "He did not deserve to be shot down like an animal."