Can a video game franchise that sold over 90 million units as of last year turn a gamer into a professional race car driver?  
Jann Mardenborough, whose real-life story has been taken to the big screen in "Gran Turismo," said he's living proof of it.    
"I know it can be done, because 12 years ago we did it. I had zero experience. I never did go karting," he said in a video interview, referring to racing open-cockpit, four-wheeled vehicles called go-karts or shifter karts. "And I'm still racing to this day but reaching highest levels outside of Formula One."  
The movie "Gran Turismo" premieres nationwide Friday, with Archie Madekwe as Mardenborough, David Harbour as the chief engineer who trains him and Orlando Bloom as the marketing executive who pitches the idea to turn gamers into motorsport racers.   
Mardenborough said the key to making the improbable leap from gaming to professional racing is consistency. 
"There's a saying — you do 10,000 miles of anything, you become an expert," he said. "Racing drivers, their traditional route, their 10,000 miles, is done in karting. My 10,000 miles was done on Gran Turismo and racing games." 
Hours upon hours of video game racing helped him learn the racetracks. But more important, it also got him into the mindset of a racer.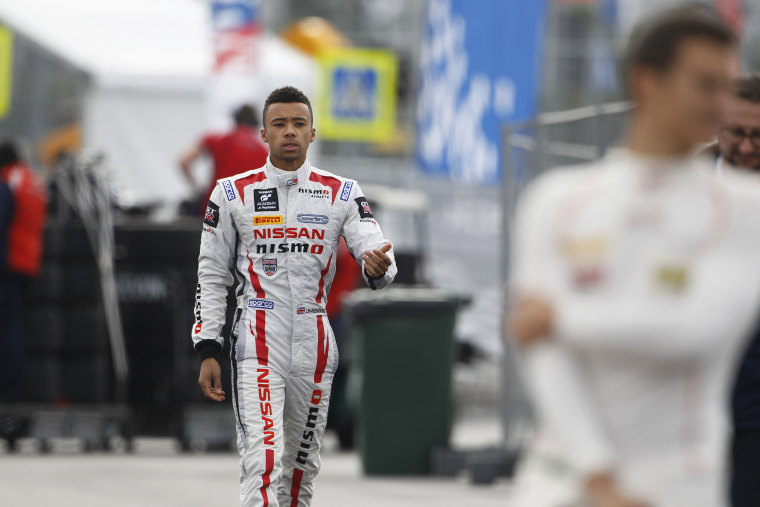 Mardenborough's break came through "GT Academy," a TV series that aired around the world from 2008 to 2016. The virtual-to-reality academy offered skilled players of Gran Turismo — a video game racing simulator on PlayStation consoles — the opportunity to win spots with the Nissan racing team. Mardenborough, then a 19-year-old living in Cardiff, Wales, won the show in 2011. 
The movie tells an action-packed underdog story: A teenage gamer in Wales wins the top spot at the GT Academy, which is hosted by Nissan and PlayStation, and ultimately places on the podium for one the world's most prestigious racing championships — the 24 Hours of Le Mans. 
On screen, moviegoers will see the physical challenges of getting into a race car, as well as the intense pressure and dangers of competing on a professional racetrack.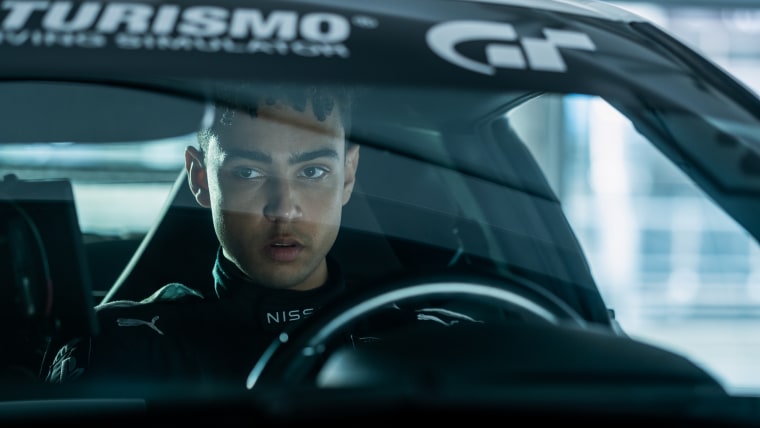 Motorsports have traditionally been out of reach for Black racers. In 2019, Lewis Hamilton — one of the top champions, with seven Formula One world championships — and the Royal Academy of Engineering in the United Kingdom created The Hamilton Commission to help make motorsports more accessible for Black competitors.  
Asked about diversity in motorsports, Mardenborough said that he recognizes its importance but that he never felt excluded because of his race. 
As an athlete or a professional, he said, he doesn't consider the skin colors or backgrounds of the people who work with him. "I just want to know that if you're put in the wheel of my car or you're an engineer in my car, I want you to be the best person that you can be." 
Mardenborough, however, had to overcome discrimination because his background in gaming opened the door to racing — he didn't invest thousands into the sport, which is the more typical route.  
Mardenborough said he paid about 500 British pounds for a PlayStation console, a copy of Gran Turismo and the necessary gaming accessories. Racing professionally on a track can be costly, he said, but it's a cost he was able to mostly bypass. 
"When you're on the grid with somebody and they've paid thousands upon thousands, maybe hundreds of thousands, maybe millions to fund a racing career in hope of making it to the highest level possible in the sport," he said, "I would hate Jann, because I've just skipped everything else. I've just skipped karting, all the junior formulas, and I've come in at a level playing field, and I'm competing and winning." 
Mardenborough said he wants the film to help more gamers succeed in motorsports.  
"I hope after the movie comes out," he said, "it'll inspire big companies or private money to launch other similar projects [like 'GT Academy'] because you need capital to fund a racing career, to even get your foot in the door."