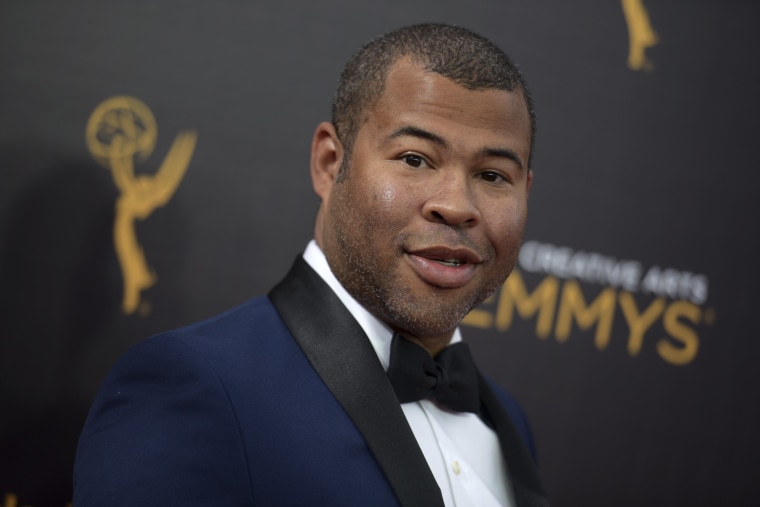 The trailer for Jordan Peele's directorial film debut was just released this week, and if you were expecting another "Keanu" or a full length version of a "Key and Peele" sketch, then you've got a big storm coming.
"Get Out" marks Peele's first foray into the horror genre. The film tells the story of Chris (played by Daniel Kaluuya), an African-American man who visits the suburban hometown of his white girlfriend (played by "Girls" star Allison Williams) only to discover that something incredibly insidious is threatening the town's African-American citizens.
From the very beginning, the trailer clearly touches on the racial tensions of today, whether it's the police officer asking to see Chris' ID, his girlfriend's father refusing to call their relationship a "relationship," or even Chris' apprehension about meeting the parents without forewarning them that he is black. The trailer then takes a violent, deeply unsettling, and surreal turn that fully flexes Peele's investment in the horror genre.
"I've been spending the first half of my career focusing on comedy but my goal, in all honesty, is to write and direct horror movies," Peele said in an interview with Playboy Magazine in 2015. "I don't want to say too much about it, but it is one of the very, very few horror movies that does jump off of racial fears. That to me is a world that hasn't been explored. Specifically, the fears of being a black man today. The fears of being any person who feels like they're a stranger in any environment that is foreign to them. It deals with a protagonist that I don't see in horror movies."
Reactions to the trailer have been mostly positive, but altogether polarizing. People have also taken to Twitter to voice their reactions to the film.
However, this kind of conversation and polarization is exactly what Peele intended.
"Like comedy, horror has an ability to provoke thought and further the conversation on real social issues in a very powerful way," Peele said in a statement for Variety. "'Get Out' takes on the task of exploring race in America, something that hasn't really been done within the genre since 'Night of the Living Dead' 47 years ago. It's long overdue."
"Get Out" premieres in theaters February 2017.