Dori Maynard —president of the Robert C. Maynard Institute of Journalism Education named for her father, the legendary African American reporter, editor and publisher— was passionate about the fight for diversity and inclusion in media.
So it wasn't hard for the nearly 200 people who gathered at a memorial event in Oakland to return the favor and let it be known how much her advocacy was appreciated.
"For a life well lived as Dori has lived, let us stand," said Perry Lang, a former journalist and vice president of the Maynard Institute, who presided over the solemn service of remembrances and spiritual readings, but ended it with a bang.
The celebrants in the chapel included journalists, educators, and close family friends. They jumped to their feet to honor Dori Maynard's life with a boisterous standing ovation that lasted more than :45 seconds.
"Look across the room how many different people are here," Alex Maynard, 35, Dori's youngest brother told NBC News. "They all believe in the same thing, justice, diversity, inclusion for everyone in the [media]… Dori was a catalyst for all this."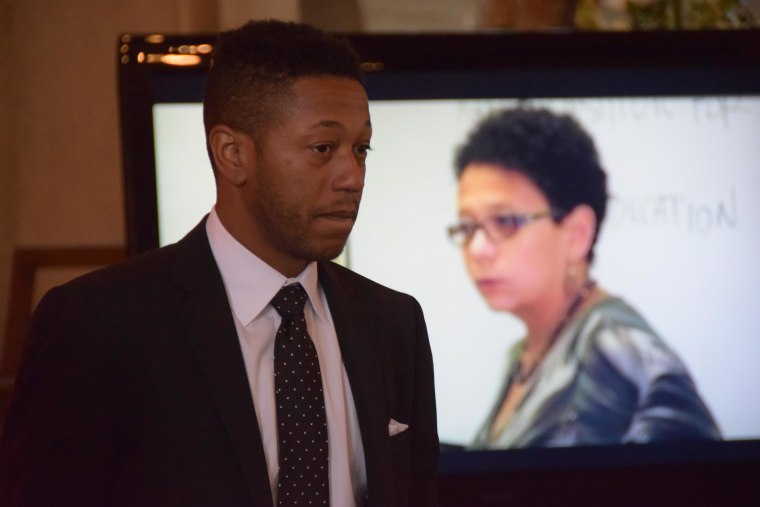 Dori Maynard succumbed to lung cancer last Tuesday in her West Oakland home. She was 56, the same age as her father when his life ended. Dori's Maynard's illnesss was a closely guarded secret.
"She had been sick for awhile, but she was working the day before she died," said Liz Rosen, Dori Maynard's mother, who had been Dori's primary care giver over the past year. "She woke up that morning and she was still concerned about the institute and the future of her work. She had a feeling that people would carry it on, that she was able to let go and leave us."
Rosen said her daughter's work was important, but it was made more so by her genial approach to life. "I'd like her to be remembered as a person with a wonderful sense of humor, a wonderful sense of dedication who really cared deeply about people. And journalism. From the time she was a little girl that's what she wanted to do."
After graduating from Middlebury College in Vermont, Dori Maynard's career began as a reporter in Bakersfield, California. She went on to work for newspapers in Quincy, Mass., and Detroit.
In 1993, she began working full-time at the institute, helping with programs giving young journalists of color the skills they needed to be competitive in the workplace. And to let media company officials know of the color deficit that existed in newsrooms across America.
Dori Maynard became president of the institute in 2001.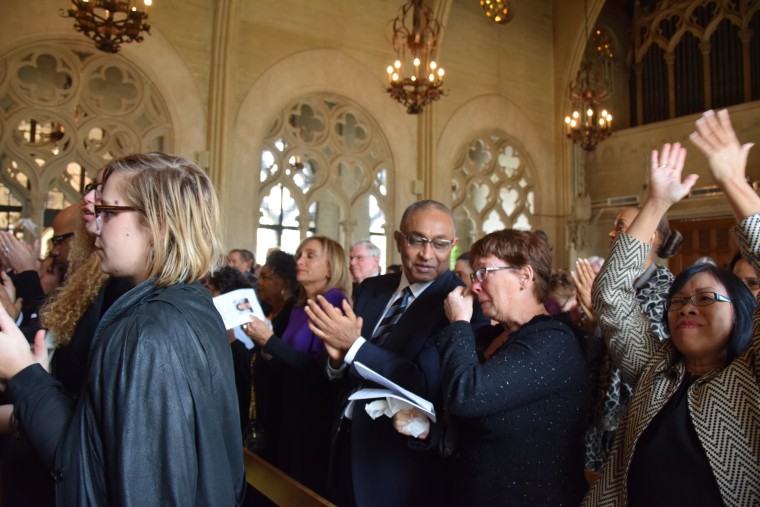 In his memorial remarks, celebrated Oakland writer Ishmael Reed called the Maynard family a "dynasty." Reed recalled how Robert Maynard talked about society's racial fault lines. But Reed said those fault lines have turned into "chasms," which created an even tougher job for Dori Maynard as she worked to extend her father's legacy.
Reed also talked about the societal injustices facing people of color, including racial profiling. He mentioned how Dori told him she had been profiled once and humiliated.
"Dori was asked to leave the Hampton Inn," said Reed. "Her offense? Talking to a white man. This is becuase the psychotic mind of the American racist sees every black woman as a prostitute."
Reed said the Hampton Inn refused to apologize. "It bothered her," Reed said. "She brought it up everytime I talked to her."
Reed finished by praising Maynard. "The physical Dori leaves us," Reed told the crowd. But he said her legacy will be her attempts to restore journalism as a noble profession. "What was the obsession of the news media last weekend--who could identify the colors of a dress?" Reed commented.
"Dori fought for a journalism that includes the points of view of the rest of us…Under her direction the Maynard Institute trained hundreds of young journalists who would insist the media reflect the society in which they reside."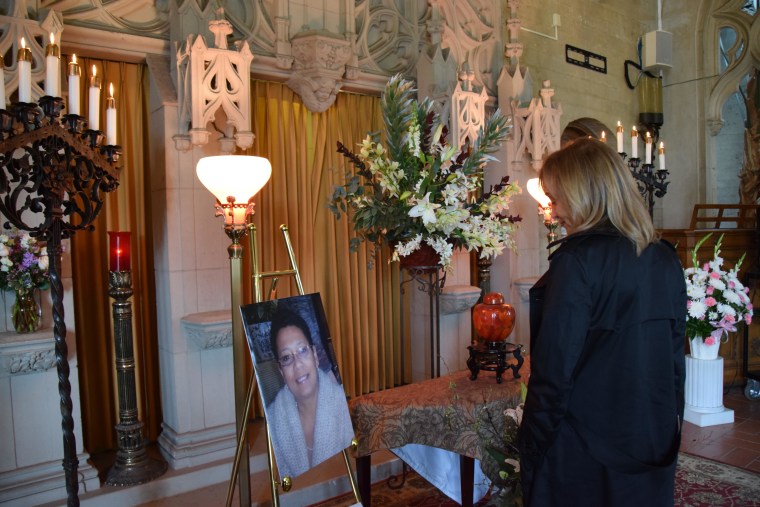 Martin G. Reynolds of the Bay Area News Group and a board member of the Maynard Institute said a committee has been formed to determine the future of the institute. "We want to carry on her mission, her vision," Reynolds said.
After the service, Pam Moore stood in front of Dori Maynard's picture at the head of the chapel.
"I just feel raw with so much pain about her passing," said Pam Moore, a veteran San Francisco television anchor who has worked in Dallas, Boston, and Los Angeles and seen how the media has evolved. She was at Maynard's home last Tuesday before she died.
"She was waiting to do a conference call," Moore said. "To the very end she was fighting for the institute and journalism education. And all of us still in the business should realize how diversity is still important and relevant. And still a fight in so many ways. Dori fought till the end."