/ Source: Associated Press
BATON ROUGE, La. — A federal judge approved a class-action settlement Friday that awards up to $1,000 in cash to dozens of protesters who claim police violated their civil rights and used excessive force in arresting them after a deadly police shooting in Louisiana.
The deal resolves one of several lawsuits against law enforcement agencies in Baton Rouge after the July 2016 shooting death of Alton Sterling, a 37-year-old black man. The shooting was one of several recent cases across the U.S. that fueled a debate about race and policing.
Black Lives Matter movement leader DeRay Mckesson is among 69 arrested protesters eligible for cash payments ranging from $500 to $1,000 now that the U.S. District Judge John W. deGravelles has given his final approval. The judge, who said the total value of the settlement is about $136,000, ruled from the bench after a hearing in Baton Rouge that Mckesson and another plaintiff attended.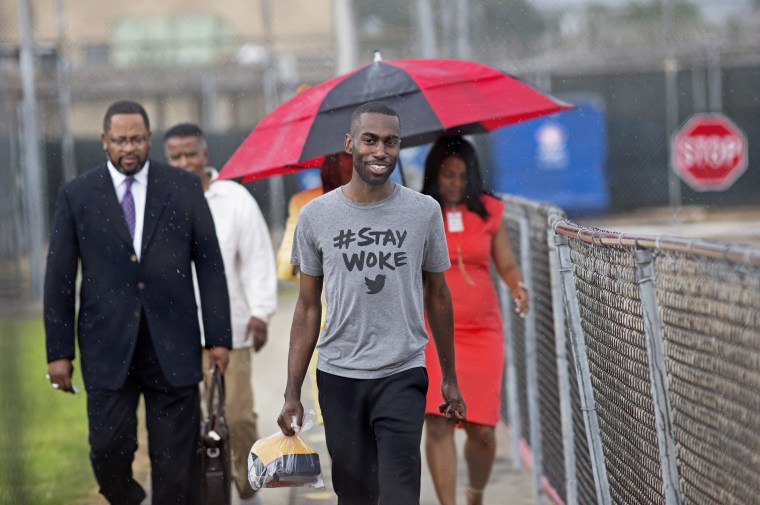 Mckesson, 32, of Baltimore, said the settlement demonstrates courts can be an effective vehicle for holding officers and city governments "accountable" for police misconduct.
"This can be a blueprint for activists and organizers and lawyers across the county to think about what remedies look like at the court level. And it's not just money," he said after the hearing.
Related: Black Lives Matter Is a Movement That Can't Be Sued, Judge Says
The judge commended attorneys for reaching a "fair, adequate and reasonable" settlement that avoids costly, time-consuming and potentially divisive litigation.
"It obviously is a matter that touches on a lot of sensitive issues and had the potential for being very contentious and destructive, really," deGravelles said.
Eleven other arrested protesters who were eligible for payments instead opted out of the settlement. Some are seeking higher compensation for court claims they're pursuing separately in federal court.
Police arrested nearly 200 people at protests in Baton Rouge after a white police officer fatally shot Sterling during a struggle outside a convenience store.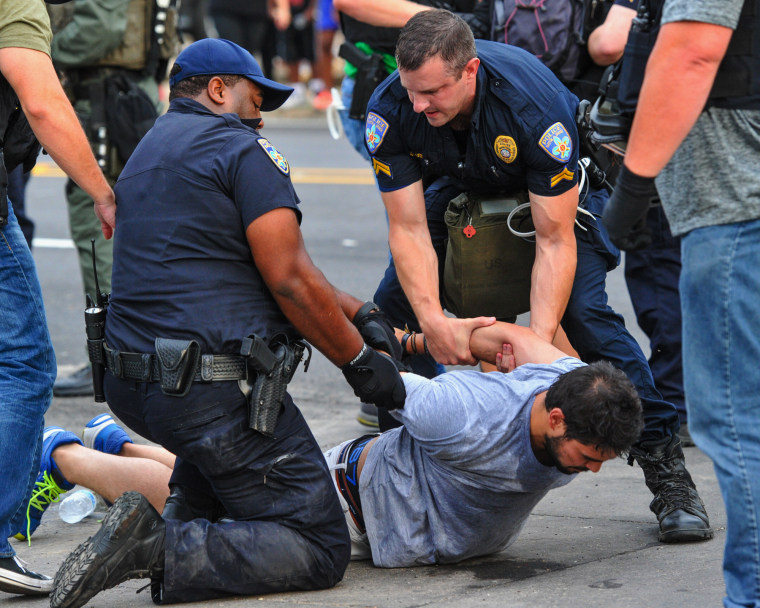 The Justice Department investigated the shooting and announced earlier this month that it won't file criminal charges against the two officers who struggled with Sterling. Louisiana Attorney General Jeff Landry's office is investigating whether any state charges are warranted.
The settlement's class is limited to protesters who were arrested only on charges of obstructing a highway. The local district attorney announced last summer that roughly 100 arrested protesters wouldn't be prosecuted on that charge.
Related: Georgia Police Arrest 5, Including 2 Law Enforcement Officers, in 1983 Murder
Besides the cash payments, the deal also calls for expunging their criminal records free of charge. Plaintiffs' attorney Roy Rodney Jr. said that is the most important component of the deal because it ensures a criminal record won't follow the arrested protesters, many of whom are young adults.
Attorneys' fees and costs will be negotiated separately and won't come out of the cash payments to protesters.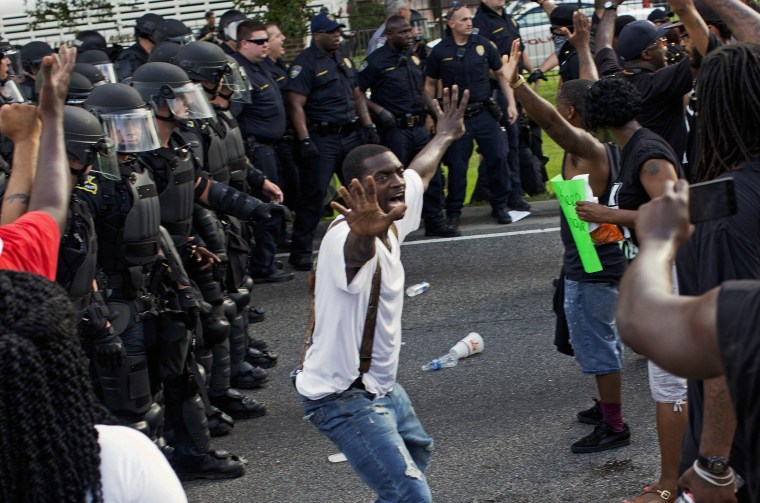 A federal magistrate gave preliminary approval to the settlement in May. Nobody formally objected to the deal, but some have publicly criticized it. The head of the union that represents Baton Rouge police officers has called the settlement agreement a "slap in the face" and a "dangerous precedent" that could lead to even larger crowds at future protests.
Mckesson and two other arrested protesters were named as plaintiffs in the suit against the city of Baton Rouge and officials from the city's police department, the local sheriff's office and the Louisiana State Police.The lawsuit, filed last August, claims police advanced against peaceful protesters while wearing military gear and gas masks and brandishing assault weapons alongside armored vehicles.