Rapper Nipsey Hussle, who was shot in front of his clothing store earlier this year, was murdered after an exchange about someone being a snitch, according to grand jury transcripts unsealed by a Los Angeles judge Thursday.
Prosecutors told the grand jury that witnesses heard Hussle accuse his alleged killer, Eric Ronald Holder Jr., of snitching during a conversation overheard between the two men.
"Nipsey was like, 'Man, you know, they got some paperwork on you, you know. I haven't read it, you know. Like you my bro, you know. Like maybe you need to take care of that, you know,'" one witness told the grand jury in early May.
The unidentified witness described Hussle's words as a warning but did not know the reasons behind it. Another witness said Holder uttered the words to Hussle, "you're through," during the shooting, and said he heard Hussle try to say a name after he'd been fatally wounded.
Superior Court Judge Robert Perry rejected arguments that Holder, 29, would be unable to receive a fair trial if transcripts from the grand jury proceedings to indict Holder were released. Both prosecutors and Holder's defense fought against unsealing the transcripts.
"Everything in the transcript is of an incriminating nature," L.A. County Deputy District Attorney John McKinney said Thursday outside court.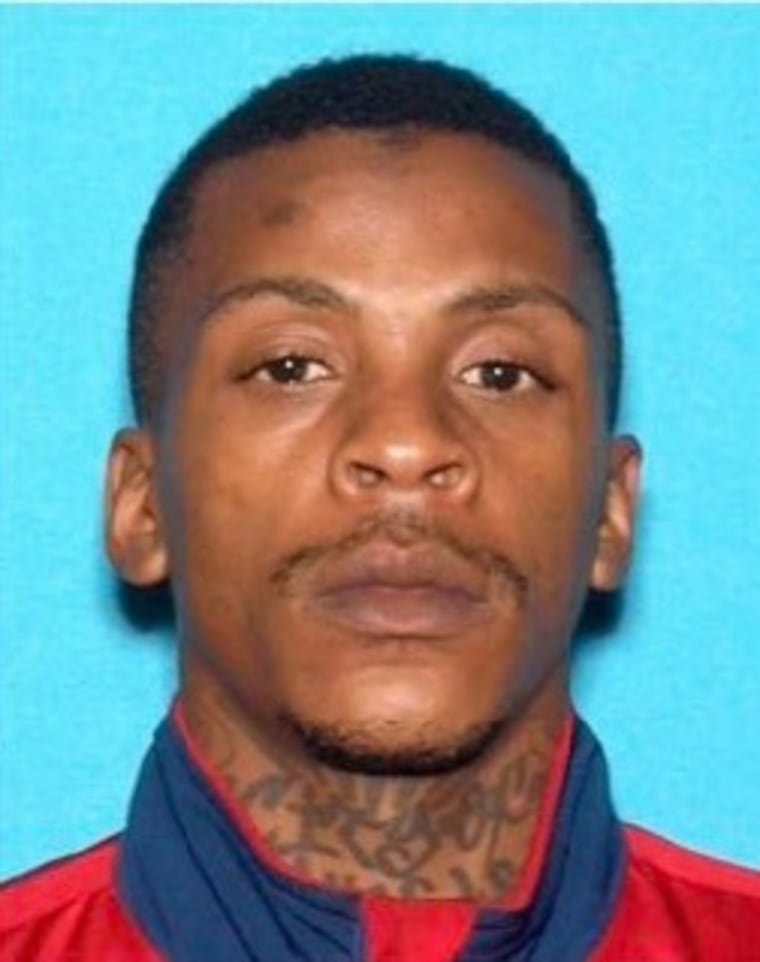 Hussle was shot multiple times in the parking lot of Marathon Clothing in South Los Angeles at about 3:25 p.m. March 31 and pronounced dead at a hospital.
Holder pleaded not guilty in April to murder and two counts of attempted murder, along with a count of possession of a firearm by a felon. A grand jury indictment unsealed in May added charges of assault and assault with a firearm against him.
Holder and Hussle were at one time close friends, according to NBC Los Angeles. Police said Holder and Hussle had several conversations outside the store on the day of the murder before Holder returned and began shooting.
Holder allegedly killed Hussle because of a personal dispute, police said.
During the grand jury hearing that spanned several days, prosecutors drew out a significant amount of testimony that framed Holder as a gang member and that he had been seen carrying two handguns similar to those used in the killing: a silver revolver and a black semi-automatic.
A medical examiner testified that Hussle was shot at least 10 times, with rounds piercing his lungs and severing his spinal cord. Police found eight casings from a .40-caliber pistol at the scene, and six bullets were pulled from Hussle's body.
The woman who said she drove Holder to and from the murder scene testified anonymously and with an immunity agreement. She said she had no idea Holder was a gang member or that he was responsible for the shooting — even after he ran to her car carrying the two handguns seconds after she heard gunshots.
She also testified that she attempted to speak to police after she saw Hussle's murder on the news, but a police officer told her 'well don't worry about it,' you know, 'don't listen to the news.'"
Hussle's death sparked a series of tributes in honor of the rapper, who was known for his philanthropy and work in the South Central Los Angeles area. In addition to investing in community businesses, Hussle was part of a team of artists and entrepreneurs who developed Destination Crenshaw, an open-air museum devoted to honoring African American artistic achievement.
"Our hearts are with the loved ones of Nipsey Hussle and everyone touched by this awful tragedy," Los Angeles Mayor Eric Garcetti tweeted after his death. "L.A. is hurt deeply each time a young life is lost to senseless gun violence."