Justin Simien, writer and director of the 2014 flick 'Dear White People,' is back again with a new Netflix series of the same name, diving back into the complex, bold and supremely necessary conversations around race in America.
The series follows the lives of college radio host Samantha White and her friends as they fight back against microaggressions and sometimes outright racism at Winchester College, a (fictional) predominantly white Ivy League school.
Through satirical wit and unflinching candor the show tackles subjects like blackface and police violence — all while peeling back layers of racial self-identity.
Simien said he felt inspired to continue the story because so much of how the world sees black and minority America is pre-defined by stereotypes.
"I made this project because the thing is, it's really tricky to figure out who you are in a society where your identity has already been decided for you," Simien said.
Related: 'Moonlight' Director to Make 'Underground Railroad' Series for Amazon
"This show is about tackling these ideas of identity and self through a black lens that hopefully tells a universal story that everybody can sink their teeth into."
Simien made his directorial debut with the hit 2014 film 'Dear White People.' The movie won the Special Jury Prize at the Sundance Film Festival and was widely praised for exposing the hypocrisy of race relations on liberal arts campuses.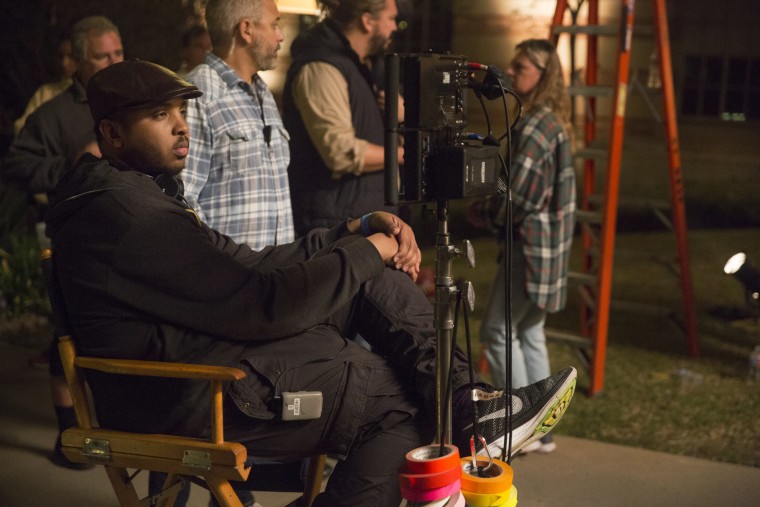 Though much of the film's original cast (which featured "Everybody Hate's Chris" actor Tyler James Williams and "Creed's" Tessa Thompson) didn't continue with the series, Simien says the ensemble performance delivered by the new cast is what really drives the show.
The series stars Logan Browning, Marque Richardson, Brandon P. Pell and Antoinette Robertson.
At its heart, Simien said the series offers a nuanced conversation on race that people are rarely willing to have — especially in today's political climate.
"I think unless we have an honest conversation about race and identity in this country, we're never going to get anywhere," he said. "That's what this show hopes to do, is give you a little bit of medicine but hopefully entertain you too."