The rapper who told fans at his concert last year, "If I were to have voted, I would have voted for Trump," seems to have changed his mind.
On Monday, traces of Kanye West's support for President Donald Trump and the references to his Trump Tower meeting had all disappeared from his Twitter timeline.
West hasn't spoken — or cryptically tweeted — about the matter, but according to TMZ, Trump's executive order restricting people from seven majority Muslim countries from entering the United States is among the reasons West scrubbed the tweets.
West met with the president at Trump Tower in December to "discuss multicultural issues," as well as "bullying, supporting teachers, modernizing curriculums, and violence in Chicago" he said in a now-deleted tweet.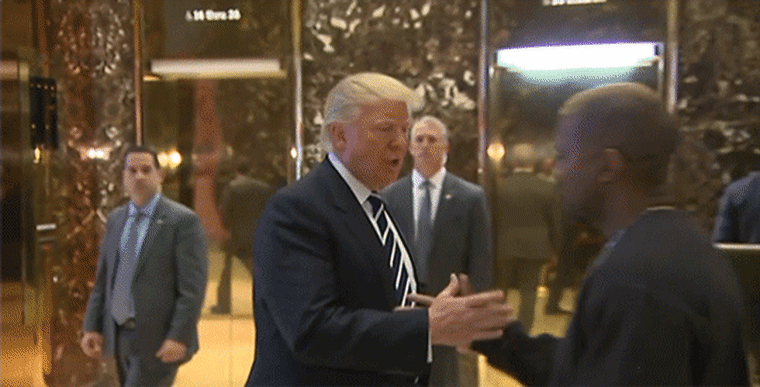 "I feel it is important to have a direct line of communication with our future President if we truly want change," he wrote.
Posing for pictures in the Trump Tower lobby, Trump said that West was a "good man" and that the two of them were good friends.
Later that day, in reference to his declaration at the 2015 MTV Video Music Awards that he would run for president in 2020, West revised that timeline, tweeting "#2024" — suggesting that he didn't want to challenge Trump.