ATLANTA — A few blocks from the Martin Luther King Jr.'s church, in an area considered the heart of black Atlanta, sits a small place that houses a chunk of black history on brick walls, not-so-steady tables and steel shelves.
If Rosa Duffy has her way, For Keeps!, the store for rare and classic black books she opened in late 2018, will evolve into a long-standing neighborhood treasure, not unlike King's church, Ebenezer Baptist, in the Sweet Auburn section of Atlanta, near downtown.
But if it doesn't, Duffy, a 29-year-old artist, will be content having created a unique — indeed, rare — place in her hometown that honors and preserves the history of black people around the world . . . rarer still as independent bookstores have all but vanished and major bookstores are closing under the popularity of online shopping.
The mission for Duffy is to counter that economic culture.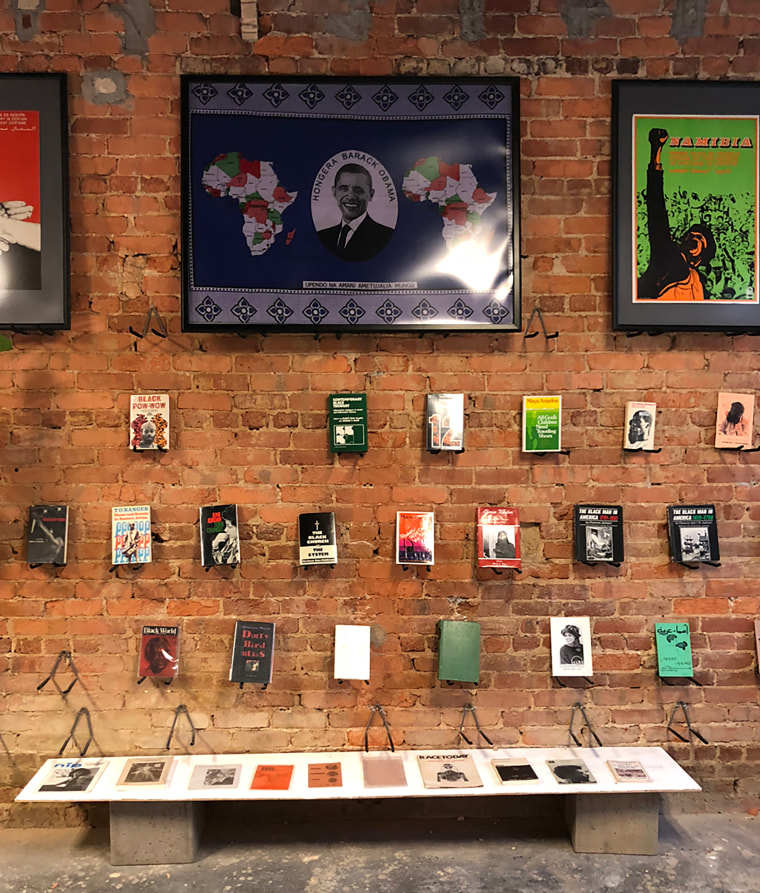 "Atlanta was the only place to do it," she said. "It's home and I wanted it to represent the vastness of blackness and allow people to read about their history in a welcoming space."
Her narrow store features not only rare, hard-to-find and classic books by African and African American authors, but also album covers from a bygone era, unique artifacts and iconic black magazines like Jet that represent a meaningful period and stir nostalgia.
"It's the epitome of a safe space," Duffy said. "It is open to varying opinions. It has an energy that allows you to speak. People engage there. That's the best thing about it, something I did not expect. People talk to each other because of what they see and feel being there."
Dufffy has space for visitors to sit, relax and read or skim some of the not-for-sale publications, like Soulbook, a magazine from the 1960s and '70s that was called "the revolutionary journal of the black world." Some items are from her personal collection, many of which were swiped from her father, sister or grandmother.
"It's a unique place and you get a unique feeling being there," said Alicia Hancock, a graphic artist who attended an event at For Keeps. "There is a feeling of history and pride that you do not, cannot get from any other bookstore."
The notion of a place dedicated solely to rare black books came while Duffy was a student at the New School in New York, living in the East Village. An avid reader and collector since she was 18, Duffy often found herself perusing the many established bookstores in her neighborhood, like Mercer Street Books and Records, the Strand, the Alabaster Bookshop and East Village Books.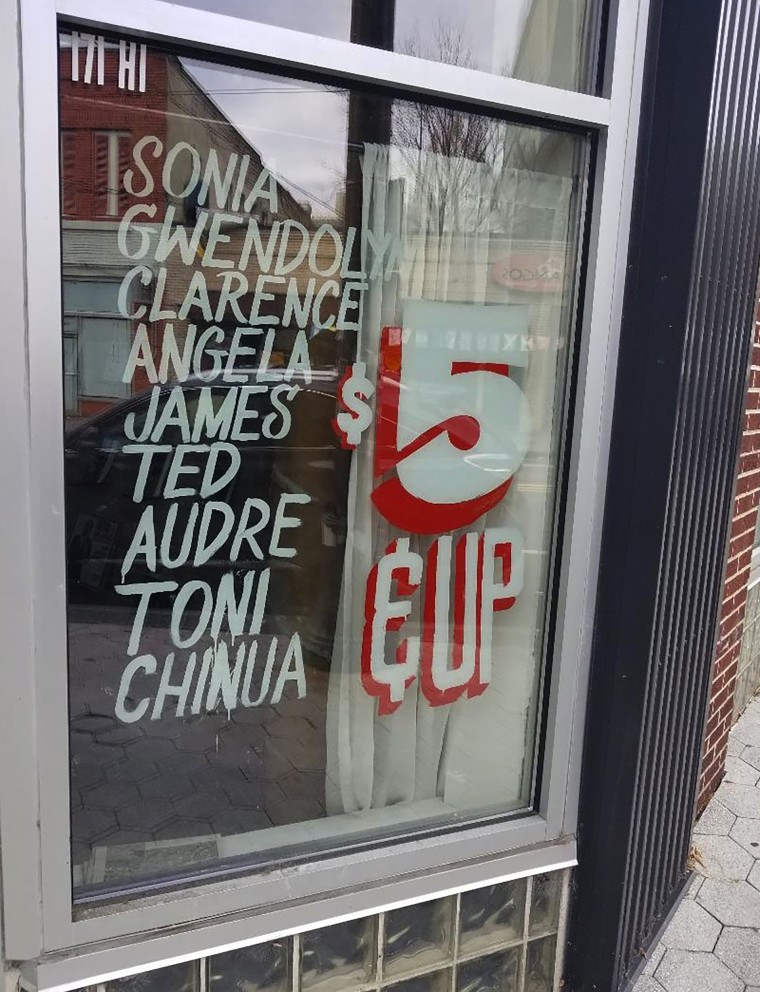 "Each had a space for 'ethnic studies,' and I would find a few gems there," she said. "The store would have traditional books here, surrealist books there. I wanted it all in one space."
Duffy began acquiring books she deemed important or that resonated with her. It also helped that when she visited home during school breaks, she would raid her father's vast collection of books by African American writers.
While she has received countless donations as word has spread about her store, Duffy said she still gets immense pleasure from finding "gems."
"As with other aspects of my life, the thrill is in the hunt," she said. "So with my passion for books, this is a perfect mix."
Visitors can find leaving For Keeps difficult, particularly with first print or out-of-print books by literary legends like Alice Walker, Nikki Giovanni, Ralph Ellison, Octavia Butler and others to pore over. Duffy enjoys that students from the Atlanta University Center (Morehouse College, Spelman College, Clark Atlanta University) marvel at her father's 1990s Morehouse College Yearbook that he lent her.
"I understand some of those books (not for sale) may experience more wear, but I want people to enjoy and touch them. We aren't a library or a preservation center," she explained. "I want to preserve black history through the books in the store."
Robert A. Brown, a finance lawyer and an adjunct professor at Morehouse College, said: "With the advent of online bookstores, people search for books that they are already familiar with. What For Keeps does is almost like an interactive art museum of black thought. People often walk in, read a book and are exposed to new ideas, rather than searching for only what they are familiar with. Plus, every time I am there, I get a chance to talk about current events in black life with other thoughtful and artistic folks."
Duffy talks about books as a chef does about food or a musician about sound: with unencumbered delight. Finding a rare book by one of her favorite artists, Carrie Mae Weems, made her ecstatic. So did a copy of Ceasar D. Coleman's "Beyond Blackness to Destiny," which was published in 1969.
"I worried that mixing my passion with business would grow into an issue," she admitted. "But it's been fantastic."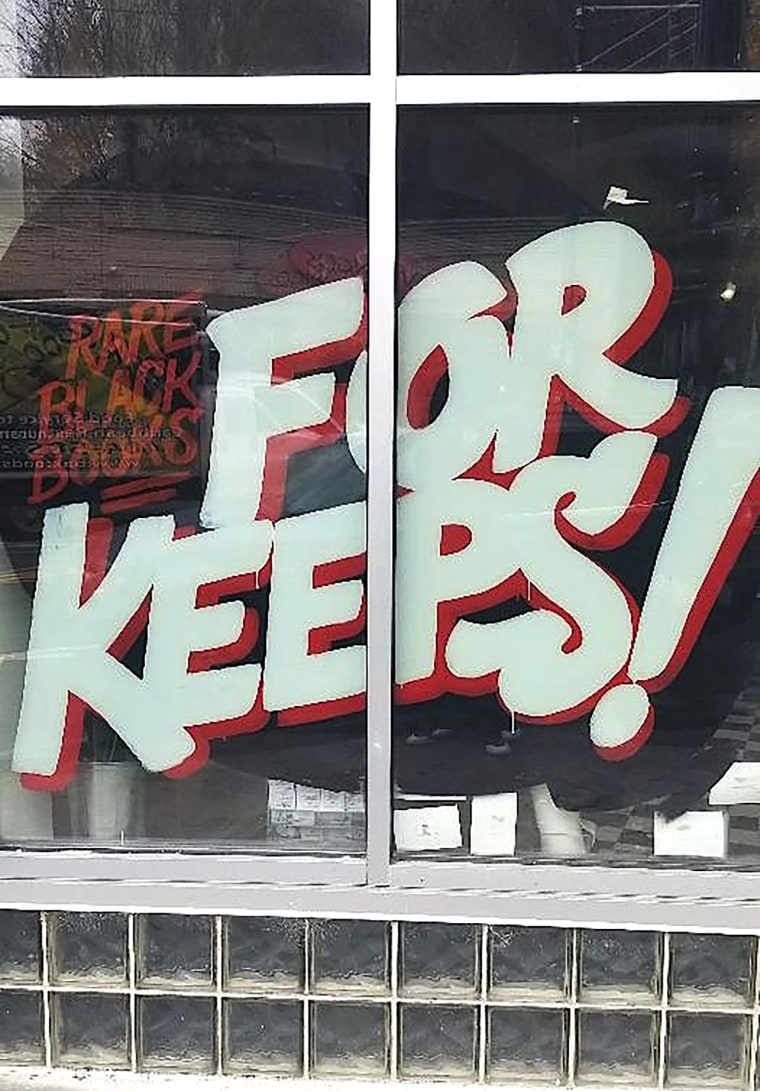 Born in Atlanta, Duffy lives within walking distance of her store, which is walking distance of the Auburn Avenue Research Library, the Atlanta Life Building, the Apex Museum, her childhood church, First Congregational, where she was confirmed, Ebenezer . . . and so much history that makes Atlanta the Black Mecca.
"Having the store where it is was intentional," she said. "I am in the middle of so much history. Auburn Avenue is an important street. And I still feel the spirit of Auburn Avenue."
Duffy's awareness may be attributed to genetics. Her father, Eugene Duffy, is a Morehouse College graduate who worked for three Atlanta mayors. Her mother graduated from Spelman College and is a book lover as well. Her sister, Josie Duffy Rice, is a lawyer and president at The Appeal, a nonprofit criminal justice publication. And her grandmother is Dr. Josie Johnson, who wrote a book on fair housing in Minnesota.
Her family and savings provided the funds to open For Keeps. Rosa Duffy's commitment keeps it going.
"There's always this noise that black people don't read or care about their history. That message is not true," she said. "The community has been so supportive and interested in their lineage. And that's what makes it so rewarding."