KENYA—Most mornings, Jane Noomungen Lengope is up before the rooster crows.
She wakes to fetch firewood and water. Then, she goes to the nursery, cleaning and preparing for the children who will come. When she's done, she visits the markets, looking for food to cook lunch. Most afternoons, she works in the shade, doing beading, the intricate craft of making the colorful jewelry and adornments worn by the Samburu people in Kenya.
For the mother of four, it is part of the rhythm of her life in Umoja Village.
Umoja, which means "unity" in Swahili, is a rural, arid community speckled by the green but thorny acacia trees. It is located in Samburu County, about six hours from Nairobi, near the dusty yellow roads of the settlement Archers Post in north-central Kenya. It is an all-female village.
Umoja thrives because of its vision. The women work to prepare the future and preserve the past. A year and a half ago, they opened a school that provides academics, sports, and music to 98 students, many of them the daughters and sons of Umoja mothers. And recently, they built a museum, which archives the history and cultural artifacts that showcase Samburu tradition.
For 26 years now, Umoja has been a safe space for rural women seeking refuge from rape, forced early marriage, the practice of female genital mutilation, and lack of educational opportunity. One woman at a time, it has become an emerging voice for gender justice across Kenya.
RELATED: With Fists Raised, Ethiopian Stirs Ghosts of 68' Olympics
Lengope was a young married woman living in a thriving village in east Kenya not far from a base where British soldiers trained. One morning, in the spring of 1990, she was out caring for the family's goats when British soldiers sexually assaulted her.
Seeking support, Lengope told her husband. The rape deeply shamed her family and Lengope was stigmatized and eventually chased from the village.
She wandered, with her young children, for months, working in gardens, cleaning homes, attending animals, begging to survive.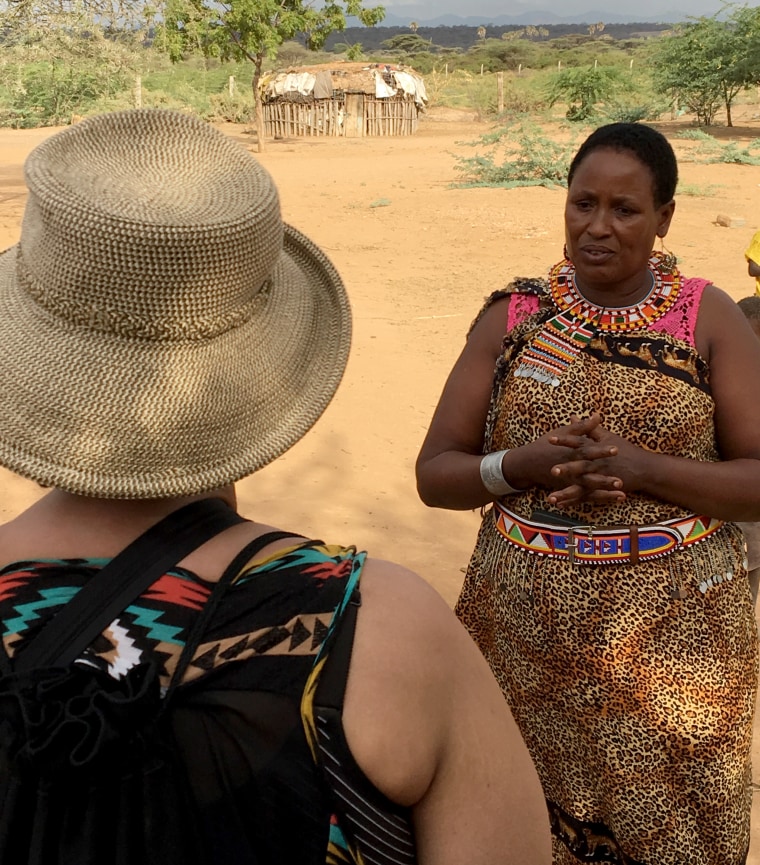 Eventually, she crossed paths with Rebecca Lolosoli, a charismatic Samburu woman who believed that life could be better from women. Lolosoli's passion for gender equity in Kenya has carried her to speak on social justice at the United Nations and to participate in an international women's rights conference in South Africa.
In 1990, Lolosoli joined Lengope and a sisterhood of 13 other women, all of whom shared stories of being raped by local British soldiers. The women took a dry, windswept patch of land and, aided by Kenya's then-Ministry of Culture, Heritage and Social Services, formed what became Umoja Village.
RELATED: White House State of Women Summit Focuses on Gender Equality
Now, the women own Umoja Village. They bought the land from the government and it's a place where they band together to watch over each other and practice collective economic cooperation.
Much of the funding of Umoja Village comes from the women's beading. To support themselves, they sell the crafts to flocks of tourists who pass their village on the way to safari. The remainder they garner from donors.
Under the leadership of Lolosoli, Umoja has done trailblazing work in advancing women's rights in Kenya. Nearly three decades ago, she was one of the first voices to speak out, advocating for women's rights with inheritance, access to education, for safe places to shelter women against violence.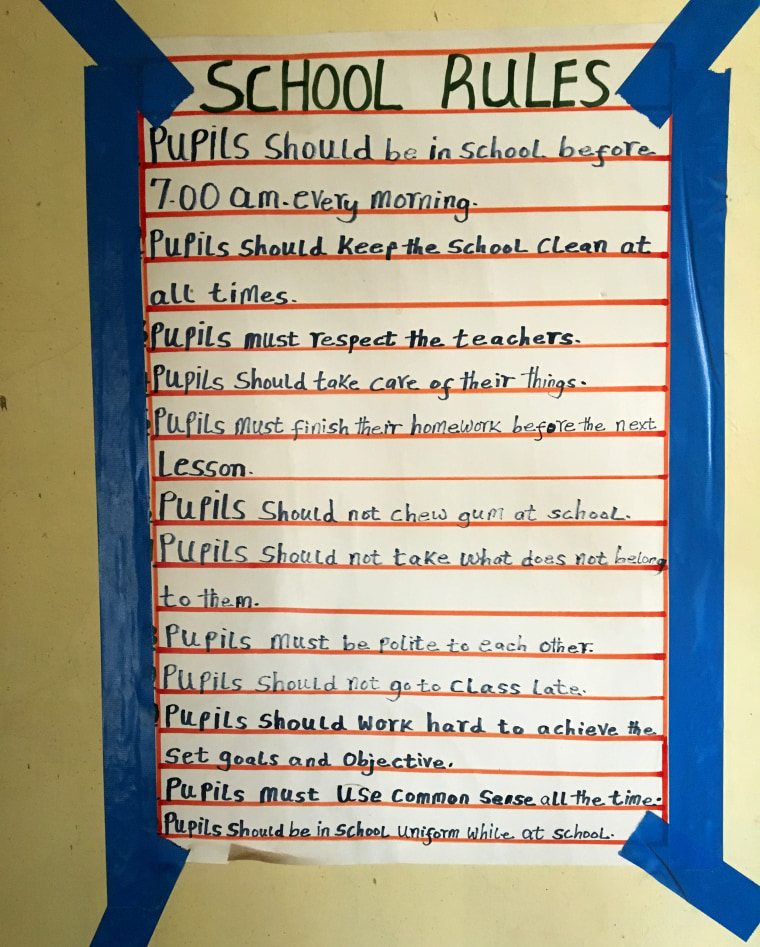 "For much of women's leadership in Kenya, Rebecca paved the way," says Kimberly Gonxhe, director of the Metro-Urban Institute at the Pittsburgh Theological Seminary and a women's rights advocate whose social justice work has focused on creating opportunities for women and girls within the Maasai and Samburu tribes of Kenya.
Though outlawed in Kenya in 2011, many Samburu communities continue to practice early marriage, sometimes wedding girls as young as 6 to men 40 years and older. They also practice what is known as female genital mutilation, a severe circumcision of female sexual organs, which is also against Kenyan law.
RELATED: Queen of African Music, Angelique Kidjo Talks Music, New Career
"I tell all of my friends working toward gender justice and elsewhere to honor Rebecca and the work of Umoja," says Gonxhe. "She's a pioneer. She broke the silence on these issues before many others."
Lengope works in Umoja Village with 48 women and their children; 24 of the women live in the compound, and the others come from nearby villages. The work they are doing is shattering the silence, too.
Lengope, who now understands her rights as a woman, says people should know the story of Umoja.
"When they do," she says, "it helps prepare a better future for women and their kids."
--Video produced by Brian Cook