Kerry Washington was just 14 when Anita Hill shocked the nation on television sets across the country.
Hill was testifying during the hearings that would decide if Clarence Thomas would become the next Supreme Court justice, the second black man to hold the position. Washington was young, so her perception of the hearings was influenced by her parents.
"My dad was engaging with the unfolding of the hearings from the perspective of an African American man who was watching this black man have his reputation and his career ripped from him in a very public way," Washington told TODAY's Matt Lauer in an interview on Friday. "So he had very strong feelings about it."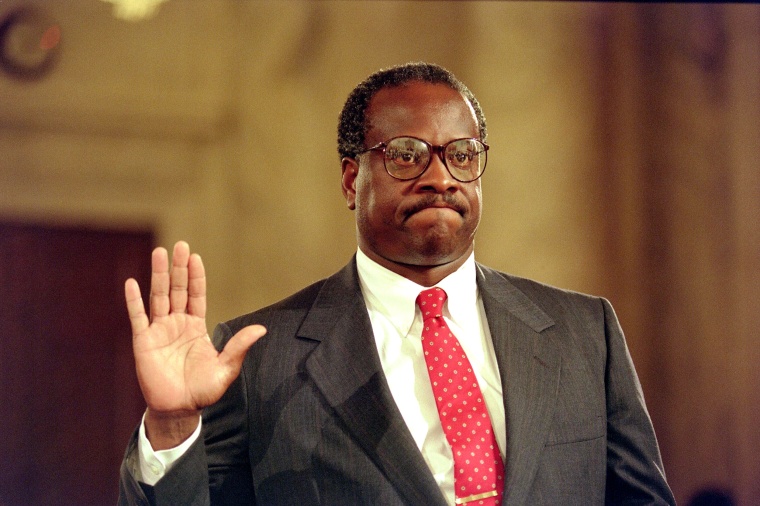 As a working African American woman, Washington's mother had a different reaction. Washington recalled it was one of the few times she saw her parents politically at odds.
"I grew up in a house where we always talked about politics and community and issues like that, but this was really heated," Washington said. "This was different. There was a lot of emotion in these conversations."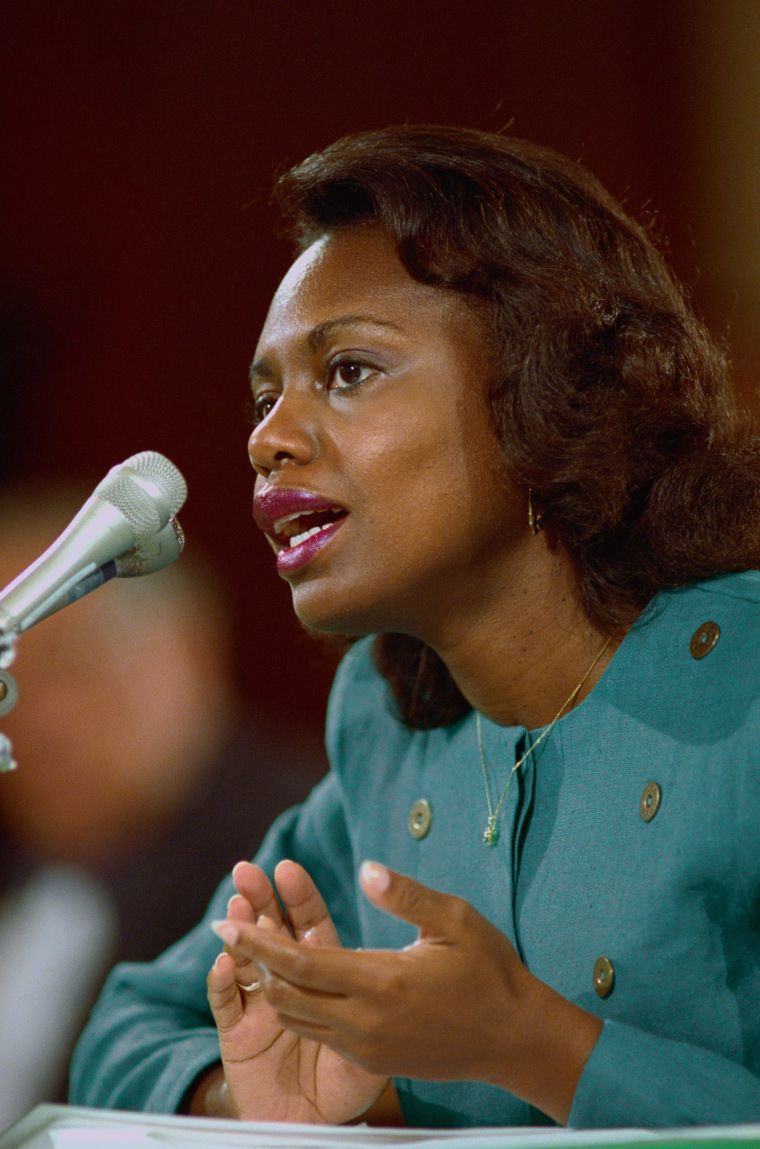 More than two decades later, Washington's role has changed. She was once a young teen working out her own feelings about the hearings; now she is the actress portraying Anita Hill in the new HBO drama, "Confirmation."
In a panel discussion after a New York City premiere of "Confirmation," Washington said reenacting Hill's testimony accusing Thomas of sexual harassment gave her some insight into not only the pain Hill experienced but also the courage she had, MSNBC reported.
"I grew up in a house where we always talked about politics... but this was really heated."
Just like her mother's and father's reactions differed all those years ago, Washington and her co-star Wendell Pierce, who plays Thomas, related to different parts of the story.
Pierce saw similarities between Thomas's upbringing and his own and described it as an epiphany when he realized "not how little we had in common, but how much."
"Really this is a moment in a man's life, at the pinnacle of his career where he's about to rise to the highest seat in his profession, where there's a challenge," Pierce told TODAY's Tamron Hall and Willie Geist. "He's about to lose something he's worked his whole life for."
Washington, also executive producer of "Confirmation," told TODAY that although she was not trying to make a political statement, the film is meaningful to her because it signifies the first time she wrestled with "identity politics" and understanding who she was as someone who is black and a woman.
In preparation for the role, Washington read many books about the hearing, in addition to the memoirs of both Thomas and Hill.
There's been some criticism the film overly dramatizes the events of 1991, but Washington said much of it is coming from people who have not yet seen the movie.
"When you see the film, you can see that this is a film about very complicated people during a very complicated time, and you are actually pulled in the direction of a lot of the characters," said Washington.
"Confirmation" premieres on Saturday, April 16 at 8 p.m. EST on HBO.