When I was a young boy, more than anything, what my friends and I wanted to be was a leader.
At the time, we knew leaders were popular people whom everyone respected because of the good work they did on behalf of the community. They exemplified excellence and that's what we wanted to be.
Today, when I look at the young people in our community, I'm bothered that leadership no longer seems to be a valued commodity. Even with the access of technology and ubiquitous 24-hour news cycles, our young people aren't receiving enough opportunities to connect with strong political leaders who look like them to gain an understanding and appreciation of the work that these men and women do to improve their lives.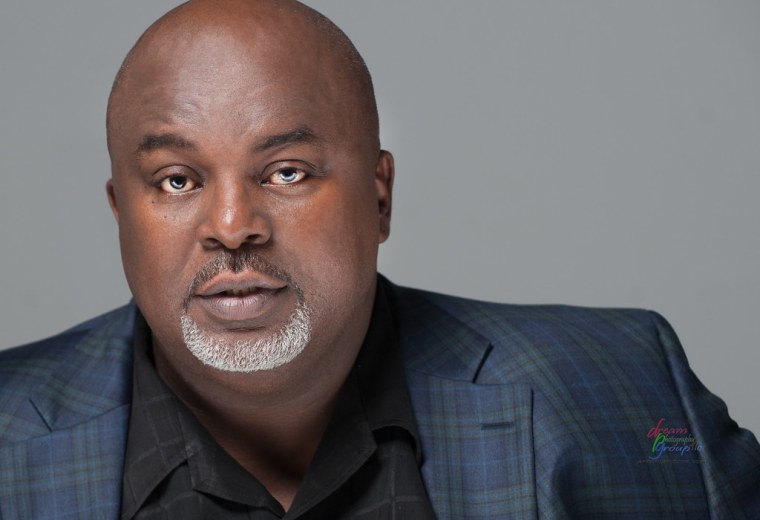 The presidency of our 44th President, Barack Hussein Obama, and the superlative examples of leadership that he displayed throughout his time in office deeply inspired me. But the era of Obama also reminded me of the enormous contributions countless other black politicians had also made to this country.
I decided to write this book as a way of introducing and connecting next generation readers to this great legacy. It is my sincere hope that the leaders they meet inspire, motivate and encourage them to take their rightful place among the next generation of great African American political leaders to improve the lives of their peers and all those who follow.
Below is an excerpt from Robertson's book "Book of Black Heroes: Political Leaders Past and Present."
---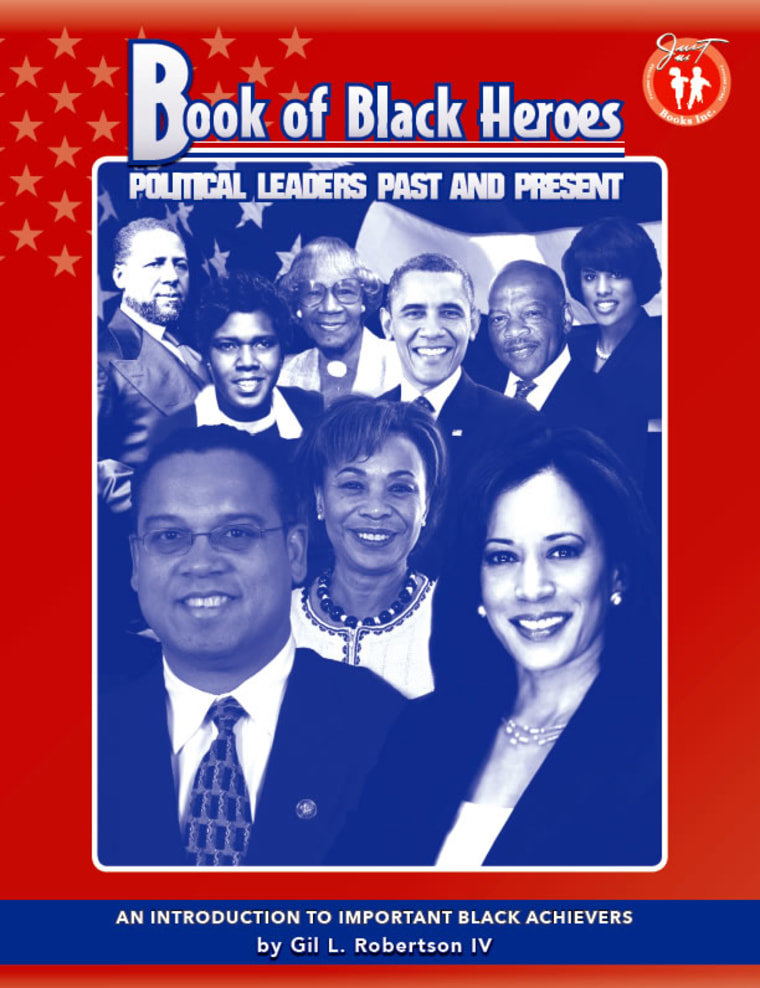 KAMALA HARRIS
Attorney General of California
1964 –
Kamala Harris was born to be a winner. The daughter of an Indian (east-Asian) mother and a Jamaican father, Kamala was a child of the turbulent Civil Rights Movement who from her earliest memory learned the importance of fighting for justice. Given her history, it is no surprise that she is now the chief attorney in California, our nation's most popular state. "
Inspired by her parents Harris was good student and also very aware of her surroundings. "My parents were very much a part of the civil rights movement, so growing up I was surrounded by people who were passionately fighting for changes to our society," she says. "Ultimately, I was inspired to make my own contribution to this noble cause by achieving academically and then through public service."
After graduating from high school, Harris attended Howard University where she was active in student government and social issues. Upon her return to the Bay area, she earned her law degree from the University of California, Hastings College of Law, at which point she set her sights on a career in public service. ""From the very beginning I had a strong sense of my values and therefore knew that I was destined to use my talents to make a difference in other people's lives," she says.
Beginning her career in the Alameda County District Attorney's Office, Harris specialized in the Division on Children and Families. Her reputation continued to grow when she was appointed the managing attorney of the Career Criminal Unit of the San Francisco District Attorney's Office. After that she firmly established her identity by successfully running for the District Attorney in San Francisco. "I decided to run for District Attorney because I knew what a difference my being in this office could make for the victims of crime and for the communities most plagued by violence."
Widely respected for her position of being tough on crime, Harris has used her position to improve victim's rights, crimes against children and housing issues. She has also been at the legal frontlines to improve an understanding of issues surrounding the criminal justice system, and proposals to reduce and prevent crime. "
Most recently, Harris successfully ran for a seat as the California Attorney General, which is one of the highest legal offices in the United States. She is the first African American female and Asian American to hold this position. As the person responsible for how all laws are carried out in the U.S.' most populous state, Harris has continued to perform at the high standards for which she is known. "I know what a difference this office can make for the victims of crime and the communities most plagued by violence," she says. My goal is to fulfill the responsibilities of my job to the highest degree."