Leah Victoria LeVell is the newest member of the Strategic Initiatives team of the Republican National Committee. In her new role, announced Friday, LeVell is expected to help to craft a message for the RNC that will focus on engaging HBCUs and young Black voters this election cycle.
The 21-year-old rising college senior will be based in Washington, D.C. and will work closely with the RNC's Director of African American Initiatives and Urban Media, Telly Lovelace.
LeVell is also a member of the advisory board of the National Diversity Coalition for Trump (NDC Trump), where her father Bruce LeVell serves as Executive Director. The Board and its advisors are a group of over 60 Trump supporters who are advising him during the campaign.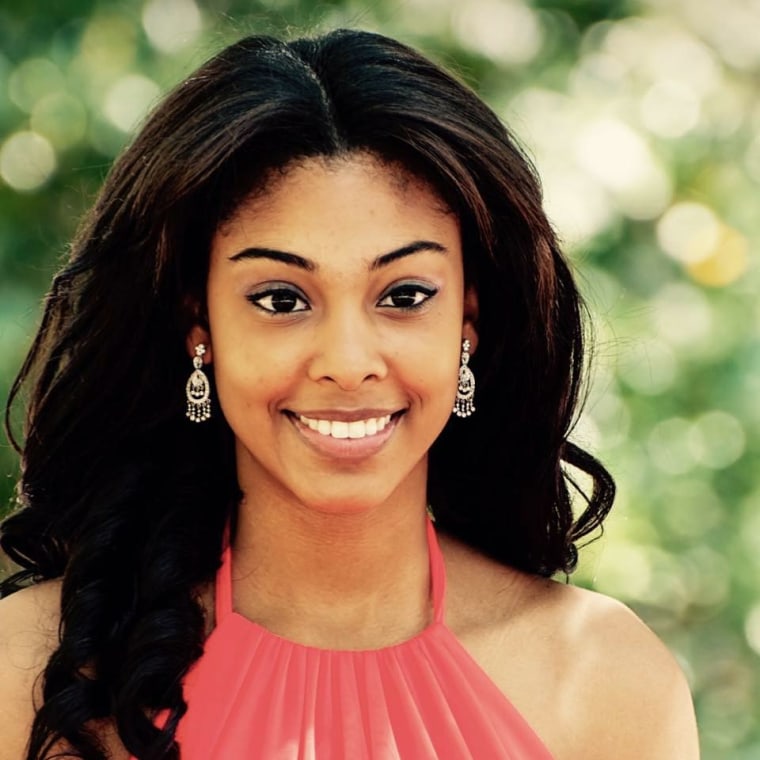 "He wants to bring more jobs to the country, which is important for me as a college student as I'll be graduating soon — that's a huge priority for me and a lot of the American people," LeVell told NBCBLK when asked what she likes about the presumptive Republican presidential nominee. "The other important issue to me is national security. That's a big issue with all the shootings and bombings in other countries — safety is an issue. Also his stance on student loan debt."
RELATED: OpEd: The Republican Party Listened To And Learned From Black Voters
In a statement released by NDC Trump, LeVell said, "We must take Mr. Trump's message to every community so that we can defeat Hillary Clinton this November. Most importantly, young Americans want a President who understands how to grow the economy and create jobs. I look forward to sharing how Mr. Trump's leadership as president will lead to more opportunities for all Americans."
LeVell has worked in the office of former Sen. Saxby Chambliss (R-Ga.) and Rep. Rob Woodall (R-Ga.) as well as a few statewide campaigns. Approaching her senior year at Georgia State University, she is a political science major with a focus on international business. She's also an amateur boxer in the Atlanta area.
Omarosa Manigault, who is a senior advisor to Trump as well as a Board member of the National Diversity Coalition for Trump, gave a statement to NBCBLK regarding LeVell's hiring.
RELATED: Making the Case: GOP Targets Conservative Black Women
"Over the next few months, it is important that we communicate the facts about Mr. Trump's record and policy positions. Leah will play a key role in communicating that message as a media surrogate for the RNC," Manigault said.
"The addition of Leah LeVell to the RNC team shows how Republicans are uniting to grow support for Donald Trump," the statement added. LeVell will officially begin on June 27.
Undeniably the Trump campaign has an uphill battle. A June 14 poll by The Washington Post showed that 94 percent of black adults surveyed view Trump negatively — a 13 percent increase since the same poll was conducted in May.
RNC Chairman Reince Priebus is well aware of the mountain that has to be climbed as well as the data behind minority voting percentages. In early 2013, Priebus released a comprehensive "autopsy" report and practically begged fellow Republicans to embrace outreach strategies that would attract Black and Hispanic voters to the Republican Party. But the policy details that would attract those voters has been a difficult road.
The June 20 firing of Trump's campaign manager Corey Lewandowski may signal what many insiders say is a much-needed change in campaign strategy. Lewandowski was said to be walling off Trump from advice from policy advisors on the campaign, making it hard for differing ideas to get to the candidate.