"Saturday Night Live" star Leslie Jones was announced to host The 2017 BET Awards. The award ceremony will be held on June 25, 2017 at the Microsoft Theater in Los Angeles.
Jones has had a blockbuster year, not only becoming a prominent player on "SNL," but starring in "Ghostbusters" and making a trip to the Rio Olympics, as well.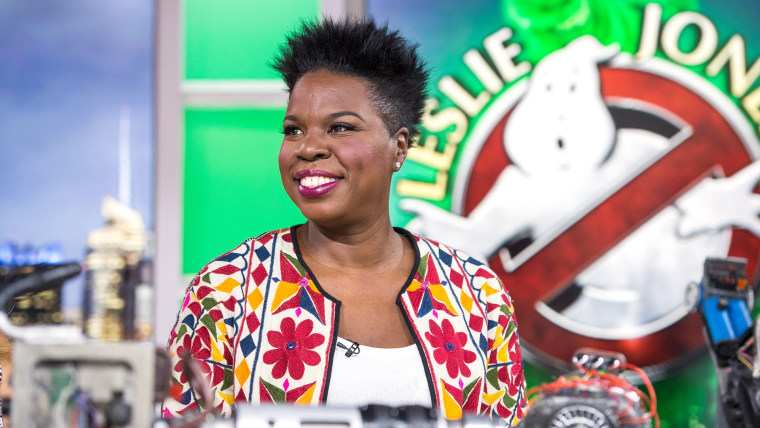 "I am so excited to be hosting The BET Awards this year," Jones said in a statement on Wednesday. "BET was the first network and place where I was on TV – I am looking to turn this whole experience into a joyful homecoming."
Related: Leslie Jones Rips Simon & Schuster for Publishing Book by Milo Yiannopoulos
Jones appeared a few times on BET's ComicView early in her career.
Last year, Jones was also the target of racist trolls, who wrote hateful comments on Twitter and hacked her accounts, posting naked pictures of the star. The attack appeared to start after she starred in "Ghostbusters," which showed the country that racism and sexism have come nowhere close to dying.
However, fans and celebrities alike rallied behind Jones with the hashtag "#LoveforLeslieJ."
Jones has big plans for The BET Awards this year.
Related: Leslie Jones is Going to 'Slay All Day' for Team USA in Rio
"I am tired of everybody being sad and angry: I want people to laugh," Jones said in an interview with People. "You can't do the event without touching on certain things, but I'm trying to make it all funny. It's really just about pulling the elephants out of the room, and actually, I'll make the elephant in the room laugh about it."
Beyoncé and Bruno Mars topped the nominations, with seven and five, respectively. Chance the Rapper, Solange and Migos tied with four nominations each.