What got Leslie Jones a flight to Rio? Being herself.
Comedian and actress Leslie Jones, of NBC's Saturday Night Live was watching the Olympics from her living room and in just a matter of a few days, was invited to take her talents to Rio to see the games live and direct.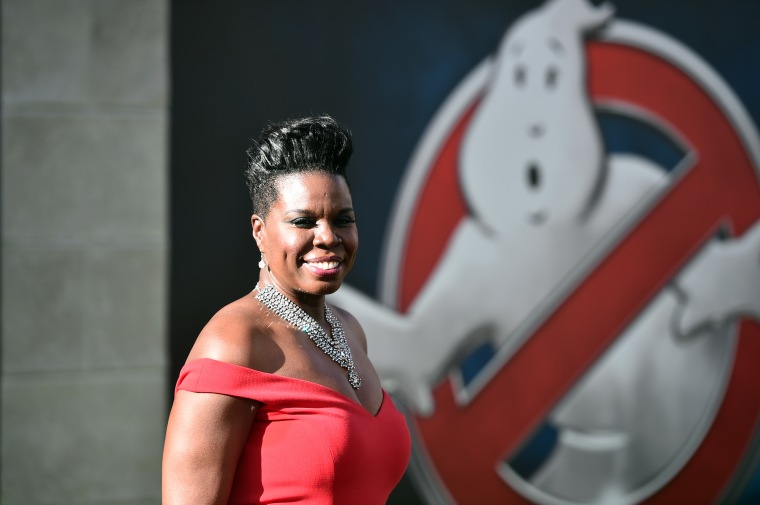 "We're thrilled to have Leslie come to the Olympics," said Executive Director Jim Bell in the official press release. After her hilarious tweets, dedicated declarations and dapper displays of her loyalty to Team USA on social media, Jones caught the attention of Bell, who invited her to take part of the festivities in Brazil. "She's a member of the family, and her passion for the Olympics is remarkable," Bell shared.
Jones has accepted Bell's offer and will officially be attending live swimming, track and field, gymnastics, and beach volleyball events, sharing her passion on-air and online for the NBC Olympics beginning this Friday. She will also be meeting some of the athletes she's shown support of via her social media channels.
The reaction in Rio has been positive. She's already been invited out to Olympic parties by host Ryan Seacrest.
RELATED: #LoveforLeslieJ: Thousands Rally Behind 'Ghostbusters' Star Leslie Jones After Twitter Abuse
Leslie is an inspiration to many as she is famous for her line, "you can achieve your dream at any age," and has overcome many obstacles on her way to success. Most recently after having a starring role in the box-office hit "Ghostbusters," she was cyber-bullyied by Twitter trolls. Nonetheless, as people supported her then with the hashtag #loveforLeslieJ, people are happy for her now and her circumstantial new gig.
As Jones continues to be herself, on and offline, she is inspiring the masses and getting some pretty great gigs as a result. The Olympics were fun to watch and now with Jones adding her flavor to it, it will be even more memorable for viewers everywhere.