LOS ANGELES — In the early 2000s, teenagers ran Ferguson. We filled the local high schools, worked in all the malls and drove our hoopties with skill and pride. And on the weekends, we partied.
At teen clubs and school dances, we would sweat it out to lyrics that were far beyond our years. You could be sure that Lil Jon and the Eastside Boys would be on rotation.
That was then. I'm 30 now, I have degrees, I vote, I recycle, I meal plan. I'm an uncle.
From the window to the wall
Before I heard Lil Jon's newest track, "In the Pit," I read that it was 'destructive' and club owners didn't want it played in their spot because things would get out of control. I thought to myself, "Is this really what young men need at this point in our history?"
The song is an EDM hit that appeals to audiences one may not usually associate with the rap star. I didn't know what to expect when I first heard the track at Space Yacht, LA's weekly rave.
I think Lil Jon and I'm reminded of days "getting some crunk in my system." And in the same thought, a mosh pit reminds me of the wild '90s white boys in all black, crashing to the sounds of death metal.
Make a big ass circle. Now push a m—f— in the pit
As I stood upstage right at Lil Jon's show in LA, the mosh pit was a sea of flying men (and a few women). But instead of violent crashing, there was a sense of primal disarray. It was rather mesmerizing.
The crowd was mostly white, yet diverse. Some were head-banging, some dancing — it wasn't the image of chaos and mayhem I expected.
When I got backstage, Lil Jon cleared the room for our interview — topped up his Don Julio 1942 and handed his road manager the rest of the bottle before asking him to make sure no one came in. I wanted to know how he related to this idea of 'the pit.'
"Well I was a punk rock scary kid in the 80's and then in the late '90s and 2000s, crunk music. We had crazy mosh pits in crunk clubs and rowdiness so, I've already done this," he said.
Related: Rapper Takes Social Media by Storm with #BookPhoneChallenge
"It's just a different kind of music. It's still the same type of energy," he added, "And the reason the mosh pit culture is growing in EDM is because of the times that we're in. People want to release and get away from reality and all of this craziness going on in the world. So the pit is where you go with your bros and you just let everything out. You can relate that back to crunk music, you can relate that to rock music, you can relate that to metal music, you can relate that to punk rock music," Lil Jon said.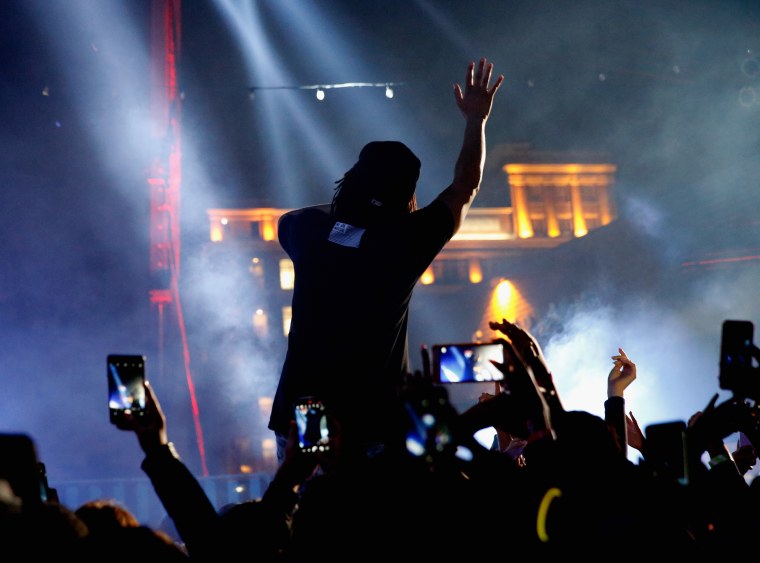 Clearly there's much more to this rap-EDM mashup than I suspected. But there has to be a reason club owners are banning "In the Pit." I asked Lil Jon whether the people who say his music is destructive are missing something.
"This is a release. A mosh pit is not where you just go punch people in the face."
"It's a brotherhood in that pit, everybody ain't gon' get in that pit. So the people that get in that pit are like your brothers and it's just a release of energy. Its like, you just wildin' out like with your boys, like if it was a football team. Y'all wildin' out on the field or in the locker room. It's the same thing it's just a release of stress and an escape from the madness of the world. Whatever problems that you have. It looks violent and destructive and crazy, but it's not, it just looks that way," Lil Jon said.
When you step up to they face what they're gonna do s—t
For a moment I flashed back to my own teen years. Lil Jon was the soundtrack to our crazed pubescence. We'd yell in each others faces, push the biggest dude in the room and dare him to do something about it. (Side note: I'd always make sure that dude was my friend and apologize afterwards, but I still gave him a nice shove. Thanks for not knocking me down, Darren.)
Related: Rap Mogul Irv Gotti Converts Hip Hop Music to TV Worthy 'Tales'
As a kid with no brothers and few male role models who lived in the same region, I bonded with my friends through music. Whether we were bumping a mixtape down New Halls Ferry Road or jumping around on the dance floor, [Dirty South] music created a space where we were able to let go. And though the lyrics were often less than savory, we were never out to replicate what we heard.
For the first time, I saw myself in those thrashing youth. In their jumping and pushing, they're doing what most of America only wishes they could — they're being free. No one was afraid. No one seemed burdened by race, money or politics. And much like 16-year-old me, they had Lil Jon to thank.
"Lil Jon, what has been the greatest thing about your reign as the King of Crunk?" I asked.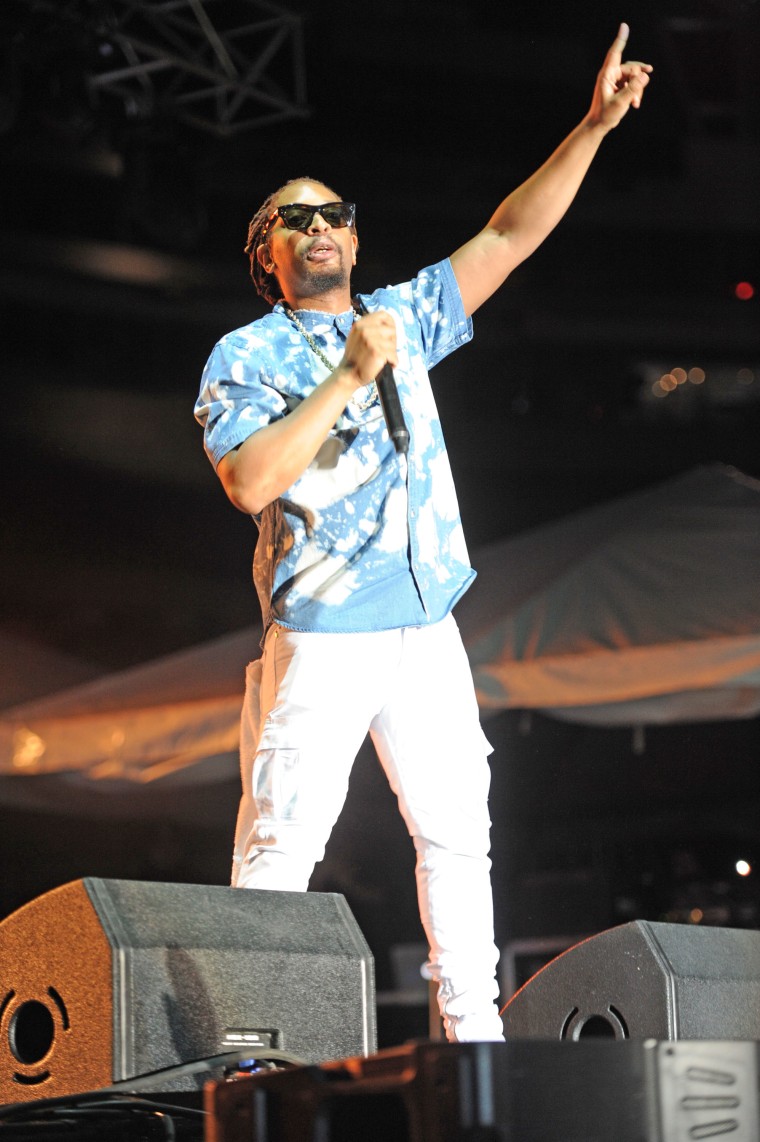 "Just making music, making good music that people enjoy," he said. "Throughout my career, I've always wanted to give people the best of the best. I don't half ass when I go in the studio — I think that reflects in the staying power."
To this day, Lil Jon says NFL players tell him they play his hits before every game and fitness enthusiasts say exercising to his music has helped them stay fit. Even former first lady Michelle Obama remixed "Turn Down for What" to promote healthy eating.
"All kind of people relate to me. No matter what your ethnic background, people like me, so to speak," Lil Jon said with a diamond encrusted grin, "And I connect all different kinds of people together."
Related: Lil Jon Says He Asked Trump to Stop Calling Him 'Uncle Tom' During 'Celebrity Apprentice'
This assignment was a reminder of the incredible plurality of the human experience. The dance floor is the ultimate equalizer — a place where race, age and qualifications mean nothing.
We're reduced to beings, bouncy to a beat. Sometimes it may look wild, but like Lil Jon said, "it's not, it just looks that way."