Destiny Jones, daughter to famed rapper Nas, is breaking into the world as a business woman with her lipstick line, Lipmatic. Inspired by the streets she grew up on, New York City, Jones says Lipmatic is the line for all women.
Jones got her first introduction to make-up at age ten. Carmen Bryan, Jones's mother, purchased her first make-up kit, allowing Jones to make her own lipstick and gloss. "I started bottling them and giving them to kids as gifts," recalls Jones.
It would not be until Jones turned 17, when she would think of pursuing cosmetics as a business, launching Lipmatic in 2014. After moving to Los Angeles at the time and "growing up," Jones was encouraged by her friends to create her own line of lip glosses given her passion and knowledge on the product. The name, Lipmatic, was equally developed through encouragement and discussions over lunch with friends.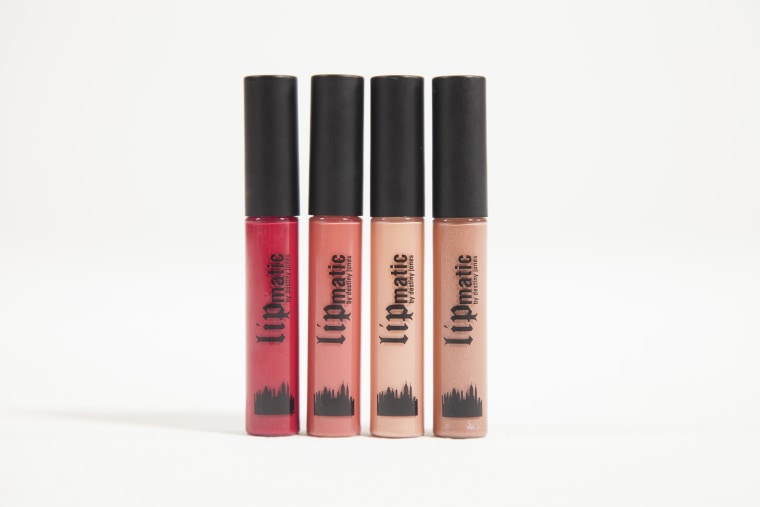 "My friends asked who would be your first customers and I said my dad's fans," says Jones. "I was listing my dad's albums and then Lipmatic just came to me. It was paying homage at the same time."
Born and raised in Queens, Jones says she maintains a tie to New York through Lipmatic. The lip line reflects the New York culture and the vibrancy of those that inhabit the city. "I want the brand to reflect more-so the urban community and hip hop culture that I came from."
RELATED: Rapper Nas Invests in Tech With QueensBridge Enterprise
Jones wanted to give a nod to the way that music, particularly hip-hop, influenced and impacted the city and thrived in that hard working environment. "For me when I think of New York, I automatically think of strength and survival. New York is that hustle and bustle city," says Jones. "It prepares you for the world."
This hustle inspired the aesthetic and brand that is Lipmatic.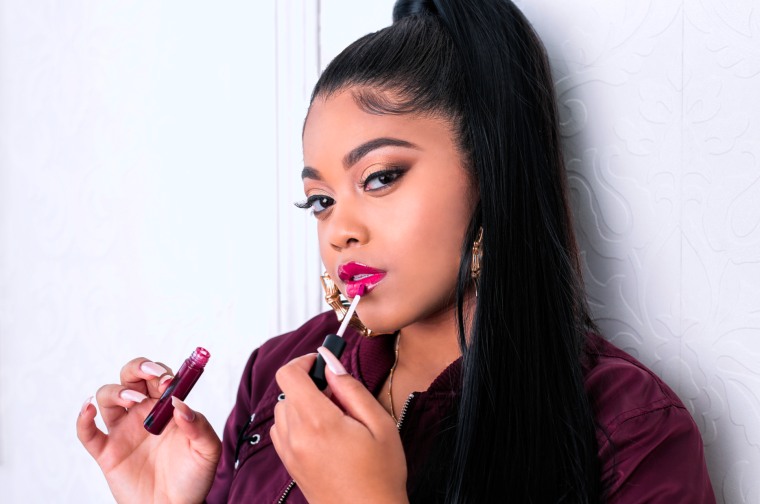 Yet, Lipmatic is not the only brand of lip kits available to consumers. With such introductions as the Kylie Jenner and the Lashed lip kit by Black Chyna, Jones enters an already booming industry. Still, she remains unbothered due to the consumptive nature of the beauty industry. "There is no competition," she says. "As women we buy products. I can have the same shade in different companies. We buy it all."
The importance of being a brand that represents for all women is key for Jones. "It's street wear. It's a hip-hop brand. For girls who wear heels or Timbs," says Jones, who adds that women defy so many stigmas daily - from body shapes to skin tones to hair. "It is important as women we define beauty in our own way."
RELATED: Madame C.J. Walker's Legacy Brings Black Women Entrepreneurs Together
Lipmatic also has a focus on organics. It sticks close to products infused with coconut oil, sunflower seed oil, and cocoa butter, things that are hydrating and healthy for your lips.
When she is not answering emails for Lipmatic, Jones spends her time watching YouTube makeup gurus (her favorite is MakeupShayla) and taking acting classes.
Despite launching her own brand and being the daughter of a hip-hop mogul, Jones said she leads a pretty normal life. Growing up, she was kept separate from the flashing lights of Hollywood by her father. She was kept so separate from the industry she describes her shock walking into the home of Sean 'P. Diddy' Combs, at age six.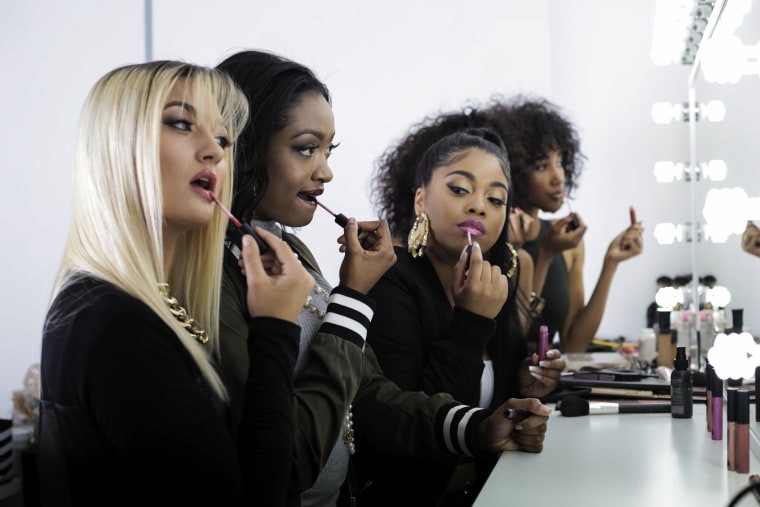 Asked about the coolest celebrity she has yet to meet, her response is Beyoncé. "My dad's manager was like, 'Was she nice to you?' I was like, yeah! He's like, 'You're not special she's that nice to everyone.'" She giggles at the memory.
Besides Beyoncé, Jones says her favorite MC of all time is 2Pac. "I've been a 2Pac fan since I was like, 4, and Biggie for sure. Currently I've been listening to YG and Drake."
As she grows with the brand, Jones hopes to expand her products into countries like Nigeria. "Those areas in the world, make-up brands don't really pay attention to them. I watch their videos on YouTube and they're really good at makeup but the access isn't easy," she says.
RELATED: Romeo Miller Has Some Advice For Young Black Entrepreneurs
Inspired by her Nigerian heritage, Jones hopes to take what she has built and give back to the motherland.
To the young women hoping to build their own brand, on the grind towards success, Jones advises to pursue whatever it is you do.
"Just make sure whatever you're selling or whatever you have is either the first, the best, or different in some way. Work hard, don't stop pursuing it."
Life may throw some curve balls but Jones says that's life. "Keep at it."