Tausha Robertson gives a whole new meaning to the phrase, "new kid on the block."
In just one year, the healthcare consultant developed and launched a mobile app called Primpii. The app is designed to assist the user in finding a trusted beauty pro in whatever city one may be visiting or residing.
Simply put, in their tagline: Word of mouth beauty referrals made easy.
"I am a serial entrepreneur and created the app to solve a problem," Robertson told NBCBLK. "We as women struggle with finding trusted beauty pros. The way we find them is through referrals from friends. So I thought, 'What if I develop something that would allow us to have a repository of all of the recommendations?'"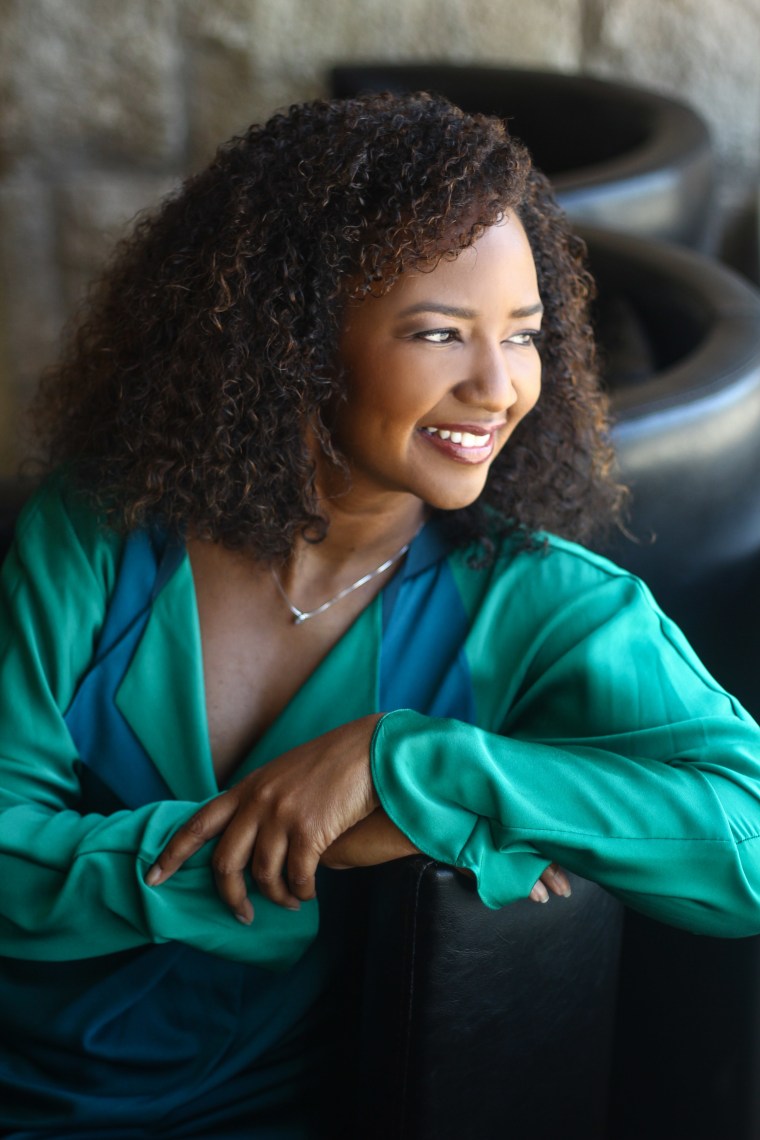 Robertson, along with nine other men and women of color, has been named a Top 10 Innovator by MVMT50, a coalition committed to improving employment diversity, cultural representation and leadership development in the innovation, technology and digital sectors. They were honored as part of the MVMT50 Experience at a South by Southwest (SXSW) Welcome Reception in Austin, Texas on March 11.
RELATED: Black Tech Week Recap: Voices of The Inspired & Empowered
"I am grateful and thankful," Robertson said of the honor. "I am a newcomer to tech and a lifelong learner. Whenever I see something that interests me I want to learn."
Her career caused her to move to Austin. When she arrived, she said she wanted to get to know the city. What she realized quickly is that Austin is a fun city with a great creative community. So she started to attend meet-ups.
Last March she attended SXSW for the first time. The serial entrepreneur arrived with sketch pad in hand and the rest is history.
"I had my idea formed. I had a basic website up that said 'coming soon.' I knew I was going to do it, but I have not had my tipping point moment until South By," she said. "In an instant I went into, 'I'm going to do this and I'm going to do it big.' I went, spent time, got questions answered, and [received input on] app tweaks."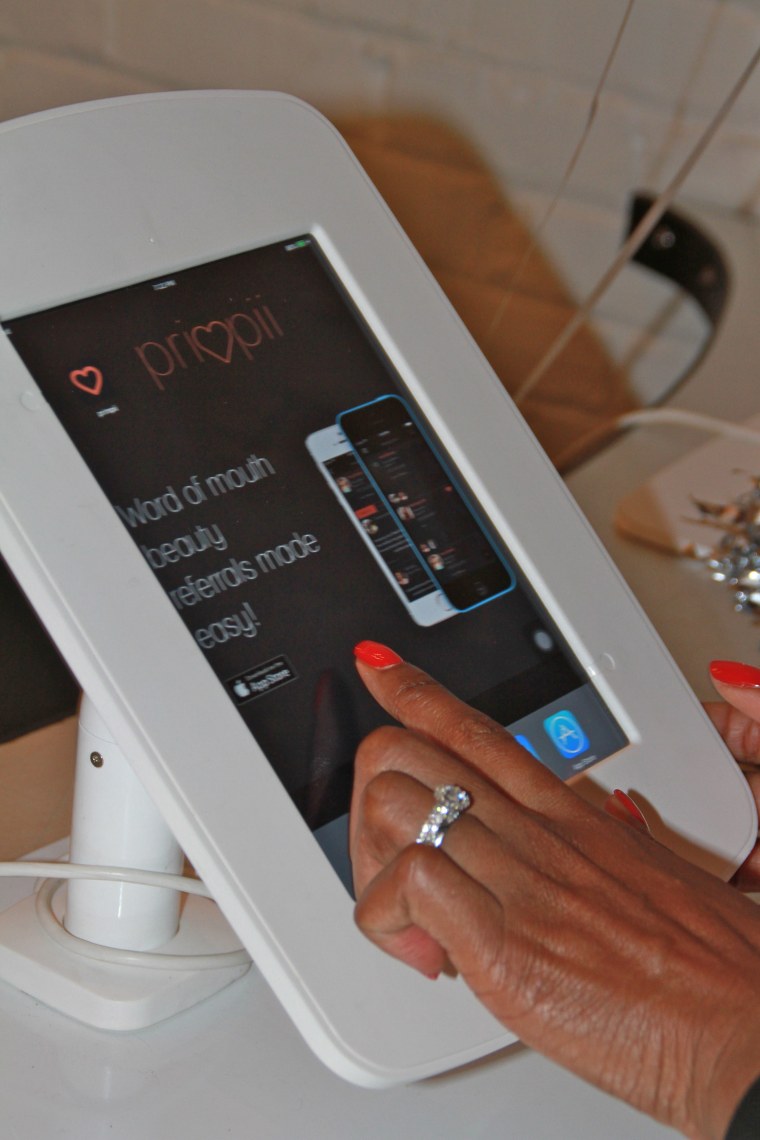 She left the festival with a rush of creative energy and an absolute, "We are on to something big, we are going to do it big."
"I left SXSW with wind in my sails."
Robertson is the exact prototype of what happens when one believes an idea is possible, said Donell Creech, MVMT50 founder. "She said to herself, 'I have an idea. I can do this,'" he told NBCBLK.
How does it work?
"I am unabashed. I tell everyone I talk to, I am a rookie in tech – I am going to ask you some questions that you feel I should know the answer to."
"Right now I can click 'friends' [in the app] and see exactly who they recommend. Through that referral, the user can also see the availability of the beauty pro, their online appointment service, etc. The app also allows the user to call the beauty pro directly from the app or sign-up for an opening," she said. "And I already know they are trusted – they are vetted through friends."
Other features of the app include reviews, beauty pros can disseminate information about current and upcoming specials, and provide instantaneous information about open appointments and cancellations.
RELATED: How This 11-Year-Old Turned Something Scary Into Something Sweet
"As a woman business owner, I also wanted to make sure this app was different from services like Yelp and others," Robertson said. "Notice the heart in the app – it is one of the features. It is all about the person you really want so users cannot submit negative reviews of the beauty pros. If you had a bad experience, you can take your recommendation down."
Developing the app took time, but Robertson was careful to take her time, ask the right questions and invest the energy needed. By day she worked her full time consultant job. In the evenings and during the weekends, she worked late hours strategizing, jotting ideas, asking questions and honing the details.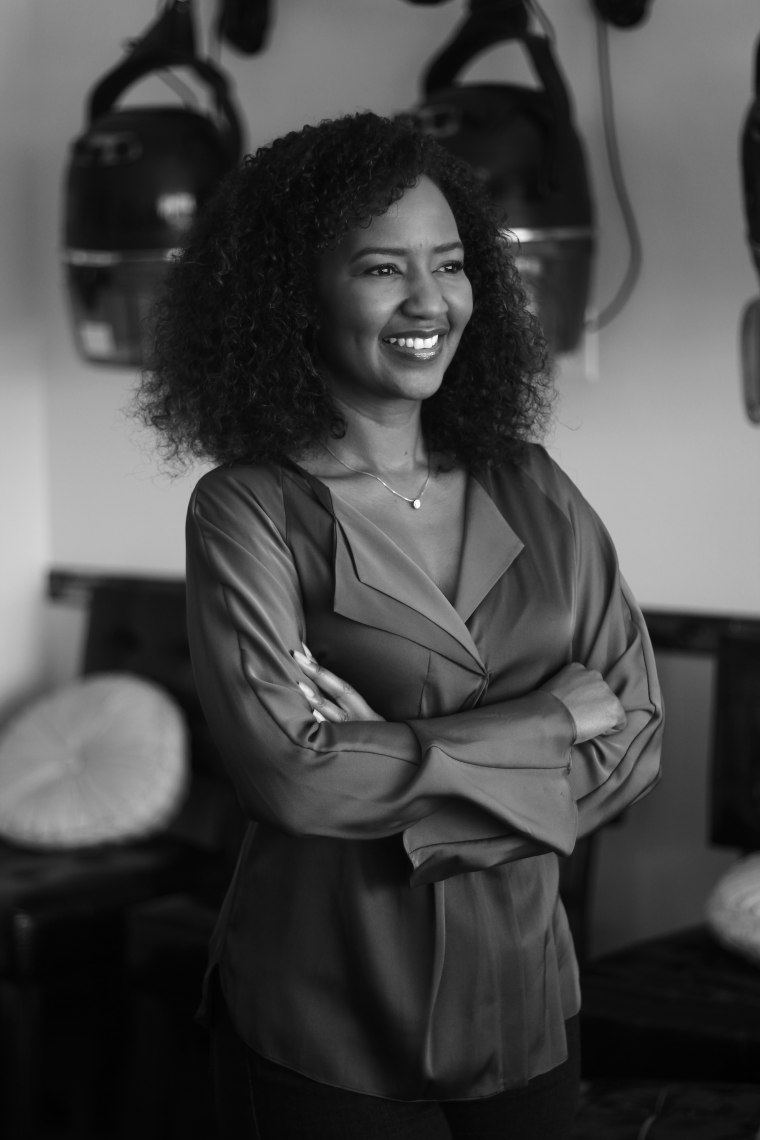 "I am unabashed. I tell everyone I talk to, I am a rookie in tech – I am going to ask you some questions that you feel I should know the answer to," she said. "We spent a lot of time trying to develop an app that would be top notch. Nothing you see today looked the same as when it came out. I wanted a polished representation when it hit the market."
Primpii is unchartered territory, said Robertson, and based upon her own experience, she is convinced the revolutionary identity of tech has allowed her to transition into the innovator she has become today.
"It is a new chapter in revolutionizing the beauty space. I fundamentally believe, if everyone had the same opportunity to access tech, the marketplace would be a great equalizer because of the entry point," she said. "Tech gives people who would never enter the brick and mortar space the opportunity to enter the business space. Tech fosters entrepreneurialism. Tech creates a different kind of entrepreneurial access."