When Heidi Durrow gets sent articles from the Google Alert she set up for "mixed race families," it's usually not very good news.
Durrow, author of the New York Times best-seller "The Girl Who Fell From the Sky," said oftentimes she'll see lists of "all the things multiracial people don't want to hear," or backlash towards companies like Old Navy for featuring an interracial family in an advertisement.
"I think it would be great to have a national spotlight on the ways in which we're all connected and give us an opportunity to celebrate that for a moment as opposed to just talking about it when it becomes a flashpoint for hatred or anger or violence," Durrow said.
Ken Tanabe, who founded Loving Day in commemoration of the landmark Supreme Court case which struck down laws banning interracial marriage, is one person fighting alongside Durrow to make that wish a reality.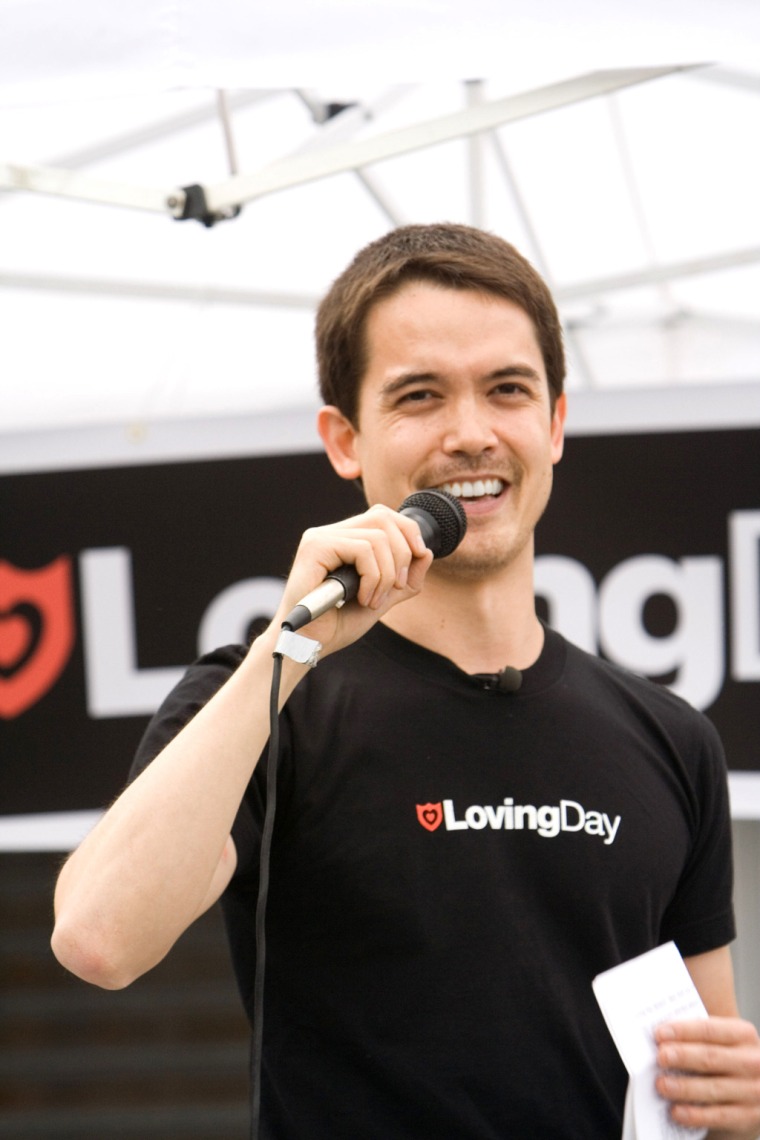 At the end of May, Tanabe launched a petition to make Loving Day, celebrated annually on June 12 in honor of the decision date of Loving v. Virginia, a federal observance. The petition requires Tanabe to get 100,000 signatures by June 30 to receive a response from the White House. The designation of Loving Day as a federal observance can come from either Congress or from the president.
Although Tanabe has kept his eye trained on gaining national recognition since he founded Loving Day in 2004, he believes now is the perfect time to fight for it, most notably because it is the final term in office for President Barack Obama, the first biracial U.S. president.
"When Barack Obama was elected, it was quite inspirational to people like myself and others in the multiethnic community. It was like, hey, here's someone who understands our experience and he's achieved the highest level of office in the United States," Tanabe said.
RELATED: #BiracialLooksLike Shows the Face of Multiracial America
A 2015 report from Pew Research found that an estimated 6.9 percent of adults in the U.S. are multiracial, contrasting with the much lower approximation released by the 2010 Census Bureau of 2.1 percent of adults. The discrepancy between the numbers from the census and Pew report has to do with how the data was collected; Pew Research considers both how adults articulate their own race in addition to the racial backgrounds of their parents and grandparents, whereas the Census Bureau only looks at the former.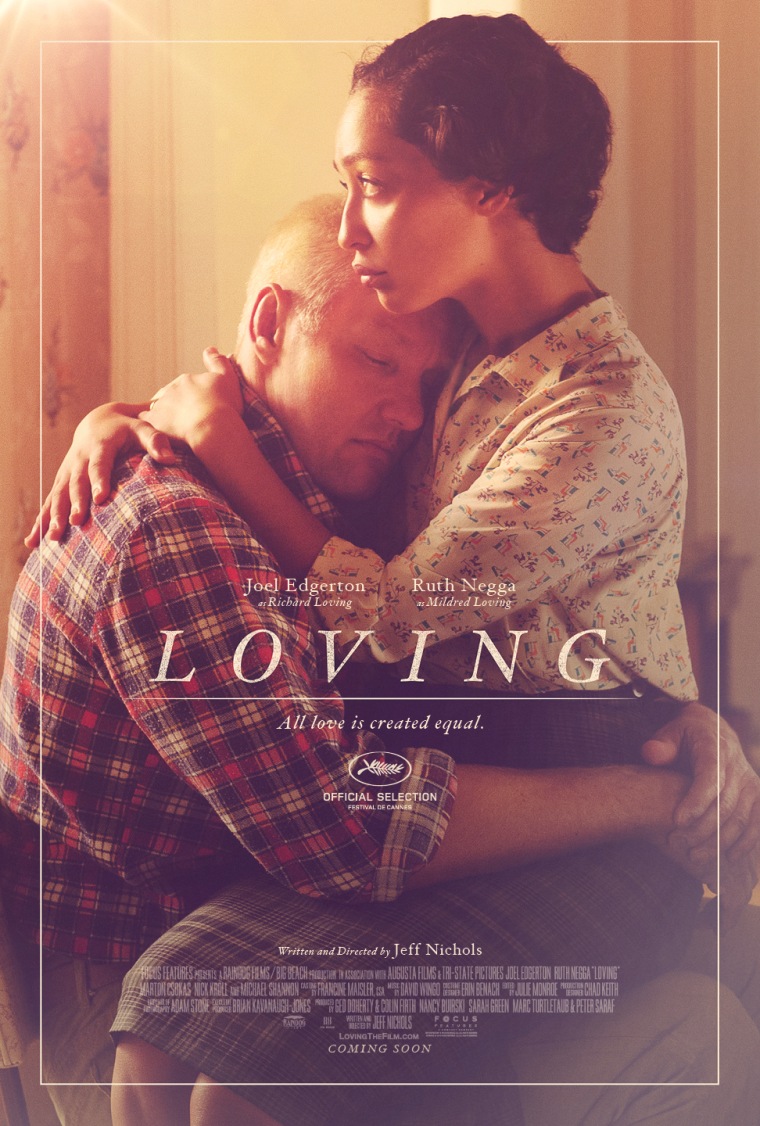 The petition also comes in anticipation of "Loving," a Focus Features film which premiered at the Cannes Film Festival and is scheduled for a November 4 release in U.S. theaters.
Directed by Jeff Nichols, "Loving" stars Ruth Negga and Joel Edgerton as Mildred and Richard Loving, a black woman and white man who were each sentenced to a year in prison after marrying in 1958.
Durrow is excited that the Loving family's story will be brought to mainstream audiences.
RELATED: Cannes Embraces 'Loving', Film on Case That Ended Interracial Marriage Ban
"This is going to be one of the big films of the year from the buzz I've heard," said Durrow, who hasn't yet seen the film. "People are saying it will be an Oscar contender."
The impact of laws banning interracial marriage was personal for Durrow, whose parents originally planned to get married in South Carolina. The problem was her father was an African-American man, her mother was a white Danish woman, and the year was 1965. The couple married in Denmark instead.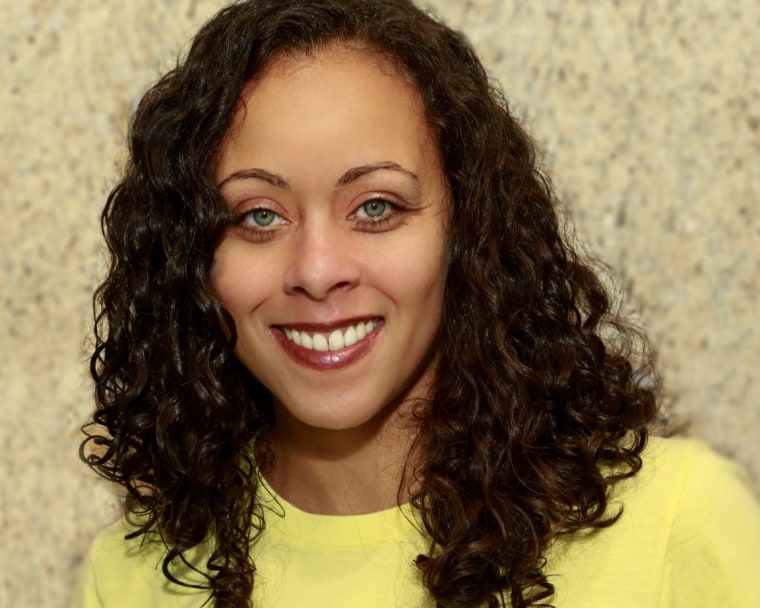 "I remember we thought it was kind of cool that our parents had been renegades in that way," Durrow said.
After living overseas for the first 11 years of her life, Durrow and her family moved to a primarily African-American neighborhood in Portland, Oregon. Because Durrow had never discussed race with her parents, she was not well-equipped to answer her classmates' questions.
"It was a rude awakening to learn that when people said, 'What are you?" they didn't want me to answer 'I am the very best speller in my whole class.' That was not an acceptable answer," Durrow said. "They wanted me to say that I was black."
Durrow struggled to reconcile the lifestyle she experienced at home, where she spoke Danish and ate Danish food, with the expectations of the people in her town.
"As soon as I went outside of my house and people saw me with my mom, they couldn't connect us," Durrow said. "It was this profound orphaning experience, and it happened over and over again anytime I would be with her."
RELATED: Biracial Sons More Likely Than Daughters To Identify As Black
Now at the age of 48 when Durrow is asked the question "what are you?", she keeps a few answers in her arsenal.
"Sometimes I say I am Afro-Viking because that sounds cool," Durrow said. "Most of the time though, what I really like to say is 'I am a story.'"
Tanabe said meeting people who can relate to his experiences has been a wonderful gift to come out of Loving Day.
It wasn't until Tanabe was 30 that a friend introduced him to a woman who also had a Belgian-Japanese background.
"I was like, 'I never thought this day would come in my entire life,' and she was like, 'I never thought this day would come in my entire life.'"
Eventually the pair introduced their sisters to one another, and the four met for brunch.
"One time we were all together, and it was like, this is bad. If there's a fire in the building then there won't be any more of us!" Tanabe joked, laughing. "We can't board the same flights, you know what I mean? It's a bad idea."
RELATED: Editorial: Biracial in the Time of Black Lives Matter
Tanabe said identifying with multiple cultures can be tricky. On the one hand, he can navigate different cultural spaces; on the other, it feels like there's no space where he fully belongs. That can occasionally put him in situations where people lack sensitivity.
"Let's say people don't realize that I have Asian heritage. They might be talking about bad things about Asian people right in front of my face," Tanabe said. "And then you have to decide - what am I going to do? Do I confront, educate, storm away? There's just this whole subset of common experiences."
He said many multiracial people go through their entire lives not realizing there are other multiracial people who understand the feeling of not being "enough" of something.
He cited Obama's run for the presidency back in 2007, when many pundits and writers, including Ta-Nehisi Coates and David A. Graham, analyzed the question of whether Obama was "black enough."
Around June 12, there will be celebrations of multiracial Americans across the country.
The Loving Day Flagship Celebration takes place annually in New York City and this year is sponsored in part by the "Loving" film from Focus Features. In Los Angeles, California, the Mixed Remixed Festival, founded by Durrow and now in its third year, hosts the biggest west coast celebration of Loving Day.
"There is something amazingly powerful in meeting people who have grown up not being able to share their story and their experience and to finally speak out loud your entire truth," Durrow said.