Entrepreneur and NBA Hall of Famer Magic Johnson added to his voluminous business portfolio by officially becoming part-owner of the Washington Commanders.
"It's the biggest thing I've ever done in my life," Johnson said during an exclusive interview with NBC's Craig Melvin Friday morning on the "TODAY" show.
The NFL owners voted unanimously Thursday to approve the sale of the team to a group led by billionaire Josh Harris that includes Johnson, the five-time NBA champion. The group is taking ownership of the Commanders from embattled owner Daniel Snyder for a record $6.05 billion.
The Commanders were a troubled franchise under Snyder, who was embroiled in controversy for much of his ownership. The NFL twice investigated him for improper workplace conduct, with one probe ending Thursday. He was fined $60 million after attorney Mary Jo White found that the team did not disclose revenue it was supposed to share with other franchises and that Snyder had harassed a female employee.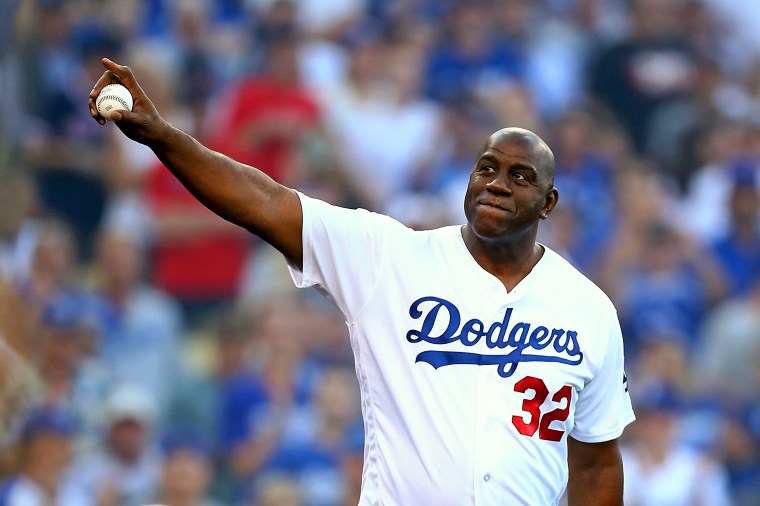 Johnson, formerly of the Los Angeles Lakers, will be the franchise's first Black co-owner. He said he is aware that the team's image needs an internal face-lift.
"Well, first of all, you have to let the employees know that you respect them and it will be a safe place to work," Johnson said. "And we want you to have a winning attitude, too. These owners just can't have a winning attitude. It's got to trickle down to the employees. And then it's got to trickle down to the coaches and trickle down to the players. 
"So if we respect them, they will respect us and go to the wall for us. And so — I've been in so many different sports teams ... and we know how valuable these employees are, because they make it run every single day. And so we're going to hire the best people. We already got a lot of great people. So this year it's about listening, watching and really learning."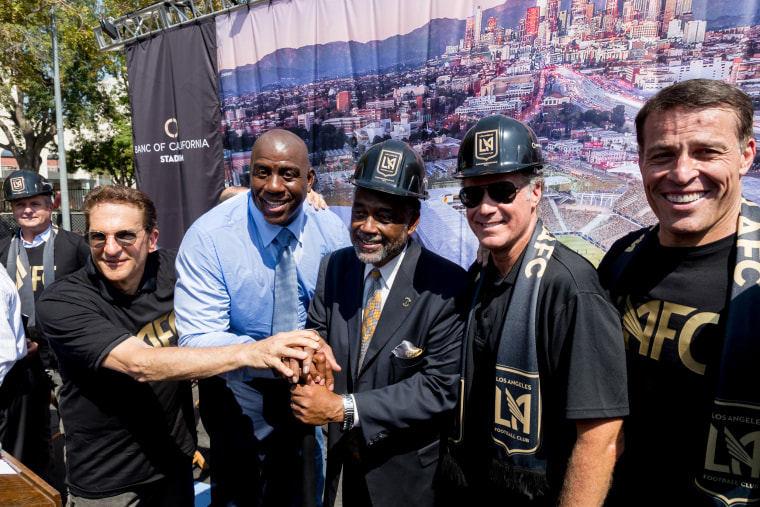 Johnson, 63, has ownership stakes in the Los Angeles Dodgers of Major League Baseball, the WNBA's Los Angeles Sparks and Major League Soccer's Los Angeles FC. His company, Magic Johnson Enterprises, also owned more than 100 Starbucks from 1998 to 2010. He sold them and made $100 million. 
During the interview, Johnson became emotional, fighting back tears, when talking about his business successes. 
"Breaking these barriers and going through these doors is important to me as a proud Black man. "I don't know why God blessed me with these great opportunities. But I want to excel, not just for me and my family, but for all African Americans, making sure we can see ourselves in these seats. And I want people to know that we can do the job."
Johnson said he wants to "win" at a franchise that has three Super Bowls in its history, but none in the last 30 years.
To do so, he and his ownership group will have to foster "a winning culture; without that, we can't win on the field," he said. "We want to do it the right way."
Johnson said he enters the role as a Black owner in the NFL — joining Ariel Investments CEO Mellody Hobson, and former Secretary of State Condoleezza Rice, who are both part of the ownership group for the Denver Broncos — can lead to other Black people elevating to prominent positions within the organization.
 "If we can excel at our roles, others will follow," Johnsons said. "And I want them to be executives as well. I'm hoping that other owners will see that African Americans can do the job and give us opportunities."