The Mall of America is getting its first black Santa for Christmas.
Larry Jefferson, a retired veteran from Texas, was chosen from almost 1,000 other Santas at a convention for a four-day stint at the Minnesota's mall's Santa photo station.
The co-owner of the Santa Experience, Landon Luther, was conducting a search across the country for a Santa of color to bring a little more diversity to the role when he stumbled upon Jefferson during a stop in Missouri. Jefferson was the only Kris Kringle of color amongst the other Santas at the convention.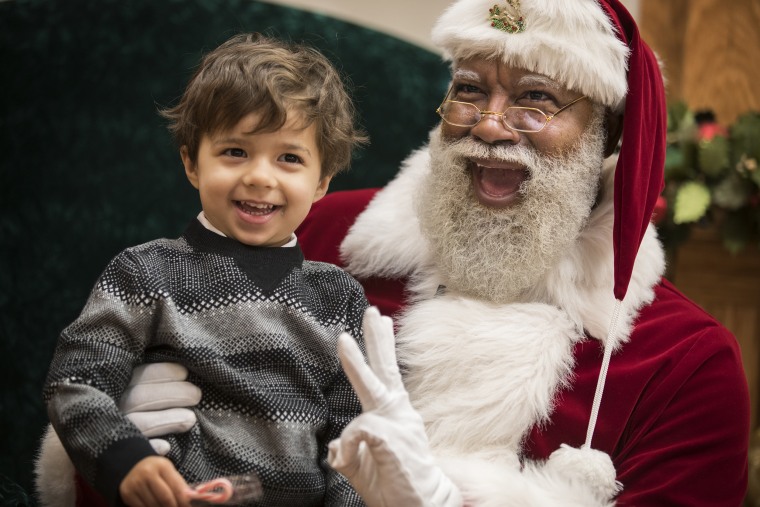 "This is a long time coming," said Luther in a statement to the Star Tribune. "We want Santa to be for everyone, period."
"What they see most of the time is this red suit and candy," Jefferson said to the Tribune. "[Santa represents] a good spirit. I'm just a messenger to bring hope, love and peace to girls and boys."
Jefferson's Santa is already proving to be quite the success. He's been fully booked throughout the end of his tenure on Sunday.
The Mall of America's decision to host its very first black Santa proves especially symbolic given the racial tension that has come to a head during protests and demonstrations at the Mall in recent years.
Following the non-indictments of Darren Wilson in Ferguson and of officers involved in the death of Eric Garner in New York, Black Lives Matter activists shut down sections of the Mall of America to protest police brutality. Similar protests were held last Christmas in reaction to the death of Jamar Clark, leading to a Mall-wide lockdown.