It wasn't enough that award-winning screenwriter Michael Elliot had penned some our favorite contemporary African-American romance flicks such as Brown Sugar and Just Wright. He had to keep his track record of groundbreaking success going and make history in the process.
In November of 2013, Elliot opened Hammer & Nails, what is believed to be the first nail salon for men in Los Angeles (and quite possibly on the planet).
When your Shark Tank pitch is panned and eight out of the 30 viewers who contact you afterwards end up investing in your idea and the launch of said business is covered by broadcast news networks and The L.A. Times – it's a safe bet that you're probably doing something noteworthy.
NBCBLK contributor Chandra Thomas Whitfield recently caught up with Elliot just after his recent announced plans to begin granting franchise licenses for his business in more than 40 states. It all appears to be part of his grand plan to revolutionize the nail care industry one MAN-ly pedi at a time.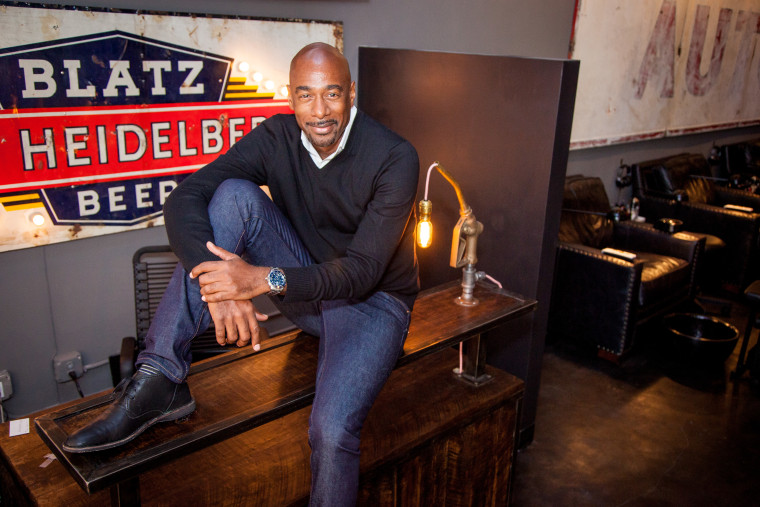 You're one of the most accomplished African-American screenwriters in Hollywood. How'd you end up in the nail industry?
Two years ago I was essentially in desperate need of a pedicure. A female friend wanted to surprise me; so one Sunday she took me to a nail salon. When I walked in, I instantly felt out of place. There were about 50 women there; canary yellow walls. I felt like a fish out of water. They sat me down next to the only guy in there. We started talking about how uncomfortable – and how judged – we felt. That got me to thinking, 'I wish there were a place for a man to go and feel comfortable.' That's where the concept started. I saw a totally untapped market. I did a search on it and discovered that there didn't appear to be anything like it in the country and possibly the world. My gut said this could work as a business.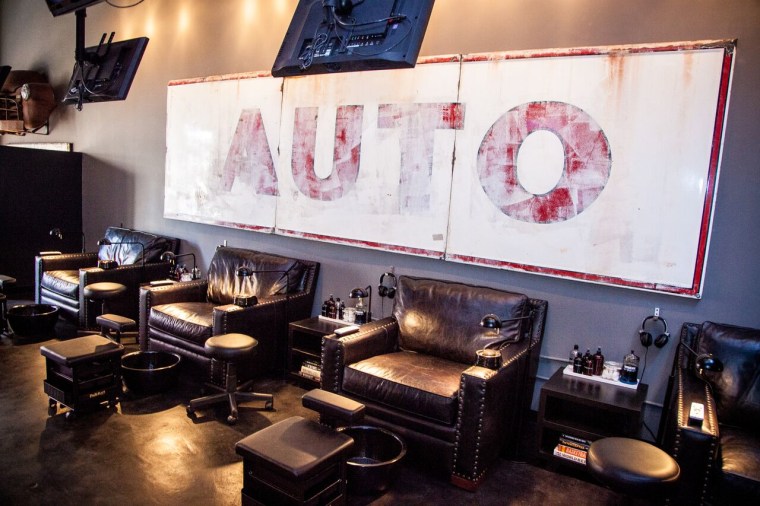 You've said traditional nail salons make you, and most men, uncomfortable. How is Hammer & Nails different?
It started with a 17-foot 'auto' sign that I found in a vintage store. I looked at it and said, 'I need to create a place where this sign feels at home.' With that, I began to create my vision. All of our nail techs are females. There are no manicure tables and no spa chairs. The lighting is low, there's soft music playing, extra wide leather chairs and you've got your own personal TV and your own personal remote (control) and Beats by Dre headphones [to put on].
It's very manly, but not in a cheesy way. Whether your name is Tyrone, Larry, Fred or Joe, you can get the service that you need. Our clientele is diverse. You might have a professional athlete sitting next to a guy who works for DirecTV.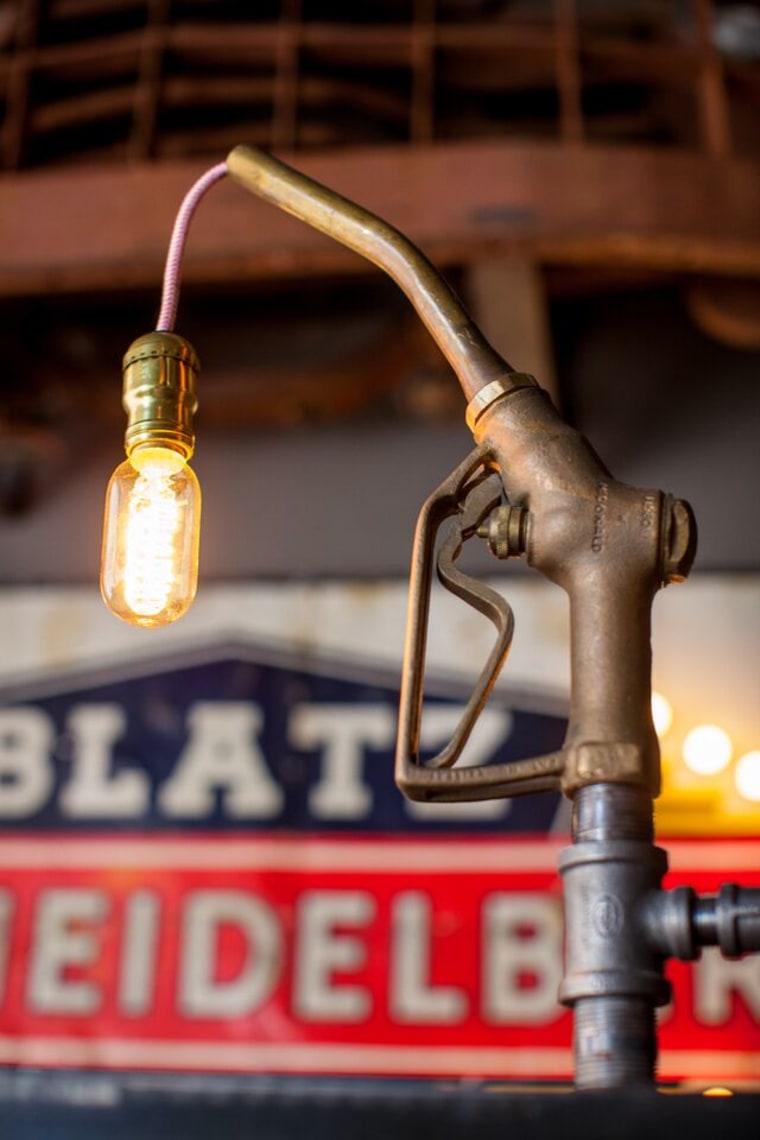 From what I understand, your work is a bit like missionary work for your clientele's significant others. Please explain.
(Laughs) Yes. About 30 percent of our business comes from gift cards bought by women, because they know their man would never [come in on their own]. Many guys, quite frankly, are embarrassed by their feet. Most men were never taught to take care of their feet; it's just a part of the body that they don't pay attention to. So they don't understand things like fungus or how to prevent ingrown toenails.
Let's face it, as a guy do you want to go to the corner [nail] spot or the man-cave nirvana? You're going to pick Hammer & Nails.
For women [nail care is] more for cosmetic reasons: for guys it's really about health. That's why we offer a variety of specialized treatments. Our basic maintenance manicure starts at $23 and our pedicures start at $33; it goes up from there.
We offer a variety of treatments like the Sports Pedicure and The Citrus Ale Pedicure (which uses Blue Moon beer) and in our Jackhammer treatment we literally use a scrub made with Tennessee Whiskey. There are many health benefits from whiskey; it's amazing.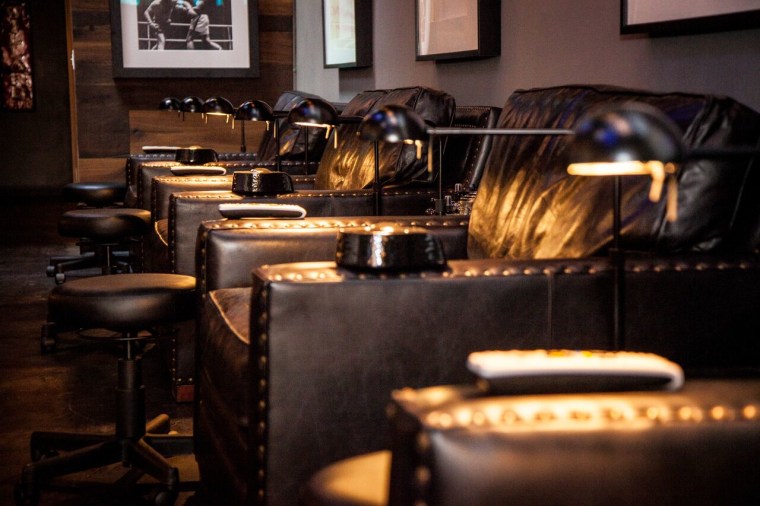 So after nearly two years in the game, you're seeking to franchise out Hammer & Nails?
Yes. It's all about growing the brand. We're taking applications for franchise opportunities now. So far we've had interest from all over the country and the globe, really: San Antonio, Chicago, Miami, New York City and Atlanta. We've even had interest from as far away as India, Austria, Berlin, Mexico and Uruguay.
Our goal is to award five (licenses) in the first year. We're really optimistic that the new locations will be a success, because once they open up [they're] going to be the 'go-to' place in that city. Let's face it, as a guy do you want to go to the corner [nail] spot or the man-cave nirvana? You're going to pick Hammer & Nails.
I can't wrap up without some final words from you for aspiring screenwriters and entrepreneurs. You've written films that have generated over $115 million in box office revenue and you won the 2011 NAACP Image Award for Outstanding Writing in a Motion Picture for Just Wright, what's your best advice?
There are a lot of adults out there who have enjoyed some success, but there's something else out there that they want to do and they're afraid to do it. What I want to say is that it's never too late to take that leap. Look at me – I went from Hollywood to men's nail care. Anything is possible!