Arabella Grayson has returned to the do-rag. Pauletta Williams is wearing a natural hairstyle after burning her hand with a flat iron. Tracy Miller is just glad her co-workers can't see her home-done hairdo.
The closing of beauty shops across the country because of the coronavirus pandemic has left many black women frustrated -- and a bit panicky.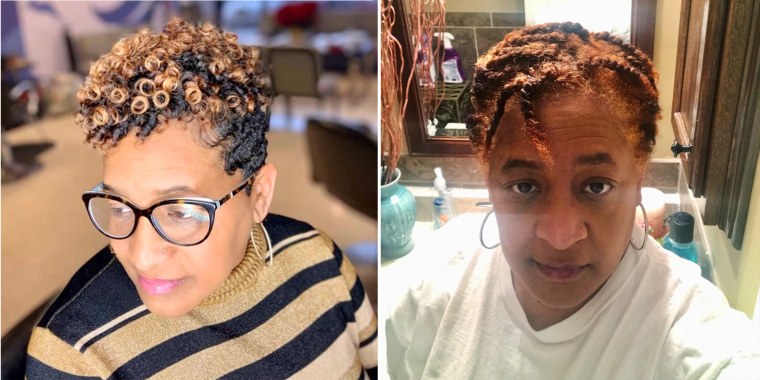 Kim Nesmith, owner of Blue Sage Hair Wellness Salon in Philadelphia, has been fielding phone calls and coming up with new ways to help her clients, most of whom wear a style called Sisterlocks, thin locks created by a trademarked technique.
"When hair grows it takes a long time to retighten it if you haven't come in in four to six weeks," said Nesmith. "When that month period hit for them, people got frantic. I've been Facetiming them and showing them different tools and techniques to re-tightening their hairline."
But not everyone is staying home to learn how to style their own hair.
Chicago Mayor Lori Lightfoot defended a haircut she received recently despite salons and barbershops shutting down under the state's stay-at-home order.
Lightfoot, the first black woman to be mayor of the third-largest city in the country, was criticized after previously stating in one of her public service announcements that "getting your roots done is not essential," according to The Chicago Tribune.
The controversy began when the stylist posted photos with the mayor on Facebook recently, thanking her for her hard work and saying she had the "pleasure of giving Mayor Lightfoot a hair trim."
The stylist was wearing a mask and gloves, the mayor said in defense of her haircut during a recent news conference. "I'm the public face of this city. I'm on national media and I'm out in the public eye."
In Sacramento, California, Grayson sports a do-rag most days when she leaves home.
"On those days when I do go out for essentials and leave the do-rag at home, it's usually a braid on the side," she said. She's a creative type by nature, a writer and curator of a black paper doll exhibit.
"I've stopped plucking the stray grays coming in at my temples, at least for now," she said. "The other day I bought a swatch of human hair and a box of temporary raspberry color dye. I plan to dye the swatch and add a clip, and braid the colored hair into my side braid."
But not everyone has Grayson's cool or creativity.
Pauletta Williams of Chesapeake, Virginia, has already had one accident.
"I was going to use a flat iron, but I burned my hand," she said. You ought to see my hair," she said, her voice full of exasperation.
Williams' friend Tracy Miller is thankful she can hide at home.
"Corporate America does not understand I can't perm or straighten my own hair," said Miller, who works at patient registration at Children's Hospital of the King's Daughters in Norfolk, Virginia. "I'm usually a selfie-queen, but I won't be taking pictures for a while either."
Bruce Johnson, the owner of Avatar Salon and Wellness Spa in Silver Spring, Maryland, said that he and his stylists are posting new instructional videos to the salon's Facebook site. He's also posted photos of good, inexpensive hair products.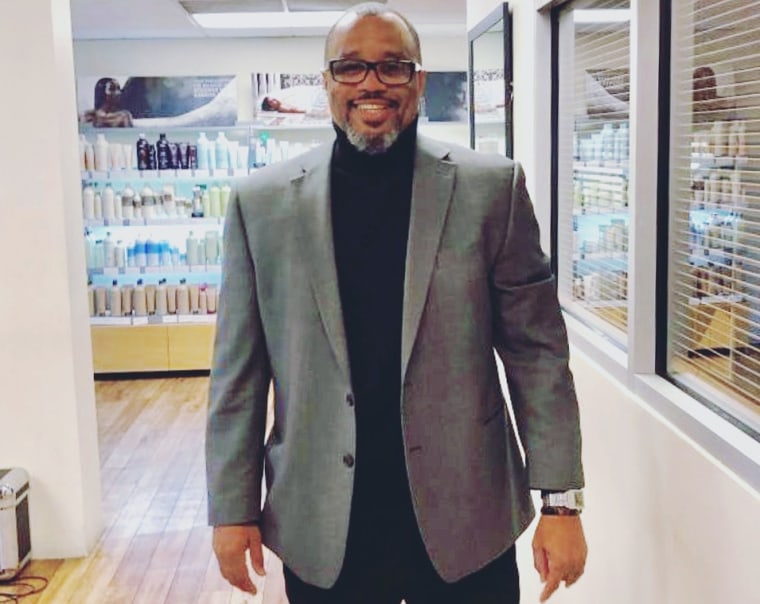 Most of his customers are adapting well, he said, although some are not even shampooing. That's OK, he said.
"Wear your hair natural. Throw a headband or something on," Johnson advised. "Oil and condition the hair. Don't even blow dry. This is the best time to really get to know your hair. "
In other words, relax.
Your anxiety, that is; not your hair. "I'm not a fan of people doing their own chemicals at home," Johnson said.
DaMaris Hill of Lexington, Kentucky, said it took her stylist four hours to do her hair and it takes her several days to do much less.
Full coverage of the coronavirus outbreak
"My hair process is broken down into days," said Hill, an author and associate professor at the University of Kentucky. "My hair is a couple of shades of blonde, but with a good two inches of black roots right now," she added, laughing. "The whole issue is, I can't braid."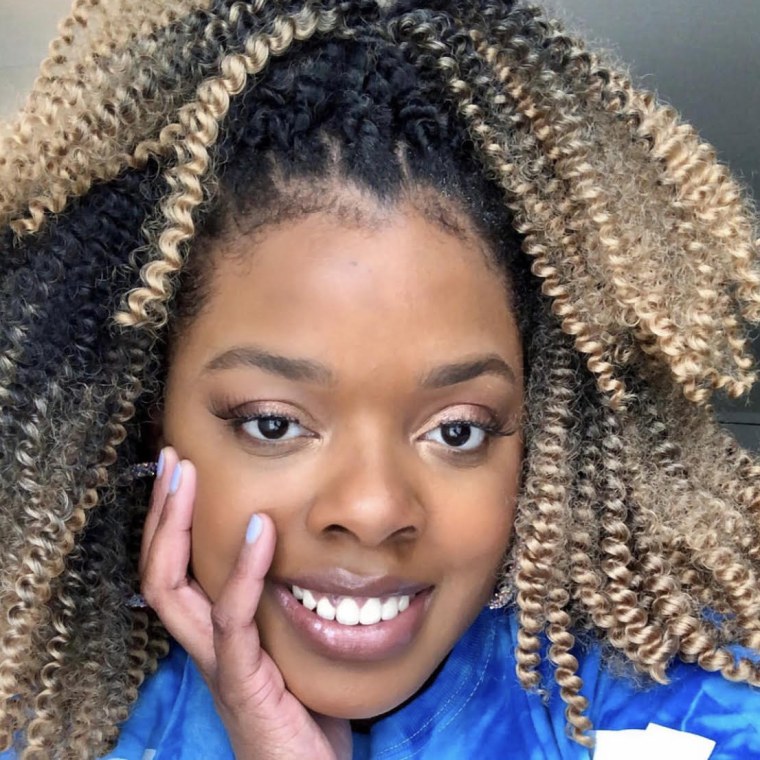 Niani Barracks, who normally works at Textures by Nefertiti in Detroit, is now offering live classes on Facebook for people like Hill through a private group, "A Safe Space for Black Girls That Never Learned How to Braid."
Barracks came up with the idea on a Monday and by the weekend 30 people had registered. Now she has over 500 desperate people watching.
The classes are twice a week, an hour on Thursday evening and Saturday afternoon. The cost is $5 for two weeks.
"I teach the basics," Barracks said. She works on a mannequin head while some moms at home work on their children's hair.
"It's live, so you can stop me and ask a question and I can go back and show you exactly what to do," she said. "As stylists, all we want is for our clients to return to us with healthy hair and be as happy as possible through this."
Wilson Wong contributed reporting.