Don't tell Hollywood star Danny Glover that celebrities should just stick to singing, acting or dunking while keeping their mouths shut on political and social issues.
"I don't abdicate my responsibility as a citizen," the veteran actor told NBC News. "I don't need to abdicate (my responsibilities) for better education for kids and reading programs and all that other stuff. That's what a citizen does....that's what a human being does as part of a community."
Celebrities are citizens and more of them need to use their platforms to effect change, 70-year-old Glover said.
The longtime activist will be taking a stand in Canton, Mississippi, on Saturday, where he, Sen. Bernie Sanders, Mississippi NAACP President Derrick Johnson, Nissan workers and others will participate in the March on Mississippi.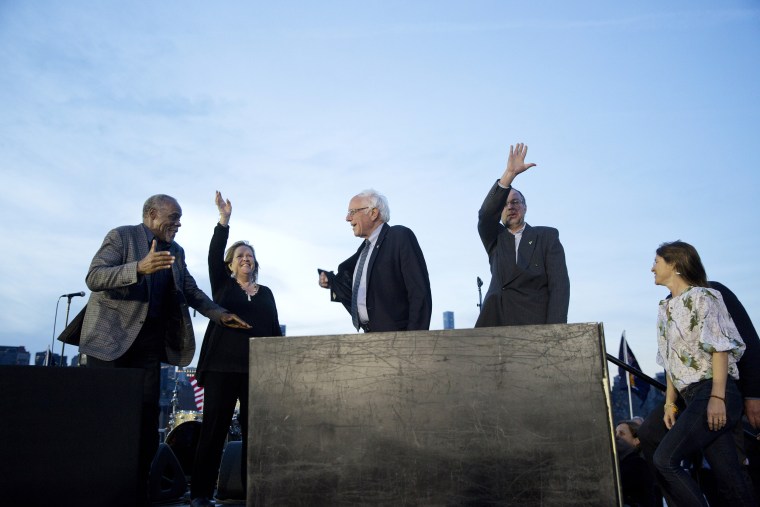 They will march about two miles from the Canton Sportsplex to a Nissan vehicle assembly plant to demand that the automaker halt its alleged intimidation tactics discouraging workers from voting to join the United Automobile Workers union.
"Fear is the crucial element that they use in sustaining the power over workers — fear," Glover said.
The Mississippi Alliance for Fairness at Nissan, a coalition of civil rights leaders, ministers and worker advocates that is organizing the march, alleges that the company has used intimidation tactics, such as threats of job losses and the plant closing in company videos and personal warnings to employees, against the mostly black workforce at the plant.
Nissan disputes those allegations.
"Absolutely not. We certainly respect our employees' rights to decide on whether or not another party will represent them," said Rodney Francis, human resources director at the 6,400-employee Canton plant.
'An extraordinary moment in time'
Glover has had a storied career on the big screen.
His first film was "Places in the Heart" with Sally Field in 1984, but his breakout role was as Mister in the 1985 film adaption of Alice Walker's "The Color Purple."
Glover became an action star with a role in the buddy cop series "Lethal Weapon" with Mel Gibson in the 1980s and 1990s.
Aside from that work, Glover has made headlines for decades by taking up causes at grassroots and national levels.
"I was a student activist and when I began to become an actor, I tried to do work around what I thought was important," he said.
Raised is San Francisco by parents who were postal workers and NAACP activists, Glover participated in the longest student strike in U.S. history at San Francisco State University in 1968.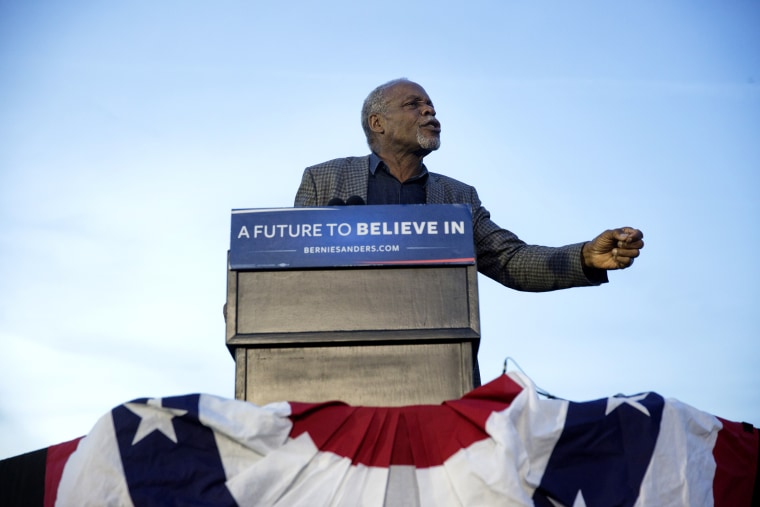 The Black Students Union, of which he was a member, held a strike for five months to demand that the university create a School of Ethnic Studies, which the school agreed to do.
He was involved in the anti-Vietnam War movement; advocated for immigrants' rights; worked to support economic justice and access to health care and education in the United States and African countries; and served as a Goodwill Ambassador for the United Nations Development program from 1998-2004.
He sees that work as necessary. He learned the value of it at an early age, when community leaders would gather at his family's home to discuss civil rights, he said.
His family watched the momentous fallout from the Montgomery Bus boycotts on television, and saw young men and women risking their lives to participate in civil rights demonstrations in the segregated south during the civil rights movement.
"I was born in an extraordinary moment in time. The backdrop of my life as a child were my parents' direct and indirect activism. They were members of unions and I was fascinated being in the seventh grade... and listening to people talk about issues," he said.
Dissenting Voices at Nissan
In order to hold a vote to join the UAW, 30 percent of Nissan's workers must sign cards indicating they wish to do so, but they have never been able to get to that number.
The Canton plant and one in Smyrna, Tenn., are Nissan's two auto manufacturing plants in the U.S., neither of which has a union, though about 40 plants in other countries do.
The Canton plant opened in 2003 and pays wages that are higher than the $16.70 per hour average that is paid in central Mississippi for production jobs, Nissan said.
The Japanese company spent more than $6 million on safety measures at the Canton plant last year, it said.
Some employees, however, say there needs to be a union to protect workers' rights.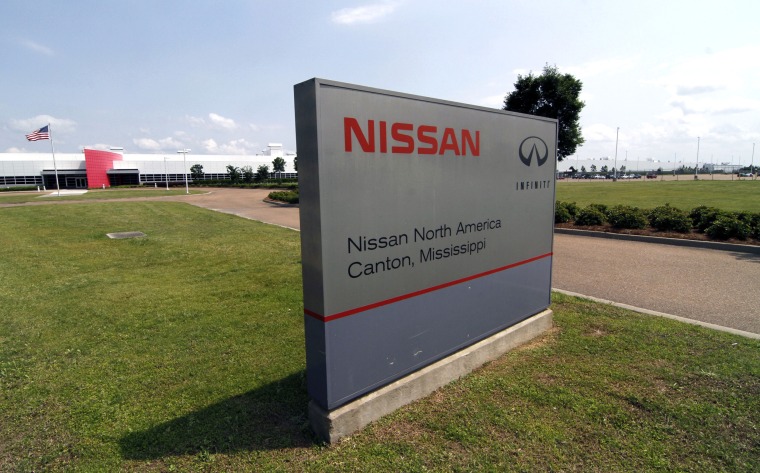 Last year, the National Labor Relations Board charged Nissan and Kelly Services, a temporary staffing agency, with violating workers' rights by illegally preventing them from wearing pro-union clothing.
A supervisor also allegedly threatened employees with warnings about plant closures and discipline for pro-union efforts.
In the last five years, Nissan has received six Occupational Safety and Health Administration citations for violations of federal safety and health laws.
"I'm happy that Nissan's here … Nissan has provided some great jobs for workers," said Morris Mock, 43, of Pearl, a paint technician who has worked at the Canton plant for 13 years.
But workers need some protections and to be able to negotiate better retirement and health care plans, he said.
"When you start really getting engaged in the campaign, you see that they need to respect and value their workers more," he said.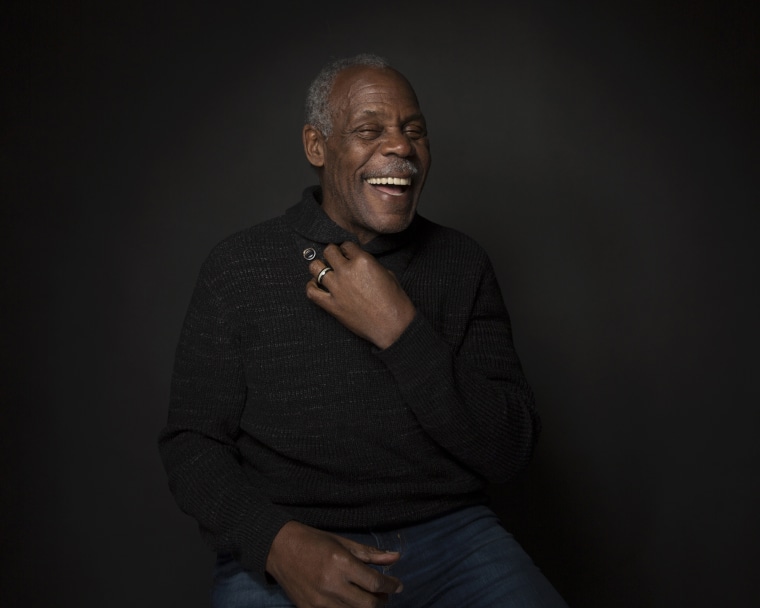 Others, however, say that if the majority of employees were in favor of a union, one would have been formed by now.
"I do not support the formation of the union, No. 1, because Nissan has an open-door policy … anything that anyone has an issue with can be addressed in an intelligent manner and taken seriously," said Madison resident Alexandra Landing, 44, a Nissan supervisor in the quality department and 14-year employee.
Glover became involved with the Nissan workers' fight for a union when he visited Canton in 2012.
His hope is that the march will lead to Nissan workers being able to vote in a neural work climate without fear of retaliation, he said.
"We're going to ensure that workers in their own best interests are going to be able to vote to have a union. The question of whether collective bargaining (is legal) is something that workers won over 80 years ago," he said.