In 1957, Dr. Martin Luther King Jr. delivered a speech in Montgomery, Alabama, in which he declared, "Life's most persistent and urgent question is: 'What are you doing for others?'"
In that spirit, since 1983, the third Monday in January has been set aside as Martin Luther King, Jr. Day. It serves as a time of reflection and a call to action. In the mid-90s, the slogan "A Day On, Not a Day Off" was promoted to push the importance of service on MLK Day, which falls this year on the civil rights icon's 89th birthday.
This year, dozens of nonprofit organizations will commemorate the civil rights leader through service opportunities and free admission to national parks and parades.
The National Civil Rights Museum will host "Where Do We Go from Here," a day of activities which will feature daylong performances, youth-centered programming and a Healthy Community Pavilion. In addition, the Martin Luther King Jr. Annual Commemorative Service will take place at Ebenezer Baptist Church. Dr. Bernice King, the youngest daughter of King and his wife Coretta Scott King, will be the keynote speaker.
With this year being the 50th anniversary of King's assassination, the Martin Luther King, Jr. Center in Atlanta and the National Civil Rights Museum in Memphis are focusing their programming, initiatives and service efforts around themes of moving forward and determining where we go in the next 50 years.
The nearly 500 U.S. national parks are open for free in honor of the federal holiday. Martin Luther King Jr. Day is one of four times a year when those that charge entrance fees waive them.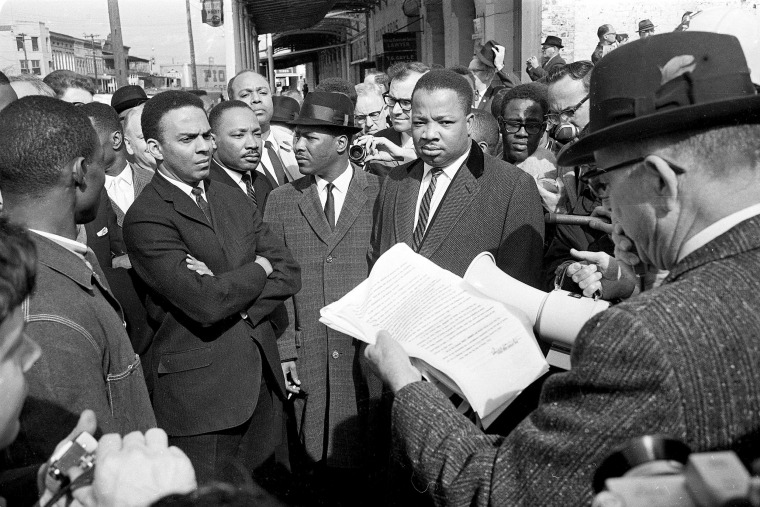 Three parks are particularly relevant to the holiday: Visitors can check out the Martin Luther King, Jr. National Historical Park in Georgia or the Martin Luther King, Jr. Memorial in Washington, D.C. The D.C. monument is home to the area where King delivered his famous "I Have a Dream" speech to 250,000 demonstrators. Visitors can also take a walk along the Selma to Montgomery National Historic Trail in Alabama.
As thousands of events take place to honor Dr. King, here is our guide of celebrations for this year's Day of Remembrance.
Los Angeles
You can catch a parade, attend a poetry reading, participate in community service, or catch a commemorative performance. There are countless options available to Los Angeles residents or visitors seeking to celebrate MLK.
The California African American Museum will hold their annual Martin Luther King, Jr. Celebration. From 10 a.m. through 5 p.m., the museum will host a programming from workshops and lectures, to family drop in activities and a reading from The Mountaintop, written by Katori Hall.
Learn more about MLK Day events in Los Angeles here.
New York City
New Yorkers have the option of volunteering their time helping the homeless or at an animal shelter, seeing the Harlem Gospel Choir, or taking a walking tour to learn the connection between New York and the Civil Rights Movement.
Brooklyn Academy of Music (BAM) is holding their 32nd MLK celebration with keynote speaker, Jelani Cobb of the New Yorker and Columbia University. The event begins at 10:30 a.m. and is free to the public.
You can find out more about what else New York has to offer on MLK Day here.
Washington, D.C.
Our nation's capital is filled with historic and commemorative sights for anyone looking to learn more about Dr. King and the Civil Rights Movement.
Visitors and residents can visit the Martin Luther King, Jr. Memorial on the National Mall or stop by the Lincoln Memorial, where the March on Washington culminated.
The National Museum of African American History and Culture at the Smithsonian has a day of events planned including the House Band playing music inspired by Dr. King in the Heritage Hall and hands on activities where visitors can design memorabilia based on objects in the museums collections.
The Annual Walk for Peace and Martin Luther King Jr. Parade are also slated to take place Monday. Learn more about happening in D.C. here.
Philadelphia
The Greater Philadelphia Martin Luther King Day of Service continues to promote itself as the home of the largest MLK Day event in the country.
This year, the National Constitution Center joins the Greater Philadelphia Martin Luther King Day of Service with daylong programming, volunteer projects and special performances. In addition to their programming, the Center will collect school supplies and donate them to Philadelphia area schools.
Detroit
In the Motor City, MLK Day commemorative events began Friday at Wayne State University and will last until Monday evening.
On the national holiday, members of Alpha Kappa Alpha Sorority, Inc., will celebrate 110 years of service and will volunteer at Gleaners Community Food Bank, Charles H. Wright Museum of African American History will host a commemorative breakfast, and Martin Luther King High School will hold a MLK Legacy March.
A list of other events in the Motor City can be found here.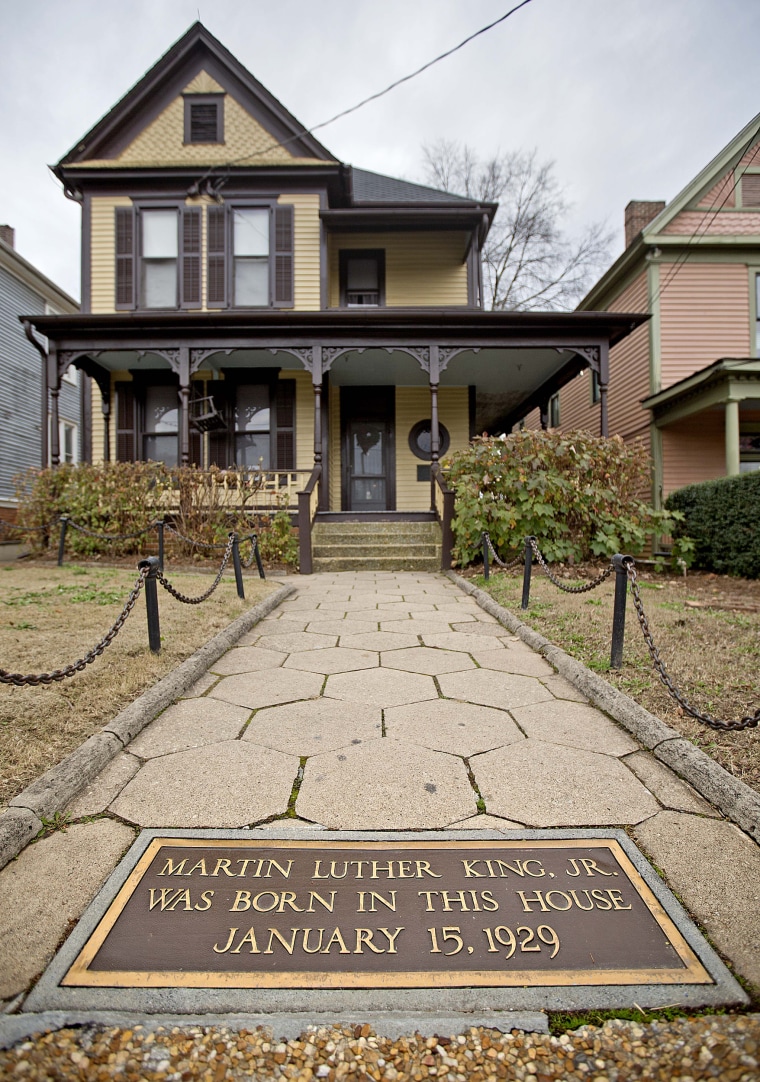 Atlanta
As the birth home of Dr. King and the site of the King Center and Historic Ebenezer Baptist Church – all roads lead to Atlanta.
Hands on Atlanta will serve local communities with the help of over 1,500 volunteers. The King Center will also host Beloved Community Talks: Let's Bridge the Racial Divide across Urban, Suburban and Rural America, which is open to the public. The Human Rights Campaign will also collaborate with Lost-n-Found Youth for a service project benefiting homeless and at-risk LGBTQ youth in honor of MLK Day.
For a list of additional service projects, visit here.
From Florida to Colorado
A slew of parades will take place in various cities across the nation on MLK Day. Two of the biggest parades will occur in St. Petersburg, Fla., and Austin, Texas.
The event in St. Petersburg is described as the longest-running parade in honor of MLK Day in the United States. The Austin parade also attracts large crowds. Both parades feature a community march and programs and events that aim to celebrate multiculturalism and King's vision.
In Denver, the Martin Luther King, Jr. Marade, which is a combination march and parade, claims to be the largest such event dedicated to King and his contributions.