A suburban Boston charter school accused of promoting a dress code policy that unfairly targets students of color has been ordered by the state to stop enforcing its ban on certain hairstyles.
In a letter sent Friday to the Mystic Valley Regional Charter School, the Massachusetts Attorney General Office called the hair policy "unlawful."
"Specifically, MVRCS's Hair/Make-Up policy includes a number of prohibitions that are either unreasonably subjective or appear to effectively single out students of color," wrote Genevieve Nadeau, the office's civil rights division chief.
The state attorney general struck down three portions of the policy that prohibits hair that is more than 2 inches in thickness and height; shaved lines or shaved sides; and hair extensions.
During an ongoing investigation, Nadeau said the school inconsistently applied its hair policy "to punish students of color more frequently or more harshly than other students."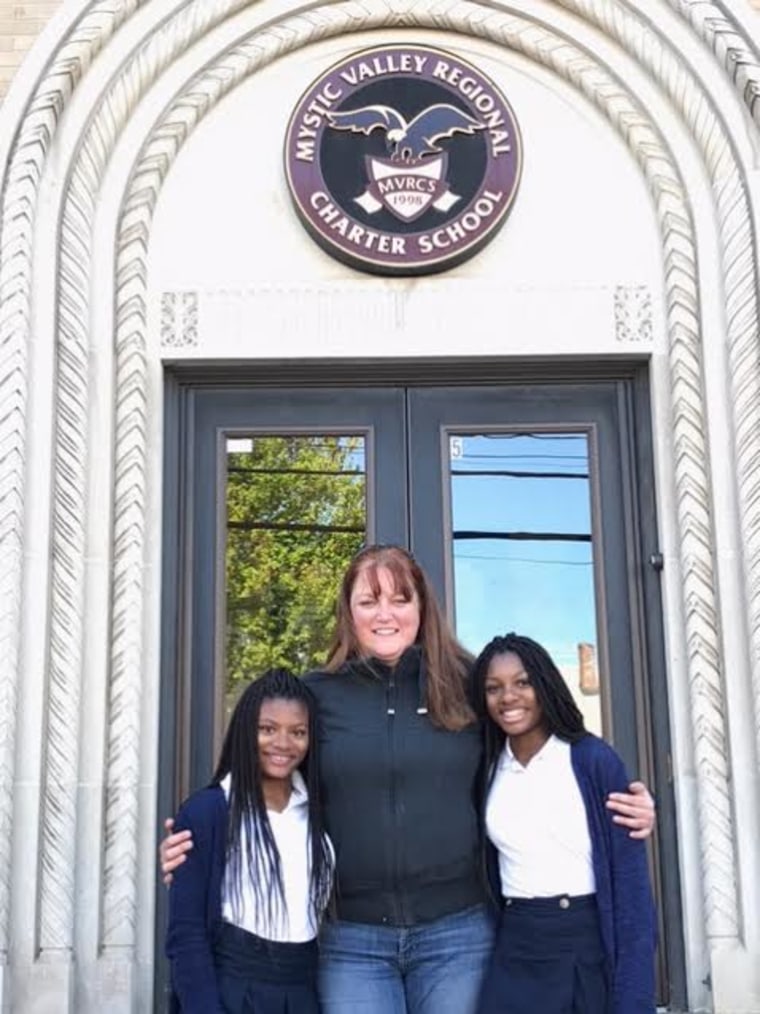 Alexander Dan, Mystic Valley Regional Charter School's interim director, said in a statement to NBC News that it received the letter and "it will be reviewed by the board of trustees" at a Sunday night meeting.
The decision comes nearly three weeks after 15-year-old sophomores and sisters, Mya and Deanna Cook, were given multiple detentions and banned from school activities for wearing braided hair extensions. As of Thursday, the girls had racked up 14 detentions for refusing to take their braided hair extensions out, risking suspension and expulsion.
Related: Parents Outraged Over School's 'Discriminatory,' 'Racist' Dress Code
Their mother, Colleen Cook, said the attorney general's decision has her "cautiously optimistic" and is a small step in the right direction.
"We are hopeful of the strong wording the attorney general's office sent ... We still need the school to agree to the attorney general's office findings," Colleen Cook said.
Other students of color were affected by the hair policy, including Isaiah Granderson, a 17-year-old junior, who was given detention multiple times in the fall of 2016 for wearing a short afro.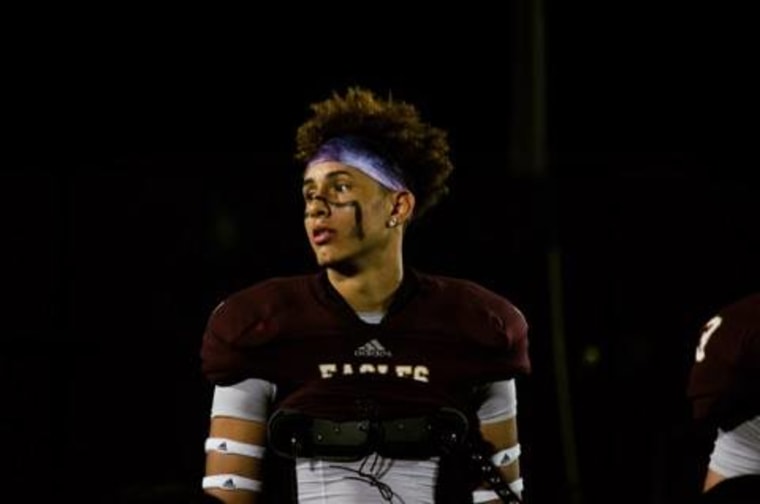 His father, William Granderson, said he is pleased that students of color like his son can now "get a haircut and don't have to look over their shoulders or be scrutinized." But he added that he has mixed feelings about a "forced" outcome, and fears the school will retaliate.
"It shouldn't have had to go this far. This whole situation should've been summed up in 48 hours with them apologizing," William Granderson said. "Now, even as a father, I still have to keep an eye on them even closer."
Parents at the school felt the policy was "discriminatory" against students of color and said they reached out to school administration in an attempt to educate them on African-American hair culture — but to no avail.
Congresswoman Katherine Clark and state Sen. Jason Lewis condemned the school's hair policy. Organizations such as the ACLU, Anti-Defamation League and the Mystic Valley Branch of the NAACP also said the policy was discriminatory and called for an investigation.
"I am deeply troubled by reports of black girls being disciplined for how they choose to wear their hair," Clark said in a Facebook post. "Too often, school policies like dress codes — both in their design and their enforcement — are disproportionately punitive toward children of color."