BROOKLYN, N.Y. — The Walker family, confused and devastated, is reflecting on the life of Tanesia Walker, 31, who died giving birth to her second child in November when her heart stopped after a C-section.
She was a flight attendant, a mother to nearly 2-year-old Tafari and was excited about meeting her newborn, Tyre.
"She was such a beautiful person, a sweetheart, a loving kind person," her mother Marcia Walker told NBC News. "Her heart was so pure. She was just [waiting] for the day to see Tyre and Tafari together."
Tanesia is just one of the women who have died at an American hospital soon after giving birth. ProPublica recently researched the medical care black women receive in hospitals across the country. Her family says there were no warning signs leading up to the moment that ended in tragedy.
"I am broken inside. I am broken, because I have to take care of her sons," said Marcia Walker. "And just to look at them and knowing how much his mom loved him and she's not here."
Tanesia's brother Dwayne Walker drove her to the SUNY Downstate to give birth. He was unaware that would be the last time he would see her.
"We, as Americans, should be outraged that we can't even send our daughters or wives or even sisters to hospitals to have a routine procedure," he said.
The numbers are staggering. In most developed nations, the number of maternal deaths is on the decline. The United States, however, has seen numbers more than double since 1987, and now has one of the highest rates of maternal deaths in the developed world, according to the World Health Organization.
About 50,000 women suffer complications during pregnancy, according to the CDC, and black women are three to four times more likely to die than white women during pregnancy. Researchers say the issue has no single cause, but persistent poverty, inadequate healthcare and higher risk factors such as high blood-pressure, obesity and diabetes impact black women at a higher rate.
"I think [these numbers are] unacceptable. I think they've been long standing disparities in maternal health and they're becoming larger today in certain cities and it's very concerning," said Dr. Elizabeth Howell, Director of the Women's Health Research Institute at Mount Sinai Hospital. She said there are racial and ethnic disparities that could be the reason for the poor statistics.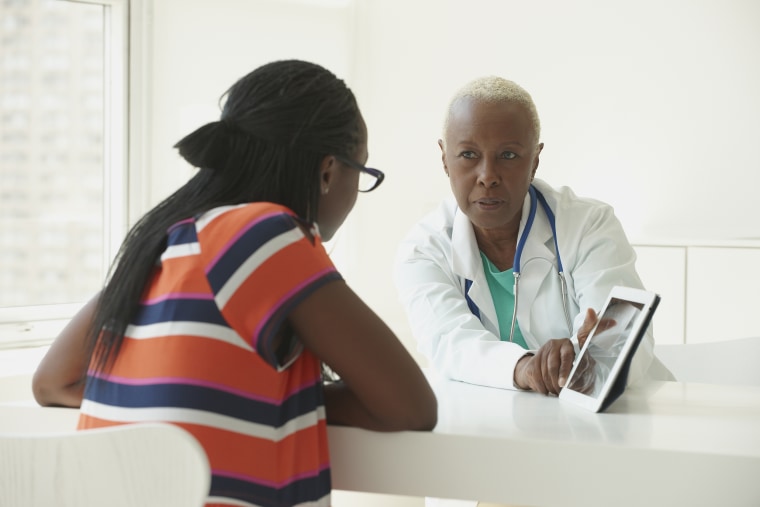 Researchers advise that women know their risk factors and health status and advocate for themselves.
In an interview with Vogue magazine, tennis star Serena Williams explained how she had to coach doctors through saving her life after her daughter Alexis was born this past September. Williams had a history of blood clots and when she felt short of breath she immediately thought something was wrong. The doctors gave her a scan and found that several small blood clots were in her lungs.
"We have a lot of work to do as a nation and I hope my story can inspire a conversation that gets us to close this gap. Every mother, regardless of race, or background deserves to have a healthy pregnancy and childbirth," Williams said in a Facebook post.
Heartbroken and grieving, the Walker family is raising Tanesia's two sons and missing who they've called their sunshine.
"To see the statistics of black women having kids, it just makes me even more [angry]," said Dwayne Walker. "I'm extremely outraged. I'm begging for answers."