Anyone looking to experience God in a brand new way will soon have his or her chance — virtually.
Believe VR, is a new immersive faith-based virtual reality experience for people of color. The experience is part of a larger project created by L. Michelle Media called Mission VR.
"The idea for Believe VR came from our passion to enhance current Christian programming options," L. Michelle Salvant, the company's founder, told NBCBLK. "When Mission VR began, we knew we wanted to create a signature virtual reality environment - a faith world of sorts – where dynamic, never before seen, Christian lifestyle stories and experiences could have a home."
Viewers will get a firsthand experience of what it means to 'believe' through various real life situations, said Salvant.
Demos of the Believe environment are slated for Easter weekend with an official launch this spring. The first "experience" to be released is called the Nicky Collins Experience.
The Nicky Collins Experience follows the real life of Nicky Collins, a female ministry leader, through her battle with breast cancer from her pre-breast cancer diagnosis, to surgery, breast reconstruction and beyond.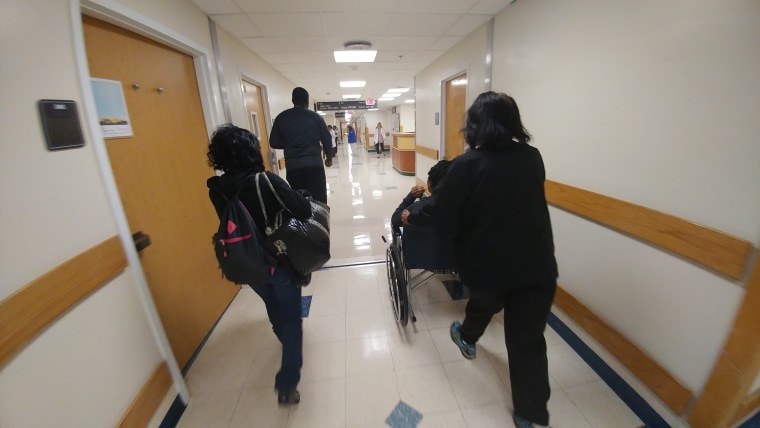 "The experience showcases how Nicky balances ministry, family and just overall life in between," Salvant said. "We will likely have a vetting process for future experiences, which will all follow the Nicky Collins model of showcasing an issue that has severely affected one's life and forced them to believe."
Collins, who co-pastors Higher Dimension Church in Tallahassee, FL with her husband Pastor Carlos Collins, said she got involved with the project because of her commitment to ministry.
"I like trying new and innovative ways to get my messages out," Collins told NBCBLK. "My prayer is that people will hear my story through VR [and be empowered; especially] those who wouldn't normally [have the chance] through other mainstream media realms."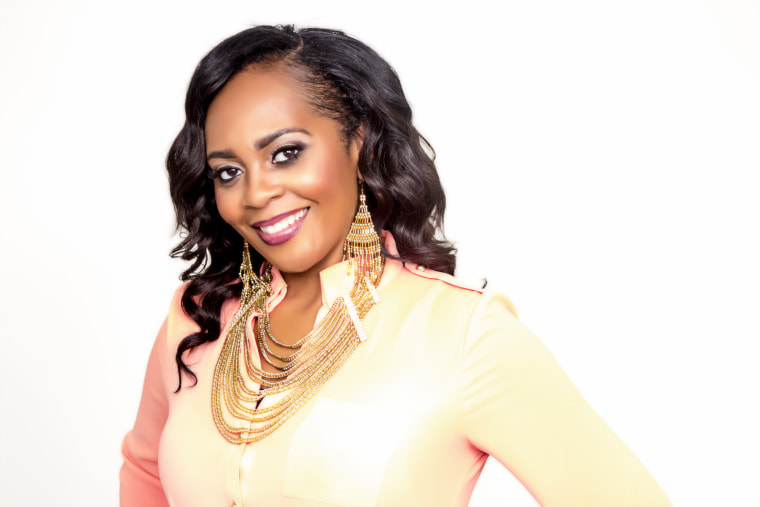 Salvant and Collins' relationship stems back 14 years. It was Collins' openness that led Salvant to involve Collins.
"Up until now, we've only been able to watch Christianity from a third person perspective – preached sermons, music videos, interviews, even reality shows like Mary Mary and Preachers of LA/Atlanta," she said. "Without hesitation, Nicky [has allowed others] to experience an intimate side of her life firsthand. This is the future of Christian programming."
Participants immerse themselves in these virtual reality experiences through a 360-view (similar to the way we experience Google Street View) by way of VR headsets. These experiences range from YouTube videos to virtual reality applications that feature educational and recreational activities like visiting a virtual aquarium, riding a virtual rollercoaster and even experiencing the Bible virtually.
Could virtual reality be the next big thing in modern worship?
Rev. William H. Lamar, IV, pastor of Metropolitan African Methodist Church in Washington, D.C. has his suspicions. He's concerned that projects like Mission VR and Believe VR could further promote religious separation.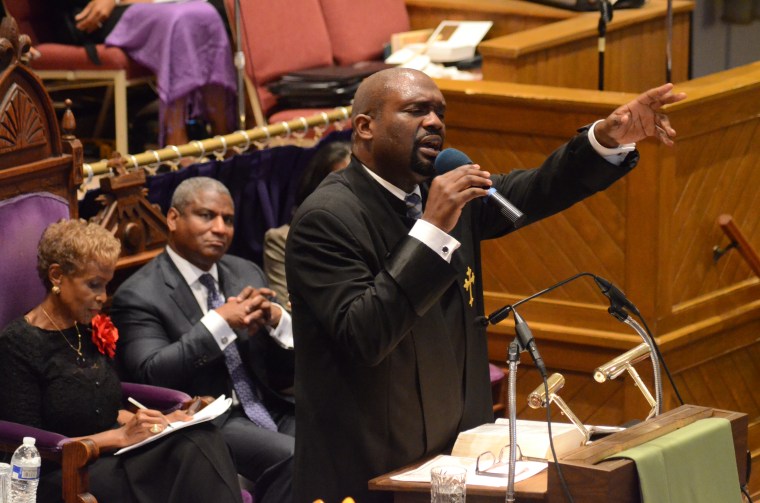 "For Christians, being in fellowship with one another spiritually and physically is vitally important," he told NBCBLK. "Virtual reality worlds, which may take people from community and from the incarnational aspects of Christian life could be potentially dangerous."
Rev. Lamar wants to be clear – he is not against technology. He references the AME church's founder, Richard Allen, as a leader who utilized technology to advance the church and its mission.
"Allen used technology, technology of the printing press, to spread political dissent against white supremacy as well as other important denominational documents as needed," he said. "However, we always run a very serious risk that the medium overtakes the message. Technology should be used as the handmaiden of a liberating gospel. What we must do is guard against the use of technology through market logic where people become brands and all things spiritual become commoditized."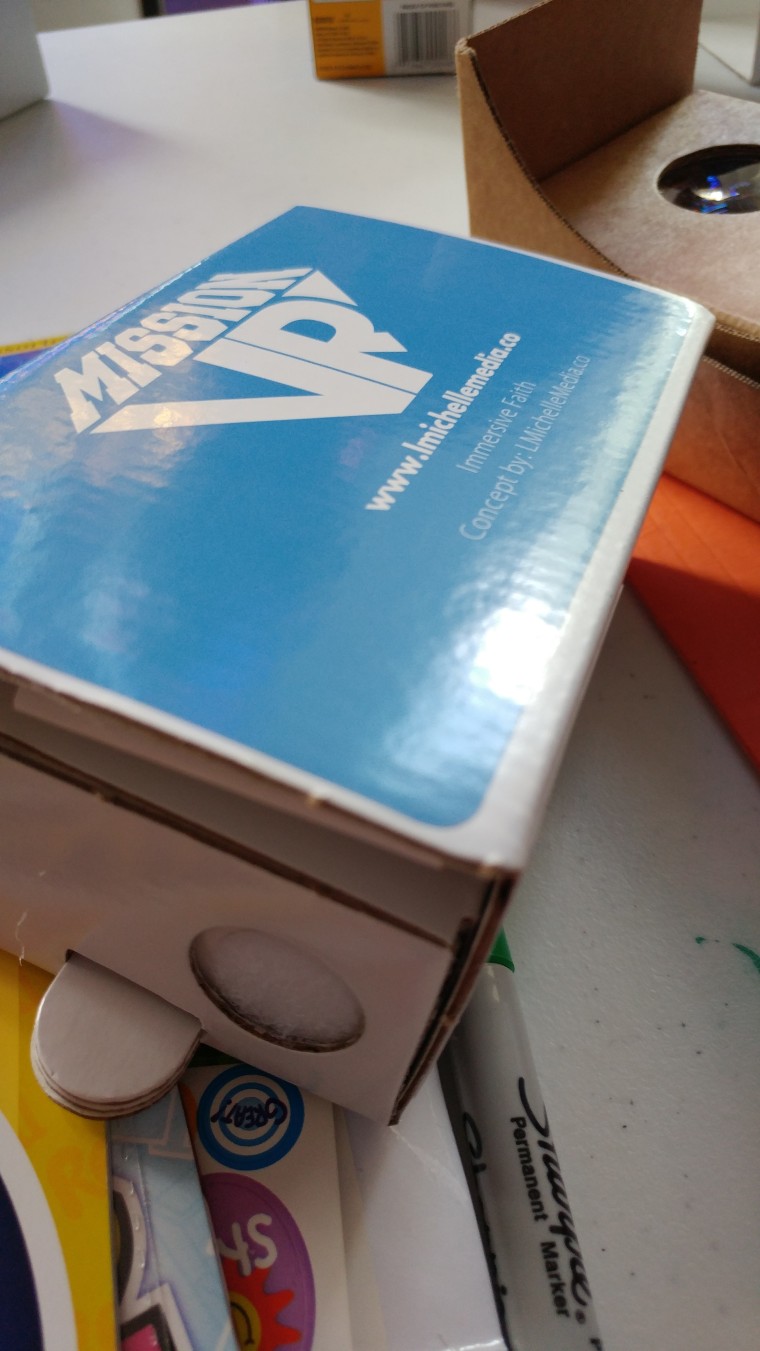 Collins, on the other hand, is convinced Believe VR will add on and help expand the reach of the Christian church by expanding the message and tenets of Christianity beyond traditional and conventional methods.
Salvant is excited to be leading the effort. They are working to have Believe VR available as a free mobile app at its launch. They are sure their early adopters will more than likely millennials and those most comfortable with technology.
"But the project will not be limited to them. My 68-year old Mom is waiting excitedly for Believe VR to come," she said. "I can say, we have truly done something that is groundbreaking and we hope opens the door for much more to come."